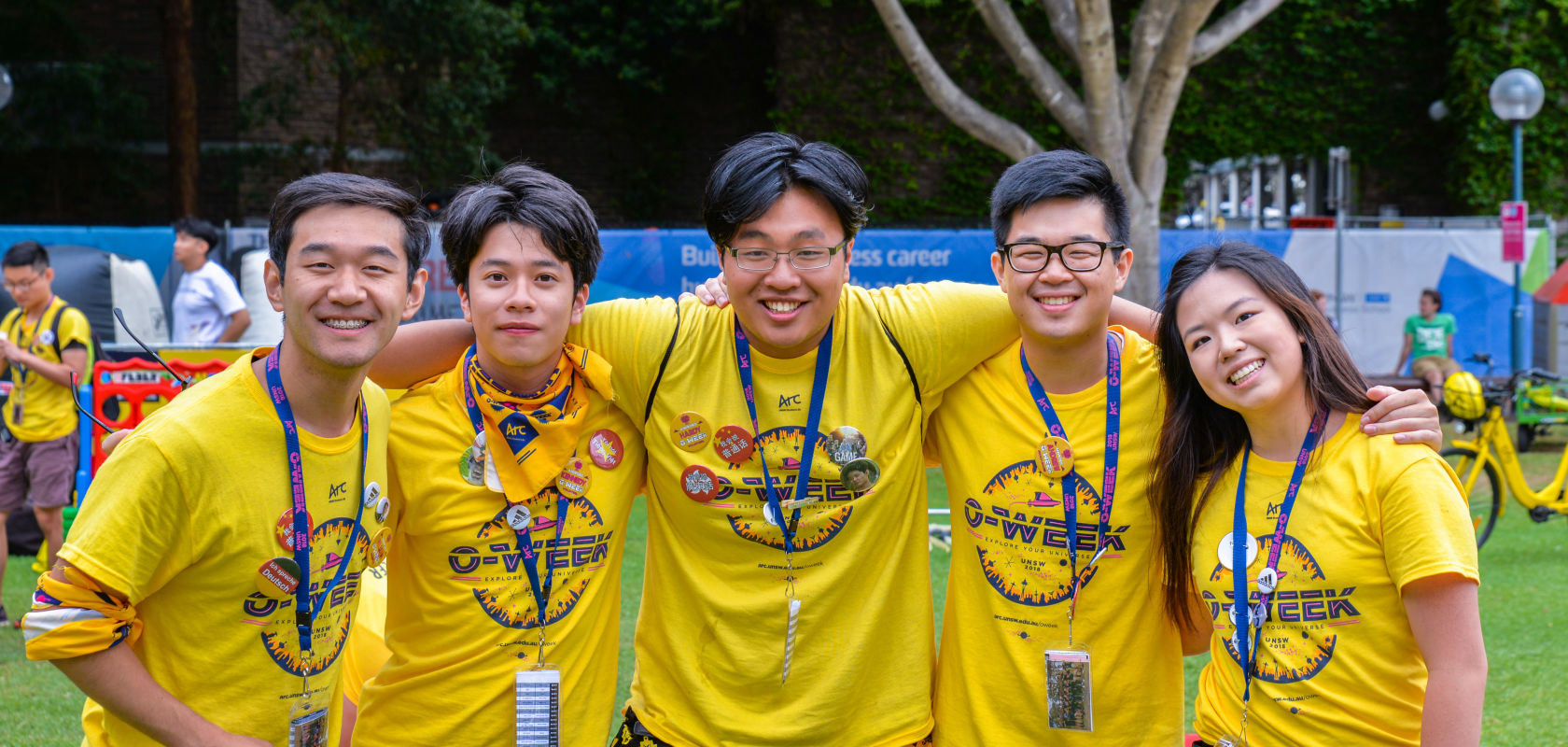 Catherine Rich began her O-Week volunteer experience as a Yellow Shirt three years ago; now she's one of Arc's O-Week coordinators for 2019.
Since April 2018, Catherine Rich, a fifth-year Chemical Engineering and Science student, has been busy coordinating Arc's 2019 Term 1 O-Week – one of the biggest events on the student calendar.
After completing her first year of study at UNSW, Catherine applied to become one of O-Week's Yellow Shirt volunteers. She had felt isolated within her faculty and wanted to get to know students from other parts of the University.
In addition to making friends from outside her Science and Engineering studies, Catherine found that she enjoyed being part of something greater and realised her participation in O-Week was an opportunity to learn valuable skills. The following year Catherine took up a team leader position.
"I used to be a much more quiet, reserved person before I applied for Yellow Shirts," Catherine said. "All the new people I have met have really broadened my perspective, and continuously being given new responsibilities made me realise that I can do whatever I put my mind to."
The responsibilities have continued to grow. Now Catherine is one of nine members of the organising team, responsible for running one of the largest university orientation weeks in the Southern Hemisphere.
"It has been a crazy experience and I can't believe we are almost at the finish line. I have been so lucky to work with a great team with such different individuals," she said. "Learning how to connect the dots between the members of the team and seeing who can best solve an issue when it arises, is probably the most important thing I have learnt from this."
Through Catherine's experience and what she has learnt in her various roles, she encourages other students to get involved and believes O-Week is the right place to do it.
"O-Week is not only a place to get excited before the semester starts but also where you will get to know all the amazing opportunities you can get involved in, including volunteering, sports, clubs and more.
"My confidence has grown a lot from my experiences as an O-Week volunteer. And I have definitely kept on pushing the limits of my comfort zone."
Find out more about what Catherine and the team at Arc have organised for O-Week on the Arc website.
Comments