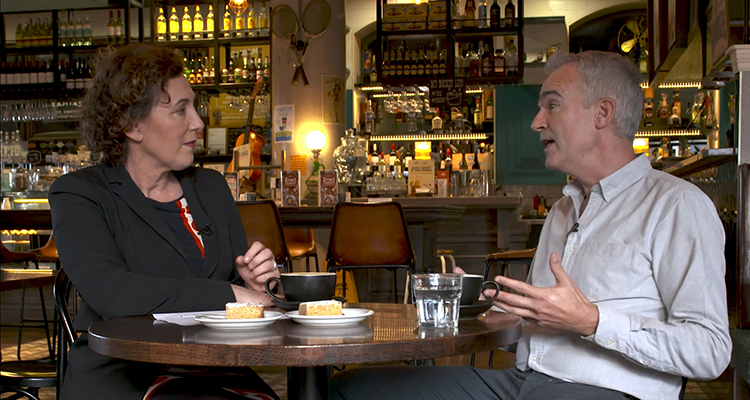 In our new video series, Faculty Matters, David Sanderson chats with the ABC's Sarah Macdonald about his journey from studying architecture to working across the world in development and emergencies.  
There are so many interesting people in the UNSW faculties, but how well do we really know them?
In this new video series, Faculty Matters, we delve into our community to get to know each other on a more personal level. We explore how some of our people found their passion, what makes them tick, what they get up to outside the workplace and what they want to achieve in the future.
Hosted by ABC broadcaster Sarah Macdonald, in our second episode we meet our Inaugural Judith Nielsen Chair in Architecture, Professor David Sanderson, who will lead our next Grand Challenge on Rapid Urbanisation. With cities growing by 1.4 million people every week, David talks about this global phenomenon and how this change is a defining shift of our time.
Sarah and David discuss his role as the lead for this newest Grand Challenge and how he will get staff and students actively involved. He also talks about the Urban Resilience Asia Pacific Conference (URAP 2018) to be held in November in association with Australian Red Cross, ARUP and Harvard University. Aligned to our 2025 Strategy, the conference focuses on practice and research and how we challenge the issues of climate change and disasters in a meaningful way in the Asia Pacific.
The full interview with David is available to view here.
Comments