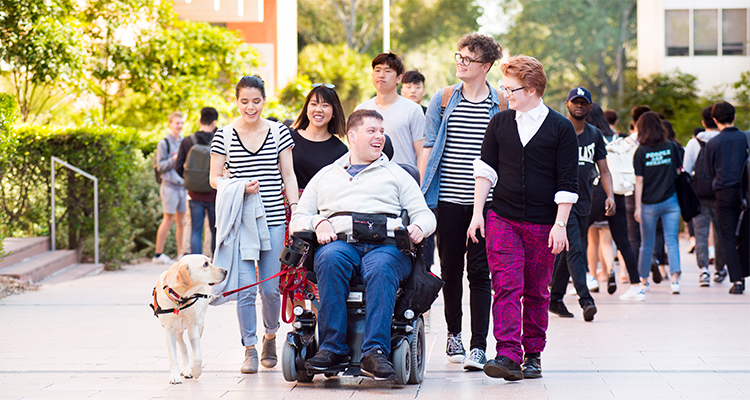 You are invited to join the first UNSW Diversity Showcase to connect staff, students, academics and alumni with industry experts.
Diversity is the number one challenge for Australian graduate employers, according to the Australian Association of Graduate Employers Industry Survey 2017. Australian organisations are setting recruitment and attraction diversity targets, especially for internships and graduate positions. EY, one of UNSW's biggest graduate employers, has targets based on gender, ethnic background, disability and sexual orientation.

Student diversity is increasing at UNSW and Careers and Employment have launched the UNSW Diversity Showcase to promote the various equity, diversity and inclusion (EDI) initiatives at UNSW. The aim is to connect staff, students, academics and alumni with industry experts across all diversity dimensions.

Proudly sponsored by the Division of Equity, Diversity and Inclusion, the event - hosted at the Roundhouse- will feature a range of presentations, panels and a networking session with EDI experts from UNSW and industry.

EDI programs from leading industry bodies including Commonwealth Bank, the Australian Network on Disability, Intopia, Grad Access and Transurban will feature throughout the day, providing examples of best practice and equitable recruitment processes.

The afternoon networking session will feature our fantastic on-campus EDI initiatives including ALLY, Nura Gili and Disability services, as well as a range of student societies representing our diverse students.

The Diversity Showcase will take place on Thursday, 4 October. UNSW staff have the option to attend either the whole day or the afternoon networking session. Register now!
Comments