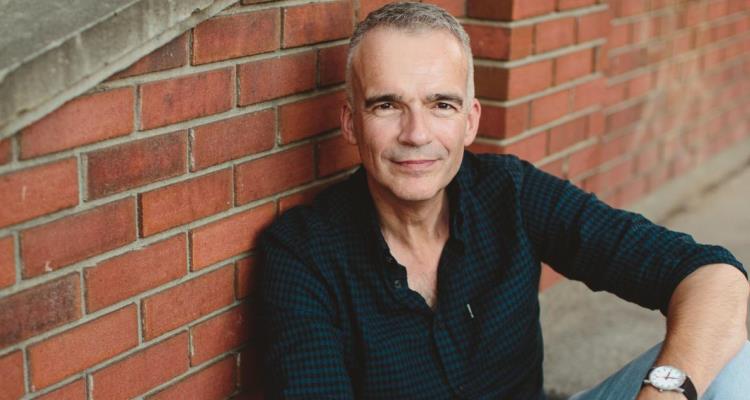 Rapid Urbanisation is one of the defining challenges shaping our planet, says David Sanderson, who is shaping UNSW's leadership on the subject.
The latest Grand Challenge asks how we can address the inevitability of Rapid Urbanisation through more sustainable, resilient and inclusive cities.
With over 25 years of experience working across the world in development and emergencies, Professor David Sanderson is ideally placed to lead the challenge. It will cover everything from mitigating and adapting to climate change and disaster risk; to the impact of urbanisation on human rights; and how we prevent and manage chronic disease in urbanised populations.
Inside UNSW spoke to David about joining the Grand Challenges Program and what he hopes to achieve during his two-year tenure as lead of Rapid Urbanisation.
Why did you apply to lead the Grand Challenge on Rapid Urbanisation?
Because it's one of the defining issues that is currently shaping our planet. Cities bring massive global opportunities but also very complex challenges. On a personal level, it's an issue I've been involved in for some time, firstly early on in my career working in the UK in architecture, and then subsequently engaged in urban poverty and humanitarian issues in a number of contexts.
It is estimated that two-thirds of humanity will be living in cities by 2050 – that's 2.5 billion more people than today. What impact will this have on society?
A profound one. On the plus side, urbanisation has always gone hand in hand with societal improvements such as reduced poverty, better access to healthcare, creativity in the arts and collective innovation. On the other hand, great concentrations of people can lead to increased risks of violence and conflict and put strain on rural areas.
With this in mind, what do you hope to achieve as lead of the Rapid Urbanisation Grand Challenge?
The aim is that UNSW becomes known as a leader in thought and action for how we shape a better urban future, in Australia and beyond. This will include tapping into and making known the wide range of activities currently underway in the University within every Faculty. It also means galvanising students to engage in what it means to live in an urban world. We intend to organise events, support activities, bring global thought leaders to UNSW and export our skills and knowledge to where they may be needed.
One such event is the Urban Resilience Asia Pacific 2018 Conference (URAP) on 7 – 8 November, at UNSW's Kensington Campus. What can you tell us about URAP 2018?
The conference is convened by Built Environment in conjunction with Harvard University, Australian Red Cross and ARUP Engineering. The keynote speakers from research and practice are all world-leading experts in their chosen fields from Australia, Europe, the USA and Asia. Over 60 abstracts and proposals to lead sessions from across the world have been received from universities, private companies, the UN and leading thinktanks.
URAP is a two-day conference that invites practitioners, researchers and decision-makers from all disciplines to present, discuss, debate and recommend realisable social, physical, political and economic measures that build resilience in the Asia Pacific region. The guiding question is: how can vulnerable, low-income neighbourhoods in fast-growing cities in the Asia Pacific region become more resilient to disasters and climate change?
Asia Pacific is one of the world's fastest urbanising regions. It is also home to the largest number of people living in low-income settlements. The region is susceptible to a wide range of natural hazards, including flood, windstorms, earthquake, volcano, tsunami and landslide. Climate change is also expected to contribute to sea level rise, stronger windstorms and higher temperatures, increasing urban risk and exacerbating migration. 
How does URAP2018 align with the Grand Challenges program?
URAP2018 came about in recognition of the need to identify workable policies and practices that address the pressing issues of urbanisation, climate change and increased naturally-triggered disasters and their impacts on low income urban settlements. The conference aligns perfectly with the Grand Challenge on Rapid Urbanisation and with UNSW's 2025 vision of being a global university that engages with global impact and social engagement.
How can people get involved with the Grand Challenge on Rapid Urbanisation?
On Wednesday 17 October, 12pm – 1pm we will be holding a forum for staff and students to help shape the formation of the Rapid Urbanisation Grand Challenge. We are seeking ideas for topics to be discussed; ideas for activities and for enthusiastic people to put their hands up to lead them.
To register for the forum, please visit: gconrapidurban.eventbrite.com.au.
If you can't make the forum but still wish to contribute, please email your ideas to grand.challenges@unsw.edu.au.
About UNSW Grand Challenges program
UNSW's Grand Challenges program is designed to define and lead open, informed public debate about the biggest challenges of our time – and the potential solutions. UNSW Sydney aims to lead the debate and shape the public discourse on the greatest issues facing humanity. The Grand Challenges program has been established to facilitate these critical discussions, and in the process raise awareness of the research and initiatives undertaken by the UNSW community.
Since 2015, the program has launched five Grand Challenges, three of which are still currently active. A call for Expressions of Interest to lead the sixth Grand Challenge: Energy Transition will be launched in October 2018.
Climate Change (2015 – 2017)

Refugees & Migrants (2016 – 2018)

Inequality

Living with 21st Century Technology

Rapid Urbanisation

Energy Transition (launching Oct 2018)
Each Grand Challenge features a series of events and activities for both staff and students to contribute. If you would like to be kept informed of events, please sign-up to the Grand Challenges mailing list.
Comments