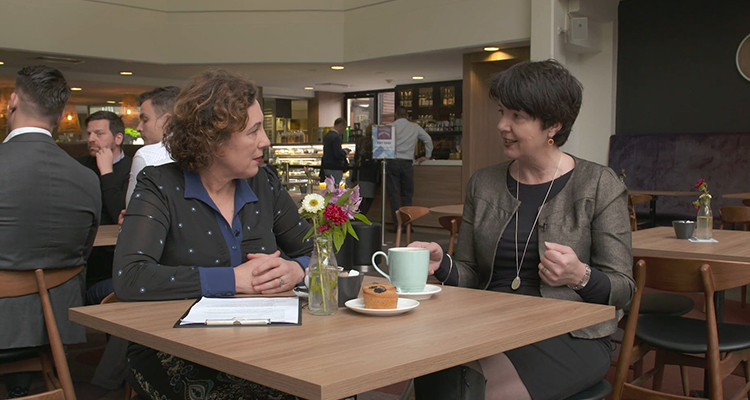 In our new video series, "Faculty Matters", Rebecca Ivers chats with the ABC's Sarah Macdonald about her commitment to global public health and her love of gardening. 
There are so many interesting people in the UNSW faculties, but how well do we really know them? 
Hosted by ABC broadcaster Sarah Macdonald, our third episode profiles UNSW's new Head of School for Public Health and Community Medicine, Professor Rebecca Ivers.   
The discussion centres around Rebecca's new role, her vision for the School of Public Health and Community Medicine, and her passion for injury prevention.   
"Injuries are a global public health issue, and a leading cause of death in Australia for people aged one to 44. There are substantial inequalities in the injury burden, both for serious injury and death, by socioeconomic status," said Rebecca.  
"The biggest health challenge I see is how we manage these rising inequities in health in our communities. This will require a sophisticated public health approach that addresses the social determinants of health." 
In our new video series, Faculty Matters, we delve into our community to get to know each other on a more personal level. We explore how some of our people found their passion, what makes them tick, what they do outside the workplace and what they want to achieve in the future. 
Watch the full interview with Rebecca.
Comments