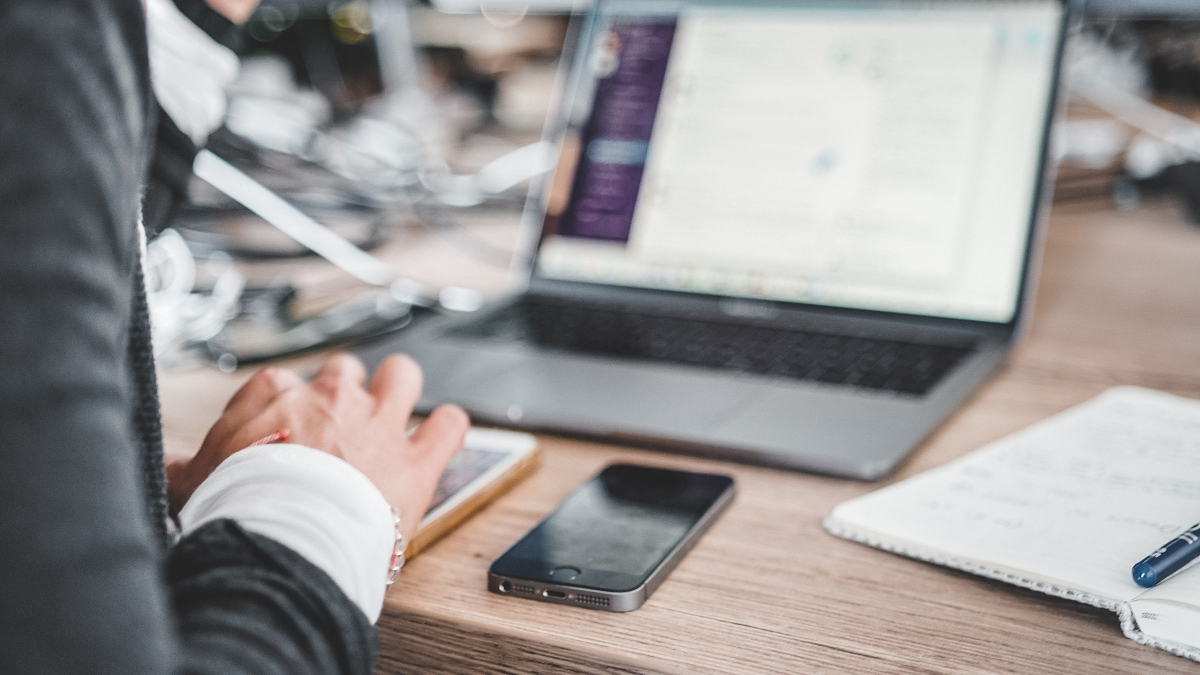 A new process allowing a limited number of UNSW phones has been approved, in order to support research and business. 
Following the previous communications regarding UNSW ceasing the provision of mobile phone hardware, voice and data services, the project team received a substantial amount of feedback which was reviewed and carefully considered.
Thank you to those who took the time to provide their thoughts and feedback which greatly supported the final decisions made around this process.
While we recognise the ongoing hard work of our staff, there is a need to reduce costs as a result of changed financial circumstances due to the COVID-19 pandemic.
However, in reviewing the feedback, key themes were identified which made clear the need to retain a limited number of UNSW funded phones/services to ensure UNSW business and research can continue to be performed effectively.
The above feedback was discussed at Management Board and the following exemption process has been approved.
Exemption process
The exemption process will allow a limited number of teams and staff to apply for an exemption to retain a mobile phone/service which is paid for by the University. Though these categories are broadly worded, the practical application of these in the approval process will be very stringent and approvals will be permitted only in very limited circumstances. Staff that fall into one of the following categories will be considered:
Business/work requirements: Where a role inherently requires a mobile phone to appropriately conduct duties on behalf of UNSW Sydney. A phone should be an essential requirement/tool for the position. Staff should have carefully considered and trialled MS Teams where possible to confirm this is not an appropriate solution for their work needs.
Incident management: This is specifically for staff/teams who play a role in managing key hazards and risks on and off campus where a phone is required to ensure they are mitigating against key hazards that could affect staff, students, and the broader UNSW community. This typically should not include staff or teams who are managing risks on campus during work hours where MS Teams would be suitable to contact internal and external stakeholders when needed.
Emergency role: This is where staff are the first point of contact for emergency services in their local area where UNSW Security would not be the first point of contact to resolve an emergency.
Research: This is specifically seeking approval for the use of operating funds to purchase a phone solely for the purpose for research needs. Under this scenario a device/service should not belong to a particular individual for use outside of that research purpose. Staff who would like to purchase phone hardware and data services under an external fund may do so without formal approval via this process. The purchasing should however fall within the conditions of the grant.
An exemption approval request form has been developed for those who genuinely require a phone service. This form can be found here. If you have any issues with the form or your submission, please contact vpfo@unsw.edu.au
Please note that this is an exemption process and not all current users should be applying for an approval. Please carefully read the criteria and ensure you fall within the categories above.
Billing service, limits, and mobile phone provisions
Where an exemption request is approved, it is important to note the following changes:
Billing service
This will no longer be managed by UNSW IT. Each local area will need to manage their own services and purchasing of mobile phone devices. The costs associated with the service should be reasonable for the usage required. The faculty and division will have full responsibility in managing these plans and ensuring all exemptions are reasonable.
Mobile phone
If a mobile phone purchase is required, the mobile phone purchase must be one of the following devices in 2021 (this device and model will be updated annually):
iPhone – iPhone X
Samsung – Galaxy S10.
 Reimbursement
For staff who are approved via the exemption process, staff may wish to be reimbursed for use of their personal service rather than a UNSW issued mobile phone and plan. This will be capped at $30 per month.  
An approved UNSW issued plan and mobile phone should strictly be used for work purposes only.
If you require further information, we have developed an updated FAQ guide here.
The return of work from home data equipment
Data SIMs which were provided at the beginning of 2020 when staff were asked to work from home due to COVID-19 will be cancelled on 31 March 2021. This is to provide staff adequate time to source suitable solutions for their work from home arrangements. Staff are reminded they are not allowed to claim reimbursement for any equipment purchased to work from home.
Next steps
UNSW IT will commence analysis work by contacting billing owners to verify active phone numbers which will not be seeking an exemption request. Staff who are seeking an exemption may keep their service active until their request is reviewed. It is anticipated that all services will be cancelled by March 31, 2021.
Separate to the exemption process, staff with a current UNSW handset may keep their handsets free of charge provided they intend to continue to use them predominantly for work purposes. Staff will be required to complete the FBT declaration form (under mobile phone and/or data service approvals) to this effect. If this form is not completed, or if the handset is not intended to predominantly be used for work purposes, the handset will need to be returned to the UNSW IT Service Centre. If staff have more than one mobile phone device, any additional devices must be returned to UNSW.
We thank staff for your ongoing hard work and assistance in ensuring a smooth transition to Microsoft Teams.
Comments