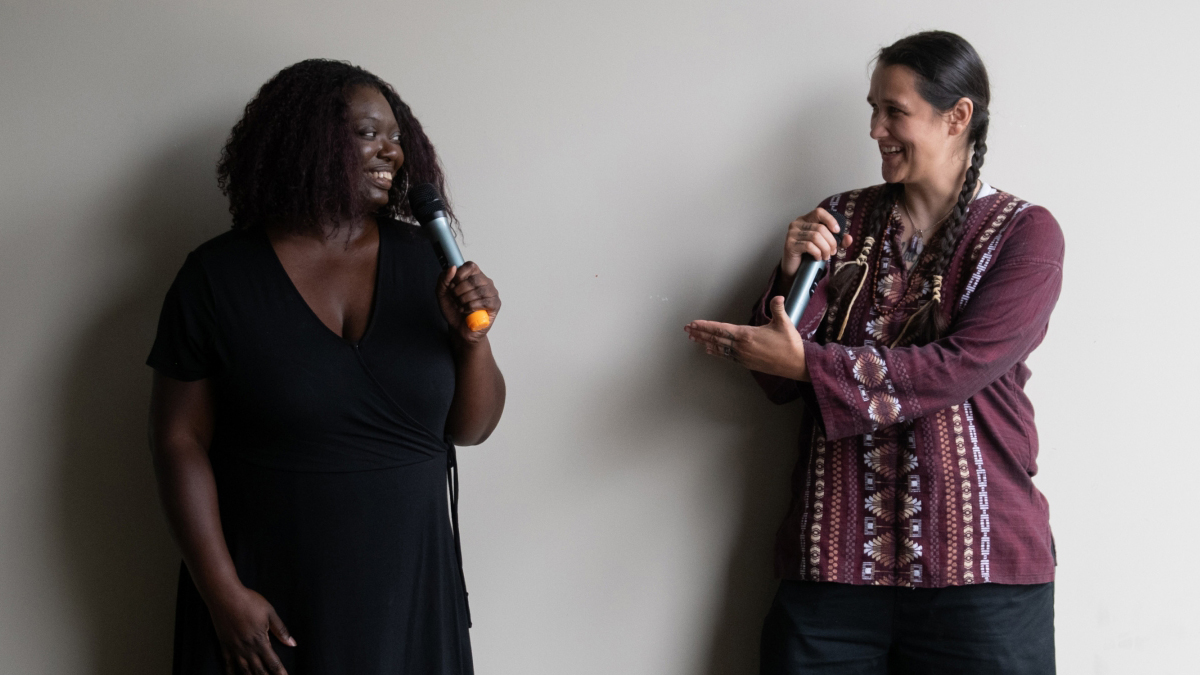 New guidelines will enable us all to support each other to have the best possible experience at UNSW.
UNSW is committed to providing an environment where everyone is respected, welcomed, and valued; where there is fairness and equality of opportunity, an acceptance of diverse identities and fundamental respect for each other and our differences.
To ensure these values are upheld for students and staff of trans and gender diverse identities, Gender Affirmation Guideline for students and Gender Affirmation Guideline for staff have been developed by the University Equity Diversity & Inclusion Team (EDI). The Guidelines were informed by a University-wide 'Think Tank' in September 2020 in response to an identified need for guidance and support on gender affirmation at UNSW.
The Guidelines were launched at the conclusion of the Ally Lunch & Learn on Friday 11 December 2020. The event featured a video message from the President & Vice-Chancellor Professor Ian Jacobs who said, "UNSW takes the health and welfare of trans and gender-diverse students and staff seriously, and these guidelines aim to ensure that every person is treated equitably – and given the required support to have the best experience as possible at UNSW."
The Guidelines support a person-centred approach to gender affirmation. As each person's journey is different it is imperative that the person affirming their gender drives their own process – including how, when and to whom they wish to share any personal information.
Cora Smith, a staff member in UNSW IT, affirmed her gender last year. Though she felt supported throughout the experience, the availability of a clear, transparent resource could have alleviated much of the uncertainty and anxiety of approaching her team and making some of the logistical changes. "Coming out as trans in the workplace can be an incredibly stressful and scary experience; that's why it's important that there are clear guidelines for everyone involved to follow in order to create a work environment that feels safe and supportive," said Cora.
Joshua Sykes, UNSW Student and Vice-President Social Justice, UNSW Law Society added, "Having gender affirmation guidelines available for students is an amazing step forward in making our University a more accessible and inclusive space for LGBTIQ+ identifying students. I'm proud to attend a university which is actively working to support gender diverse students."

The Guidelines are not just for people affirming their gender. They also support students and staff, who all have an important and influential role in contributing to our diverse and inclusive culture at UNSW. These are our managers, teachers, fellow colleagues, classmates and friends, who provide care and support to trans and gender diverse people before, during or after gender affirmation.

Dr Bridget Haire, UNSW Diversity Champion LGBTIQ+ said, "These gender affirmation guidelines will ensure that people who affirm their gender at UNSW are assured that there is a clear organisational pathway, and that they will be treated with sensitivity and respect."

The Guidelines enable us all to support each other and have the best possible experience at UNSW so if you or anyone you know would like more information, the student and staff guidelines are available on the EDI website.
Comments