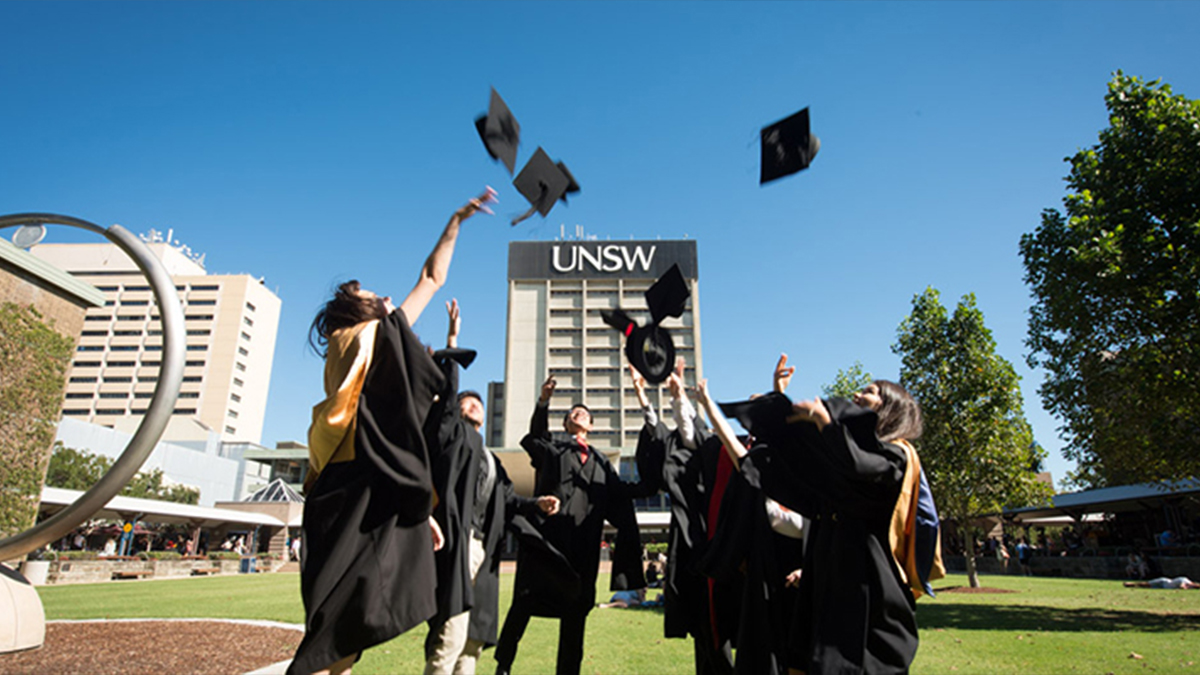 Congratulations to our UNSW 2022 graduates.
On Monday 2 May, UNSW Sydney was delighted to kick-off our two week May Graduation Festival, where we welcomed graduates back to campus to attend their graduation ceremonies. Over the past fortnight, we've hosted 28 graduation ceremonies for 4,165  graduates, welcomed more than 12,000 family and friends, and awarded 5,485 degrees. These particular graduates completed their degrees at UNSW between Term 3 2021 and Summer 2022.   
"It's wonderful to see so many students and their parents, back on campus to celebrate their graduations this year. The energy and excitement around these events have created a wonderful atmosphere and it's lovely to be a part of that" said Liz Francis, Graduations Manager.
As with any events of this scale, planning commences months in advance, and the pandemic only increased the challenges. To accommodate as many graduates as possible, given a 20% reduction in seating capacity within the Sir John Clancy Auditorium to allow appropriate physical distancing, the University needed to carefully manage the ceremonies this May. COVID-safe plans also required graduates, guests and the Graduation Team, Security, Estate Management and Arc to wear masks inside and additional resources were assembled to ensure all ceremonies could continue without interruption. Volunteers helped to distribute masks and guide guests in and out of the ceremonies safely. 
Without these dedicated staff, and the more than 200 colleagues from the Faculties and Divisions who volunteer to assist with each ceremony, we wouldn't be able to offer these celebrations to our graduates and their family and friends. Thank you to everyone involved in making the May Graduation Festival a great success!
Comments