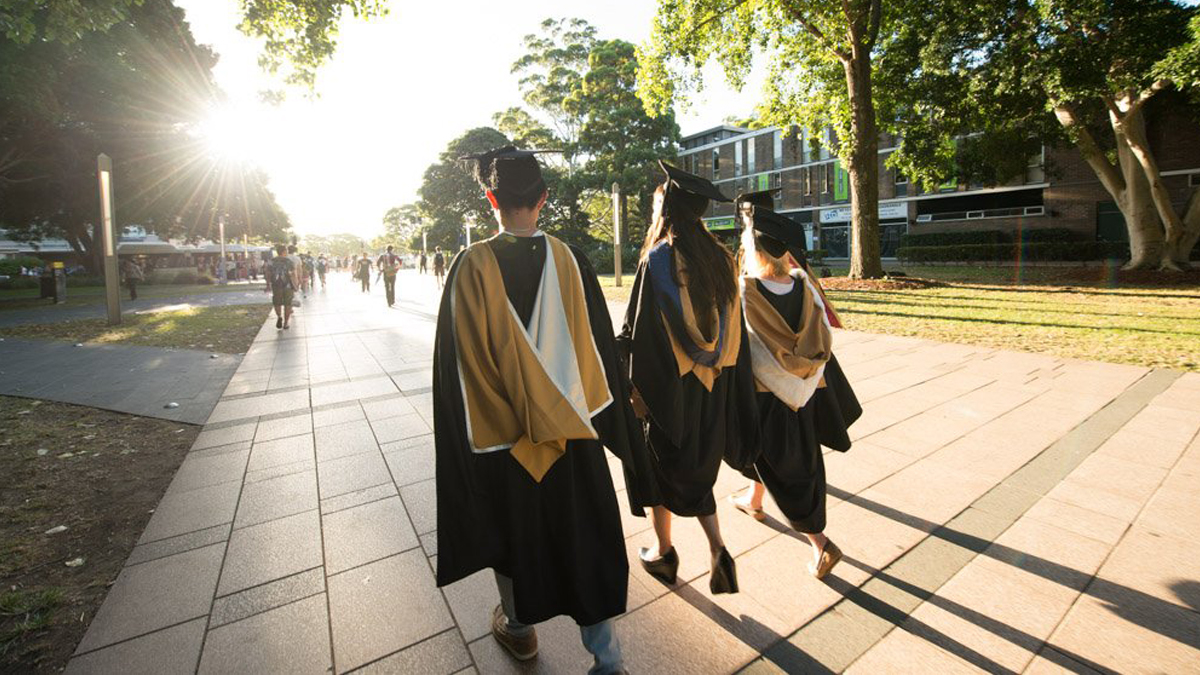 Congratulations to our UNSW 2023 graduates.
On Monday 1 May, UNSW Sydney was delighted to kick-off our two-week May Graduation Festival, where we welcomed graduates back to campus to attend their graduation ceremonies. Over the past fortnight, we've hosted 25 graduation ceremonies for 5050 graduates, welcomed more than 15,000 family and friends, and awarded 6438 degrees. These graduates completed their degrees at UNSW between Term 3 2022 and Summer 2023.   
"It's wonderful to see so many students and their parents on campus to celebrate their graduations this year. The energy and excitement around these events have created a wonderful atmosphere and it's lovely to be a part of that" said Edwin Leow, Head of Student Lifecycle.
As with any events of this scale, planning commences months in advance. Without dedicated staff from Division of External Engagement, Registrar & Student Services, Estate Management, Arc, and staff from the Faculties and Divisions who volunteer their time, we wouldn't be able to offer these celebrations to our graduates and their family and friends. Thank you to everyone involved in making the May Graduation Festival a great success!
Comments