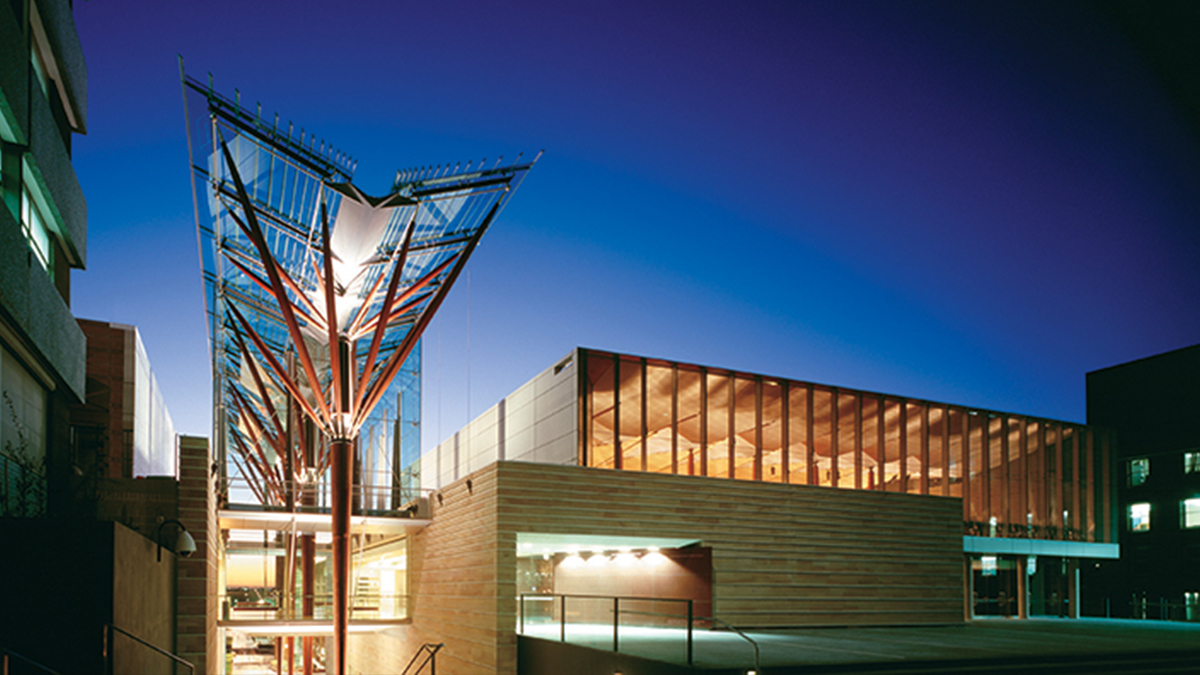 Twenty-eight UNSW PhD candidates have been awarded a Dean's Award for Outstanding PhD Theses.
The Dean's Award for Outstanding PhD Theses recognises high quality PhD theses produced at UNSW. 
To receive this award, candidates must produce a thesis that requires only minimal corrections, received outstanding and/or excellent levels of achievement for all examination criteria, and in the opinion of both examiners is in the top ten percent of PhD theses they have examined.  Examiners are external to the University and are leaders in their fields.
"UNSW's PhD candidates are a vital part of our research efforts and these awards recognise the outstanding theses examined in the last year," said Professor Jonathan Morris, Pro Vice-Chancellor Research Training & Entrepreneurship and Dean of Graduate Research.
"Given the challenges of the past two years, these graduates should be commended for their achievements."
The awards are listed below by Faculty. Further details about this award have been published on the HDR Hub.
Faculty of Arts, Design & Architecture
| | |
| --- | --- |
| Name | Thesis Title |
| Elena Cama | Navigating safety and sexual harms in the context of dating and hookup platform use among adult Australians |
| Giselle Newton | Everyday belongings: Exploring Australian donor-conceived adults' social, linguistic and digital practices across private and public domains |
| Sylvester Okeke | BBVs/STIs risk and protective practices before and during the COVID-19 era: A mixed-methods study among East Asian and sub-Saharan African international students in Sydney  |
| Wendy Osmond | The Making of Midnight Oil: Exhibition design and the translation of rock music from stage to museum |
UNSW Business School
| | |
| --- | --- |
| Name | Thesis Title |
| Viet Dao | Efficient Bayesian Inference for Evidence Accumulation Models |
| Alan Xian | Understanding and predicting large time series with Markov-modulated non-homogeneous Poisson processes |
Faculty of Engineering
| | |
| --- | --- |
| Name | Thesis Title |
| William Hadinata Lie | Prussian blue analogue thin-films for electroreforming of biomass-derived alcohols |
| Peter Judzewitsch | Using Photopolymerisation for Streamlining the Discovery and Production of Antibacterial Polymers |
| Xie Li  | Mesoscale Numerical Modelling and Failure Prediction of Automated Fibre Placement Composites |
| Ahmed Musleh | Data-Driven Detection of False Data Injection Attacks in Smart Grids |
| Chulaluck Pratthana | Alanates at the nanoscale: synthesis, stabilisation, and hydrogen storage |
| Muhammad Yazid Bin Zulkifli | Phase Control and Transformation of Azole-Based Metal Organic Framework Composites |
Faculty of Law & Justice
| | |
| --- | --- |
| Name | Thesis Title |
| Tristan Harley | Beyond Storytelling: Refugee Participation in Decision-Making Processes |
Faculty of Medicine & Health
| | |
| --- | --- |
| Name | Thesis Title |
| Shovon Bhattacharjee | Development of Next-Generation Protective Clothing and High-Performing Face Masks |
| Ngozi Chidi-Egboka | The ocular surface and blinking in children |
| Louise Geddes | An investigation of the health-related harms associated with illicit opioid injection |
| Yunhe Huang | Pathways, predictors, and impact of receiving an autism spectrum diagnosis in Australia |
| Alex Richmond | Surviving to Thrive: An Examination of Sustainability and Social Enterprise in Sport for Development and Social Change Organizations (S4SC) |
| Clara Young | "Rogue" B cells: An investigation into B cells that break tolerance in autoimmune disease |
Faculty of Science
| | |
| --- | --- |
| Name | Thesis Title |
| Tara Bartolec-Criss | Large Scale Cross-Linking Mass Spectrometry as the Missing Link in the Systems Biology Toolbox |
| Yvonne Chan | Associative change to cues conditioned in compound |
| Zhiyu Chen | Chasing Neutrinos In the Sky: From Early Universe Decay to the Formation of Cosmic Large-Scale Structure  |
| Shreedhar Gautam | Electrochemical biosensor for detection of microRNAs in extracellular vesicles |
| Zihao Li | Multivalent peptide-polymer therapeutics by combinatorial design |
| Garston Liang | Hey Siri, should I keep this title. How algorithms support (my) decision-making under uncertainty |
| Oliver Paull | Physical properties of epitaxial BFO thin film heterostructures on high-index oxide substrates |
| Katarina Stuart | A genetic perspective on rapid adaptation in the globally invasive European starling (Sturnus vulgaris) |
| Francesca Wong | How do the perirhinal cortex and basolateral amygdala complex integrate different types of associations? A study of sensory preconditioning in rats. |
Comments