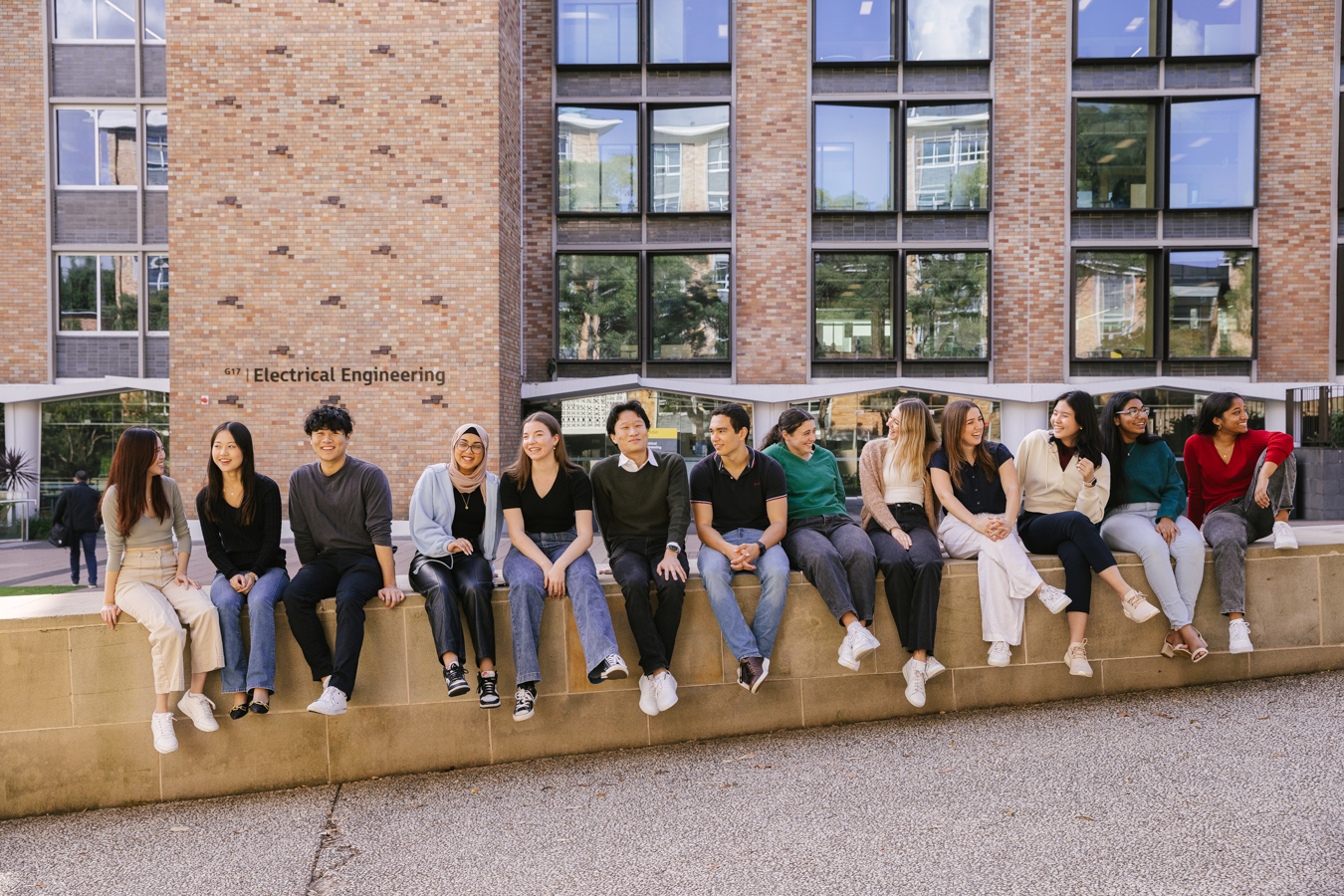 The UNSW Co-op Program has been proudly supporting the next generation of leaders through collaboration with Australian industry.
It provides merit-based scholarships, combining industry training, professional development, networking, and financial support for high-achieving undergraduates in Business, Engineering and Science. The scholarship program is the largest and most prestigious of its type in Australia, with over 300 current Co-op scholars and more than 3,500 UNSW Co-op Alumni.
UNSW's Vice-Chancellor and President, Professor Attila Brungs, is a 1990 Chemical Product Engineering Co-op alumnus. He was one of the guest speakers – along with Deanne Stewart, CEO of Aware Super and 1989 Marketing Co-op alumnus – at our 2023 Induction Ceremony earlier this year, where the University welcomed a new cohort of scholars.
"Co-op scholars lead the way in active engagement with our broader community," said Professor Brungs. "I can certainly testify to the quality of the Co-op Program – I had brilliant teachers at UNSW and very skilled mentors and supervisors in my industry placements.
"More than 100 of Australia's leading employers partner with UNSW at any one time – for which we are very grateful."
The Co-op Program's ecosystem of scholars, industry sponsors, academics, and alumni have achieved so much in these 35 years. The program has a long and proud history of developing the outliers, the disrupters, the changemakers: founders of start-ups such as Atlassian, Xendit, Shippit, Arowana Partners; Oxford University Rhodes Scholars; CEOs of multi-national companies; and everything in between.
More recently on the alumni front:  
Jessica Lawson (2019 Business Information Systems alumnus) was awarded a University Medal, received 1st Class Honours for her thesis and was awarded the 2023 Inaugural People and Technology Award Memorial Prize, in memory of the late Professor Patrick Finnegan. 
Phoebe Mcauliffe (2019 Mining Engineering alumnus) was the 2022 Award Winner for 5 prestigious awards to high performing students in Mining & Petroleum Engineering including best academic performance by a female in the final year of the Bachelor of Engineering in Mining Engineering Program. 
Kevin Chin (1990 Accounting Co-op alumnus) was recently recognised as one of the Top 25 #Impact CEOs globally in the 2023 MO 100 Top Impact CEO Ranking. 
In 2023, the Program welcomed 5 new industry partners for 2023 – Arowana Partners, Viridian Glass, Resolution Life Australasia, RES Australia, and Newcrest Mining. If you have any Industry Partners who would be interested in learning more about partnering with the UNSW Co-op Program, please contact cooprog@unsw.edu.au. You can find out more about the Co-op Program on the Co-op website.
Comments