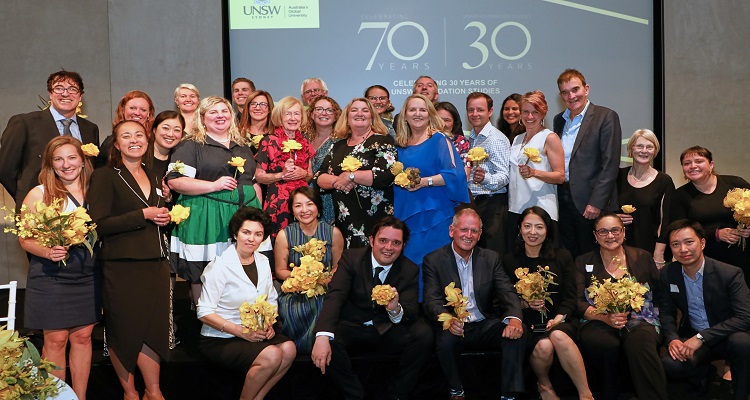 UNSW Foundation Studies celebrates 30 years with more than 30,000 students successfully graduating to undergraduate studies. 
UNSW Foundation Studies was established in 1989 and was the first program of its kind in Australia designed to prepare students for entry into university undergraduate studies. To celebrate 30 years and over 30,000 graduates of UNSW Foundation Studies, UNSW's President and Vice-Chancellor, UNSW Global Board members, faculty representatives, UNSW Global staff and government dignitaries gathered to recognise the success of the program. 
UNSW Global was honoured to celebrate this milestone alongside Consul Wenqi Niu, Education Counsellor, Consulate-General of the People's Republic of China in Sydney, Hero Subulo, Consul-General of Indonesia and Danny Said, Mayor of Randwick.   
"In the true pioneering UNSW spirit our university was the first in Australia to accept international students into our degree program in 1952," said Professor Ian Jacobs, UNSW President and Vice-Chancellor. "We were the first university to have an English language institute where we established the Institute of Languages in 1966 and the first university in the country and one of the first globally to establish the Foundation Studies program in 1989. The inaugural cohort consisted of 142 students from 11 countries; within a year that number more than doubled and now there are over 2,000 students studying here in Sydney and a further 600 students studying the program in our external campuses across the Indo-Pacific region."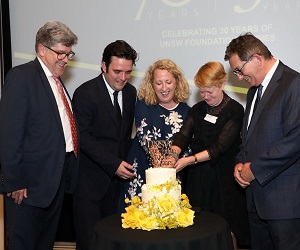 The event, held on Wednesday 13 November in the Tyree Room, John Niland Scientia Building celebrated not only the achievements of the UNSW Foundation Studies program, but also recognised UNSW Global staff who have been key to its success. 
"We would like to acknowledge staff who have made an important contribution to the development of Foundations Studies," said Professor Jacobs, who called for a round of applause in appreciation of their efforts. 
Laurie Pearcey, Chief Executive Officer of UNSW Global and Pro Vice-Chancellor, International, also paid tribute to those in the UNSW Foundations Studies community. "Professional pride defines everything we do, from the student experience to student support and being absolutely passionate about providing a pathway to the promise of higher education," said Mr Pearcey when speaking of UNSW Global's staff commitment to education. 
In concluding the event formalities Mr Pearcey said the UNSW Foundation Studies program "continues to inspire and give us formidable strength as we contemplate the next chapter in UNSW Global' s history."  
Comments