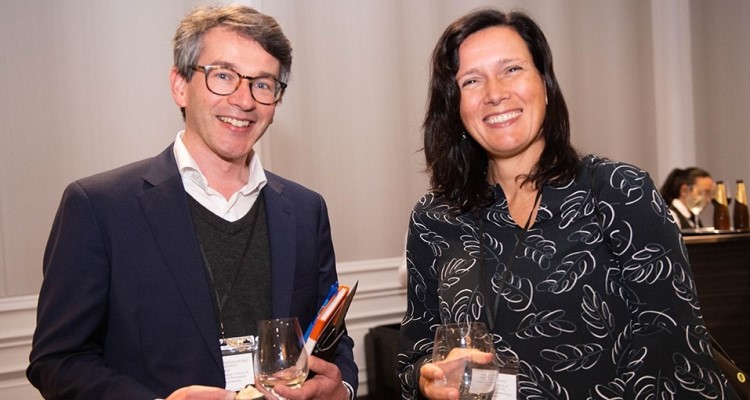 The Digital Grid Futures Institute is future-proofing global energy systems to ensure reliable, secure, affordable and sustainable energy.
The world is in the throes of an energy transformation, driven by the need to transition from fossil fuels to sustainable energy. Electricity systems of the future will be vastly different from the past, dominated by new technologies and business models, increasingly digital and highly complex. Market design, policy, regulations, legal processes, cyber security and policies are barely keeping up with advances in technologies, and energy technology choices have multi-generational implications for people and economies.
These are the themes being explored by UNSW's Digital Grid Futures Institute (DGFI). The Institute brings together researchers from different disciplines at UNSW to tackle, from multiple perspectives, the complex issues related to our digital grid future.
"A successful transition to 100% renewable energy is not merely a technological challenge – it will require a radical restructuring of social, economic, cultural and legal frameworks globally," said Professor Joe Dong, Director of the Digital Grid Futures Institute.
Associate Professor N.J. "Ned" Ekins-Daukes, a recipient of DGFI's inaugural round of seed grants, collaborated with an international, multidisciplinary team of researchers to study the technical, economic and social feasibility of electric vehicles with integrated solar panels. They found that the sunlight naturally falling on vehicle bodies could provide 30kms additional range per day. With the current limited availability of charge points in urban spaces, the addition of photovoltaic panels to supplement charging has the potential to significantly alleviate "range anxiety" – one of the key consumer barriers to electric vehicle (EV) uptake. 
"Cars evoke strong emotions in people – so whatever we, as engineers, think is the best solution must appeal to people in their day-to-day lives," said Associate Professor Ekins-Daukes. "This research project is a great example of how bringing together researchers with deep disciplinary expertise allows us to balance the technical merits of a solution with human considerations."
Currently, the transportation sector is second highest emitter of CO2 globally. By tackling the problem of recharging with a clean energy solution, Associate Professor Ekins-Daukes hopes to accelerate the uptake of EVs by consumers and contribute to Australia's long-term energy security and environmental sustainability.
Applications now open – Digital Grid Futures Institute 2020 Seed Funding
Applications for Digital Grid Futures Institute 2020 Seed Funding round are now open. Find out more.
Upcoming event
On Wednesday 4 December at 4pm, a Meet & Greet event with industry guests and current collaborators on.
Interested staff are strongly encouraged to attend. Registration/RSVP essential via this link.
Image: Associate Professor Ned Ekins-Daukes with collaborator and co-author Professor Angèle Reinders from the University of Twente (NL) at the Digital Grid Futures Institute showcase event on "Electrifying Transportation", Aug. 2019. 
Comments