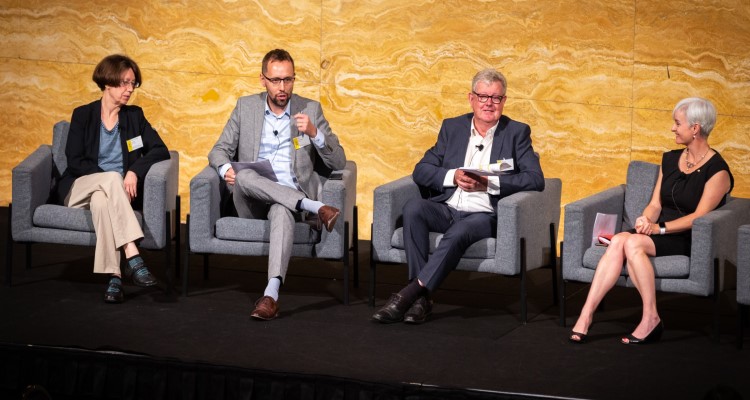 Oceans and coasts provide major economic opportunities, which will be lost unless we preserve ocean ecosystems and address our climate change crisis.
Environmental decline threatens Australia's marine industry, which is worth more than $68.1 billion, larger than our agricultural sector.
To discuss the implications of what is happening to our oceans, and what we can actively do to create positive change, UNSW recently hosted the Global Dialogue on Ocean Accounting. This is the first annual meeting of the Global Ocean Accounts Partnership (GOAP).
This important gathering was co-hosted by UNSW and United Nations Economic and Social Commission for Asia and the Pacific (ESCAP) with support from the World Bank Blue Economy Program. Representatives from 26 countries, the UN, research organisations, technical experts and decision-makers came together for this four-day conference to discuss the conservation and restoration of oceans, which are crucial for social and economic development.
Keynote speaker Gemma Van Halderen, Director of the Statistics Division in ESCAP, stated the importance of creating a space for these conversations.
"By sharing our personal experiences, we can start to build an action plan of collaborative efforts to tackle the ocean climate crisis and provide clarity to policy makers and decision makers around how their countries can protect their oceans," Ms Van Halderen said.
A key theme of the conference focused on the responsibility researching institutions have to help develop the ocean ecosystem framework. Dr Ben Milligan, Scientia Fellow and co-chair of the Global Ocean Accounts Partnership, discussed how we rely on consistently evolving research and new technologies to help us measure these rapid underwater developments.
"There is an urgent need for those with specialist skills relating to how we monitor and measure the ocean, to supply the vital information that the governments need," said Dr Milligan.
He went on to encourage researchers to share their data as widely as possible: "The contributions made by our research community continue to be paramount so that our government, decision makers and citizens can trust the information supplied to them," said Dr Milligan. 
In Australia it is no longer a question of how much time we have. As keynote speaker Dr Russell Reichelt, Australia Department of the Environment and Energy, noted "we need to redefine the relationship humans have with the ocean today to improve our protection, restoration and production of the oceans of the world."
You can read more about the Global Dialogue on Ocean Accounting meeting here.
Comments