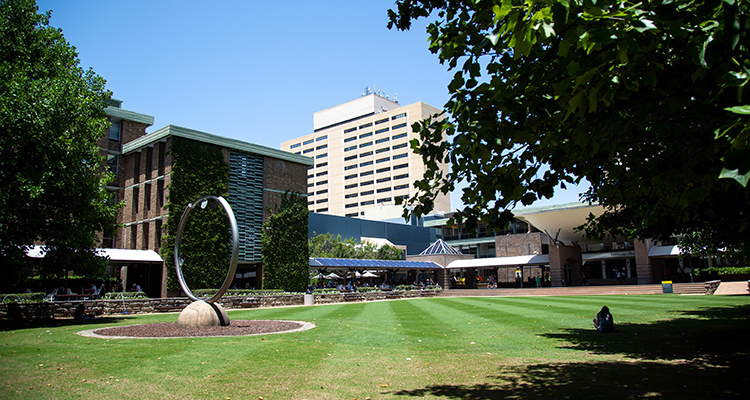 UNSW Sydney has jumped 32 places to 59th in Medicine and 24 places to 98th for Physical Sciences in the annual Times Higher Education (THE) World Rankings by Subject.
UNSW Sydney has four Medicine and Science subjects ranked among the top 100 in the world in the latest Times Higher Education (THE) World Rankings by Subject.
The subject rankings highlight the universities that are leading the world in different subject areas. Rankings are based on 13 performance indicators including learning environments, research reputation and influence and international outlook.
UNSW Medicine jumped 32 places to 59th in the annual Times Higher Education (THE) World Rankings by Subject in clinical, pre-clinical and health. The climb up the league table places UNSW fourth in Australia.
UNSW Dean of Medicine Professor Vlado Perkovic said the result reflects the array of talented individuals in the Faculty of Medicine, and their commitment to excellence in teaching, research and advocacy.
"Our world-class courses and programs are training the health leaders of the future, and our research is generating findings that are having a meaningful impact on the health of people around the world today," Professor Perkovic said.
"UNSW Medicine is made up of thousands of dedicated individuals working at the University, and also in some of Australia's finest hospitals, healthcare organisations and research institutes. For our team to be recognised for their excellence on a global stage is an outstanding achievement", Professor Perkovic continued. 
"To be placed among the best in the country is a great result, but for UNSW Medicine to jump 32 places globally in one year is a remarkable achievement that highlights our ambition and commitment to excellence". 
In science subjects, UNSW jumped 24 places to 98th in Physical Sciences, five places to 80th in Life Sciences and remained 52nd in Psychology.
The climb in rankings places UNSW Physical Sciences fourth in Australia from seventh last year, while UNSW is ranked fourth in Australia for Psychology and remained seventh for Life Sciences.  
UNSW Dean of Science Professor Emma Johnston said the result is thanks to the Faculty's focus on the best balance of theory and practical work to equip students with the skills, knowledge and experience to fast-track their career.
"We've further improved our global standing in scientific research and today's results are evidence that our innovative approach to teaching and learning is also working. Our subjects are responsive to the needs of industry government, and the community. We have some of the brightest students from around the world who want to learn from award-winning academics, access cutting-edge facilities and acquire next-generation job skills," Professor Johnston said.
Comments