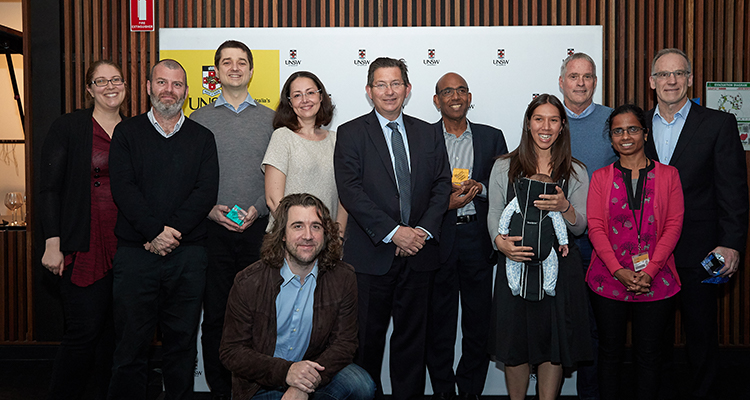 More than 300 individuals and teams who actively display the UNSW Values in Action were celebrated at the Roundhouse last week. 
The Roundhouse was filled with more than 300 members of staff from across the University to celebrate the people who light up UNSW at the annual President's Awards event. 
Held on Wednesday 9 October, the event showcased all 308 nominees representing all faculties and divisions at the University. Five TV screens, each featuring one of the UNSW Values in Action, rotated through the nominees to tell their stories. 
President and Vice-Chancellor Professor Ian Jacobs and members of Management Board acknowledged all the nominees in this year's awards and were on hand to present the inspirational winners with their awards. 
2019 President's Awards winners: 
"The President's Awards last week was a wonderful celebration of all of our nominees and those who took the time to nominate them," said Deena Amorelli, Vice-President, Human Resources (acting).  
"I would like to congratulate the recipients of the President's Awards, and also congratulate and thank all the nominees for the contribution they make to UNSW every day. Thanks also go to the wider UNSW community whose support has been invaluable in making this year's Awards a success." 
You can watch the nomination videos for the winners and view the event photo gallery on the President's Awards site. 
Comments