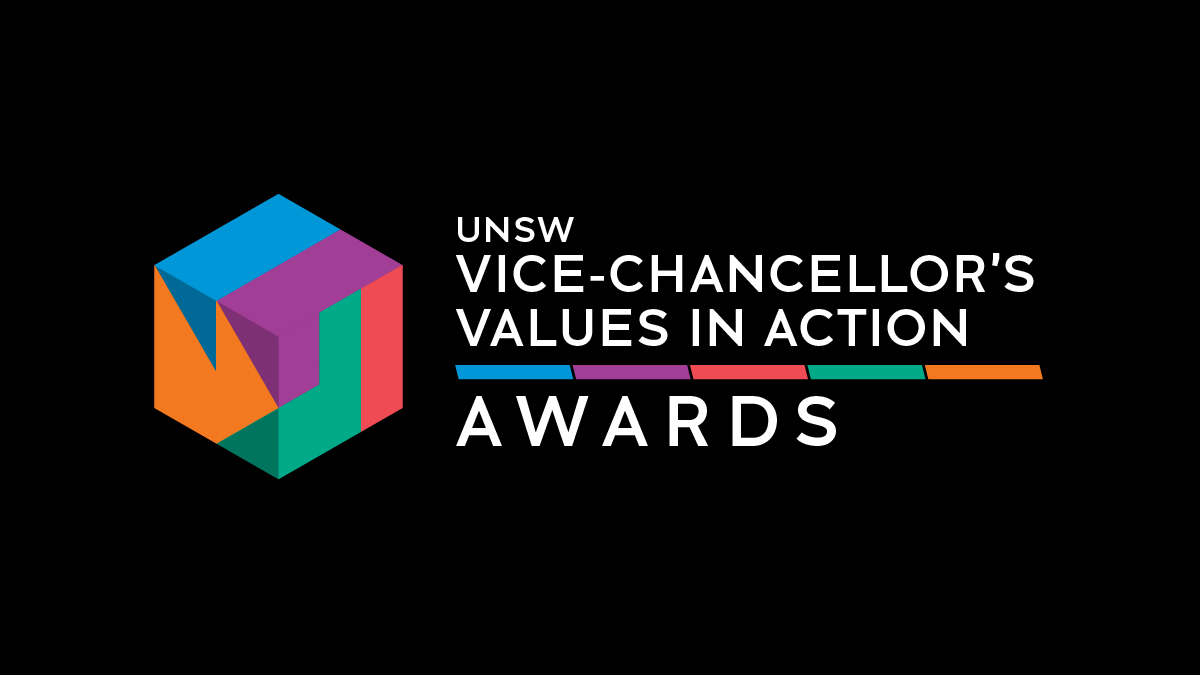 Start thinking about which UNSW colleagues you'd like to nominate.
The upcoming Vice-Chancellor's Awards are an opportunity for the UNSW community to celebrate the people who make our University great. It's a chance to honour the terrific work they do, and also how they go about doing it – by actively demonstrating the UNSW Values in Action:
Embraces Diversity
Displays Respect
Builds Collaboration
Demonstrates Excellence
Drives Innovation
The awards were first launched in 2017, but haven't been celebrated for the last three years due to COVID-19. So this is an overdue opportunity to acknowledge and applaud your colleagues that light up UNSW. By recognising these people, we foster the stories that reinforce our Values in Action and our culture.
Nominations open on Tuesday 11 April
To nominate a colleague or team, visit the Vice-Chancellor's Awards site from Tuesday 11 April. Submit a description of your nominee's contribution to UNSW and how they actively demonstrate our UNSW Values in Action.
Nominations close on Sunday 30 April
All nominees will be showcased on the Vice-Chancellor's Awards app, where you can read the unique contributions of this year's nominees.
Nominees will go into the running for the People's Choice Award – the most popular nominee voted by UNSW staff. Voting for the People's Choice Award will open after the nomination period has closed.
The Vice-Chancellor's Awards event will be held on 14 June – an occasion to celebrate the contributions of all nominees and announce the awardees for each Values in Action category and the People's Choice Award. All awardees receive a contribution to their professional development of $5000 per award category.
Comments