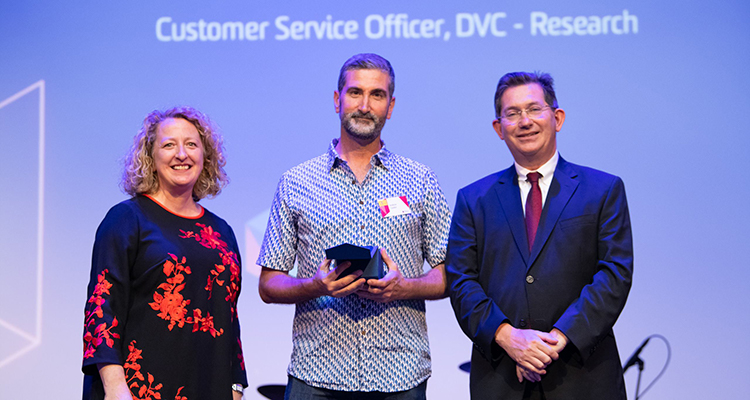 Voting for the People's Choice award closes on 6 October.
There has been a tremendous response to the People's Choice since opening. With voting closing this Sunday, don't miss the opportunity to vote for your favourite nominee!
"It's great to see such a high level of engagement with the People's Choice. We've had an extraordinary response from the UNSW community, with over 2,000 staff voting for their favourite nominee", said Deena Amorelli, Vice-President, Human Resources (Acting).
The People's Choice Award provides an opportunity for UNSW staff to get involved in the President's Awards and vote for that colleague who always goes above and beyond or someone who shines at what they do and deserves recognition.   
View all the nominations on the President's Awards site and learn of the incredible contributions the nominees have made to UNSW.  Vote now!  
Comments