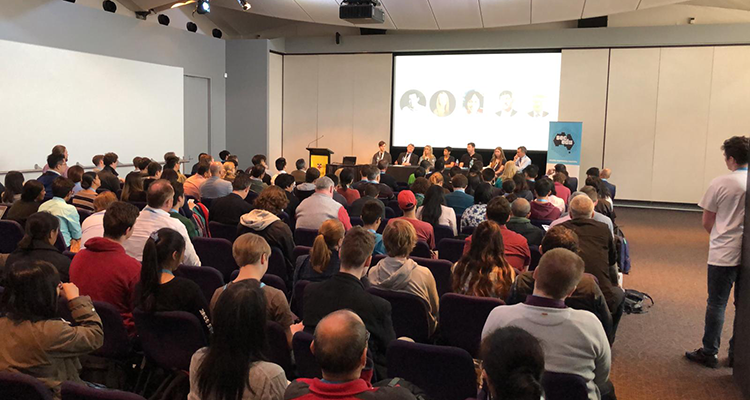 Internationally renowned cybersecurity educators and leaders came together for the inaugural Australian Cybersecurity Education Summit. 
Presented by the CyberSECurity Education Network (SECedu), and hosted by Cybersecurity Professor Richard Buckland, the Australian Cybersecurity Education Summit attracted experts from across government, industry and education. 
The focus was to address the idea of the burgeoning cyber skills shortage, in the hope to answer the question: how can the cybersecurity sector produce enough desperately needed experts at scale?
"From organised crime to cyber offences by nation states, the threats are escalating while our education ecosystem has failed to fill the rapidly growing shortfall of human cyber capability," said Professor Buckland. 
Keynote speakers and panelists from the cybersecurity sector shared their views on what solutions are available for the cybersecurity challenges that need to be faced as a nation, a global community and as individuals.
"The summit played a key role in increasing public and specialist understanding and expertise in cybersecurity education. Based on the quality of presenters and the engaged audience of over 500 people, we can be very optimistic that Australia is well placed to be a future global cybersecurity leader," Professor Buckland said.
SECedu is an Australian-first collaboration founded by UNSW's School of Computer Science and Engineering and the Commonwealth Bank to grow and empower Australia's human cybersecurity capability. SECedu is delivering on its vision, which is to revolutionise Australia's cybersecurity capability through the power of education. 
Planning is already underway for the 2020 summit. To find out more information. connect with SECedu. 
What to do if you believe you have identified a cyber-attack?
If you believe you have identified a potential cyber-attack, please contact the IT Service Desk immediately on 02 9385 1333.
How can I be cyber aware? 
Cyber awareness is the most essential tool used to prevent cyber-crimes and attacks. To ensure you are aware of what to look out for online, the UNSW Cybersecurity Awareness Training site provides helpful information for you to manage your online presence. For general questions related to cybersecurity, please contact the Cybersecurity Awareness Team via email at cybersecurityawareness@unsw.edu.au.
For urgent concerns, please contact the UNSW IT Service Desk on 02 9385 1333.
Comments