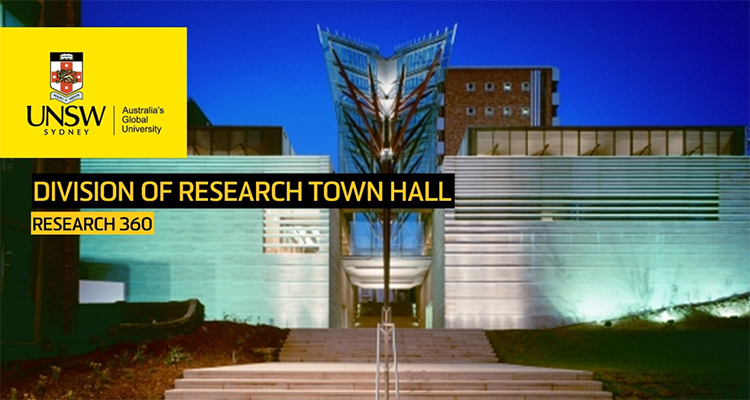 The Division of Research will host a Town Hall on 4 November to reflect on achievements and address the challenges ahead.
You are invited to the Division of Research's 360 event on Monday 4 November from 1pm - 2pm in the Roundhouse. The Division will reflect on the activities and achievements to date this year and the challenges ahead.
"As we approach the end of 2019, and almost three years in to implementing our 2025 Strategy, UNSW has made solid progress to achieve our vision," said Professor Nick Fisk, Deputy Vice-Chancellor, Research. "We want to be recognised among the leading research-intensive universities worldwide, known for innovative pioneering research with global impact.
"We do hope you can join us for an informative session, highlighting the successes of 2019 and looking ahead to the challenges and priorities for 2020 and beyond."
Click here to register.
Comments