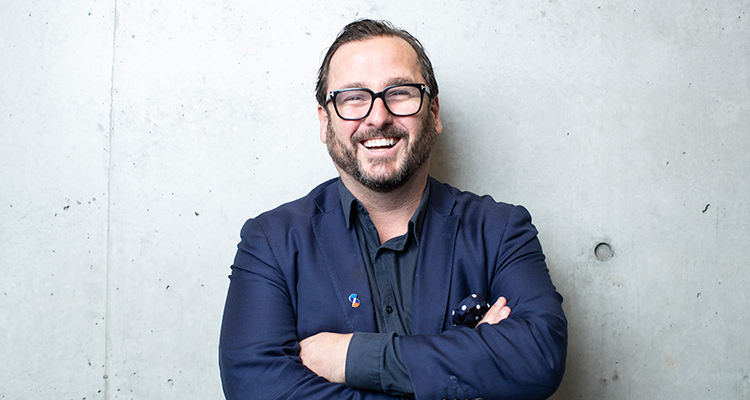 Launch of the new UNSW Flexible Work Guidelines and Flexible Work Toolkit. 
This year, FlexCareers released their annual Workplace Flexibility Report which surveyed 1,600 professionals from a range of sectors across Australia on the use of and attitudes towards flexible work. Highlights from the Workplace Flexibility Report include:  
A staggering 96% of respondents need or want flexible work opportunities from their employer  
88% of men and 70% of women indicated that flexible work offerings are key job criteria when searching for a new employer   
Most survey participants agreed they would be more likely to stay longer in a current role, if their employer encourages a flexible work environment.  
Despite the clear call for more flexibility in the workplace, 25% of those surveyed hesitated to use or discuss any form of flexible work arrangements due to fears of being negatively judged. And more than 50% believed that flexible work arrangements would have a negative impact on their careers, hindering the likelihood of promotions and career prospects. 
In contrast, research shows flexible work brings positive impacts to the workplace by increasing staff productivity, supporting workplace diversity and increasing staff retention. Understanding the barriers to flexible work is critical for UNSW to foster a flexible work culture for all staff.  
Introducing the UNSW Flexible Work Guidelines and Toolkit 
Over the past 13 months, UNSW held extensive consultation across the university ;to develop UNSW's Flexible Work Guidelines and Flexible Work Toolkit. These resources ensure staff can access information about flexible work at UNSW. The Flexible Work guidelines and Toolkit offer succinct information about flexible work arrangements and demonstrate UNSW's unwavering commitment to supporting workplace equity, diversity and inclusion.
"The Flexible Work Guidelines and Toolkit are significant steps to ensure staff can fulfil their career ambitions by providing varied ways of working rather than a 'one-size fits all' approach. Flexible work is agreed between staff and their supervisors and might mean working one day a week from home or working outside core business hours. UNSW's Flexible Work Guidelines allow our University to support staff so they can flourish in their professional and personal lives," said Professor Eileen Baldry, Deputy Vice-Chancellor Division of Equity Diversity & Inclusion.  
What is the Flexible Work Toolkit?
This is a practical guide for employees and managers to navigate flexible work at UNSW. The toolkit offers an introduction to flexible work at UNSW including examples of the types of flexible work available, support for employees and managers and case studies of UNSW staff who work flexibly.
How does the Flexible Work Toolkit help me? 
To help staff understand and access flexible work, UNSW has developed the Flexible Work Toolkit. The toolkit aims to be the foundation of all flexible work discussions as flexible work transitions into a 'business as usual' activity across the University.
"The Flexible Work Guidelines and Toolkit are vital resources that demonstrate UNSW's commitment to creating a culture that enables our people to succeed at work without compromising their commitments outside of work. Supporting staff to achieve work-life integration sets us on a path towards improved performance and employee engagement that will help us achieve our 2025 strategy," said Patrick Armstrong, UNSW Flexible Work and Leave Options Champion.
If you have any questions about the Flexible Work Guidelines or Toolkit please contact your Human Resources Business Partnering Representative or Workplace Diversity at workplace.diversity@unsw.edu.au
Happy flexing everyone!
Comments