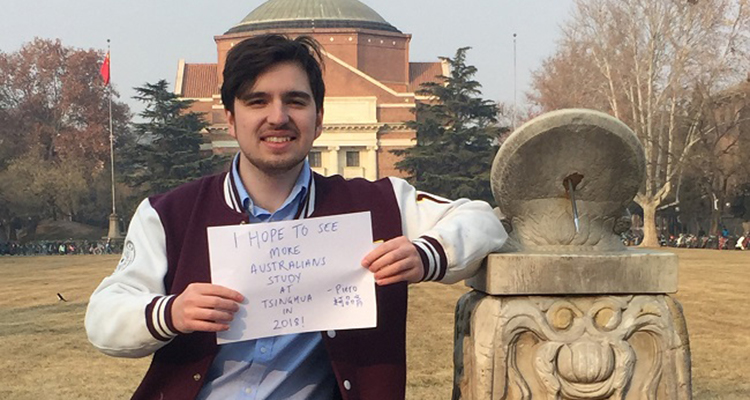 The federal government has announced 2020 funding for its New Colombo Plan – Mobility Program, which will support students to complete short-term study and work experiences in neighbouring countries, to strengthen Australia's links in the region.
Over 380 students from UNSW Sydney will have the opportunity to visit the Indo-Pacific region in 2020, thanks to $1.6 million in federal government funding under the New Colombo Plan (NCP) Mobility Program.
The NCP is an Australian government initiative aimed at improving the country's knowledge of the Indo-Pacific region. It supports undergraduate students to study and partake in special projects and internships in 36 host locations, including Indonesia, Japan, China, Fiji and Thailand.
UNSW Pro Vice-Chancellor, International Laurie Pearcey said the mobility grants provide a great opportunity for students to deepen their knowledge and understanding of the region, and to build connections with overseas partners for the future.
"It's only when we are fully immersed in the life of another country that we get the best appreciation for its people and how they like to do things," Mr Pearcey said.
"In this way, the NCP program helps UNSW to create a future workforce that is prepared to form enduring relationships with some of Australia's closest neighbours and trading partners.
"It also supports the University's own focus on global impact and creating graduates who will have the greatest impact on people's lives around the world."
UNSW projects selected for 2020 funding include global business practicums in Bangkok, Jakarta and Mumbai; creating sustainable stoves in East Timor; and sampling plastics in water across multiple locations in Fiji.
NCP Alumni Ambassador and final year Arts/Law student, Piero Craney (pictured above), says the NCP Mobility program is the perfect opportunity for students to 'dip their toes in international waters' by doing a short-term stint overseas.
"The beauty of this program is that students can participate in activities that range in time from two weeks to one year, so if they're curious but nervous they don't have to commit for long," said Craney, who studied Mandarin at the National Taiwan University under the program.  He says the experience has been life-changing.
"Language and culture are dynamic. You can get the basics from books, but an in-country experience where you engage on a people-to-people level is what really gives you the basis for forming mutual understanding and meaningful relationships," Mr Craney said.
"The networks I made overseas through my studies and internships – they are connections with future lawyers, regulators and politicians in the region.  I will be able to use and rely upon these networks well into the future," he said.
Comments