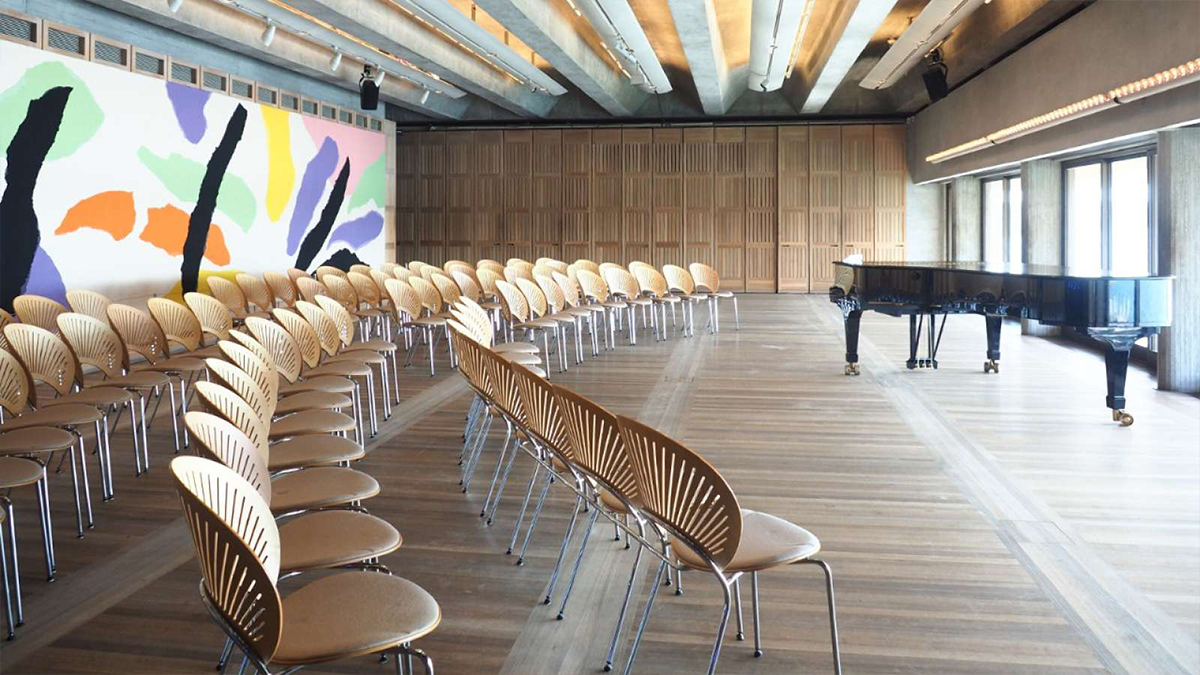 Sydney Opera House invited Corde, UNSW's chamber choir, to perform in the Utzon Music Education 2023 series.
An inspiring experience for Corde singers, the masterclass was a thrilling opportunity to perform live for internationally acclaimed artists and patrons of the Sydney Opera House. The two-hour session was led by award-winning UK vocal ensemble The Gesualdo Six, last Sunday 2 April in the Utzon Room. The session was shared with one other Sydney-based community choir, The House that Dan Built.
Corde prepared three works for the public masterclass, including Tallis's If ye love me, Byrd's Ave verum and Underneath the Stars by Rusby. In the style of an open rehearsal, members of the The Gesualdo Six worked with choristers to explore sound and style, and the art of choral singing. There were vocal exercises and games designed to develop key skills, such as breathing, voice production and intonation, as well as an opportunity for audience participation.
Priscilla Issa, UNSW Alumna and current member of Corde said "Upon re-joining UNSW's Chamber Choir after graduating, I was ecstatic to learn that the group would be participating in a rare opportunity to sing for The Gesualdo Six, in a masterclass at the Opera House. This morning of enjoyable music-making with some of the best artists in the business was a memory I will cherish."
UNSW Master of Teaching student, Logan Birchall agreed with this sentiment. "It was an excellent day for Corde, UNSW's Chamber Choir," he said.
Corde has been an advanced choir in UNSW's choral program since around 1985. It includes a small number of singers – undergraduate and postgraduate students, alumni and staff – who sing challenging, unaccompanied repertoire. Sonia Maddock, UNSW's Choral Director, conducts the ensemble.
Find more information about Corde at UNSW Music Performance.
Comments