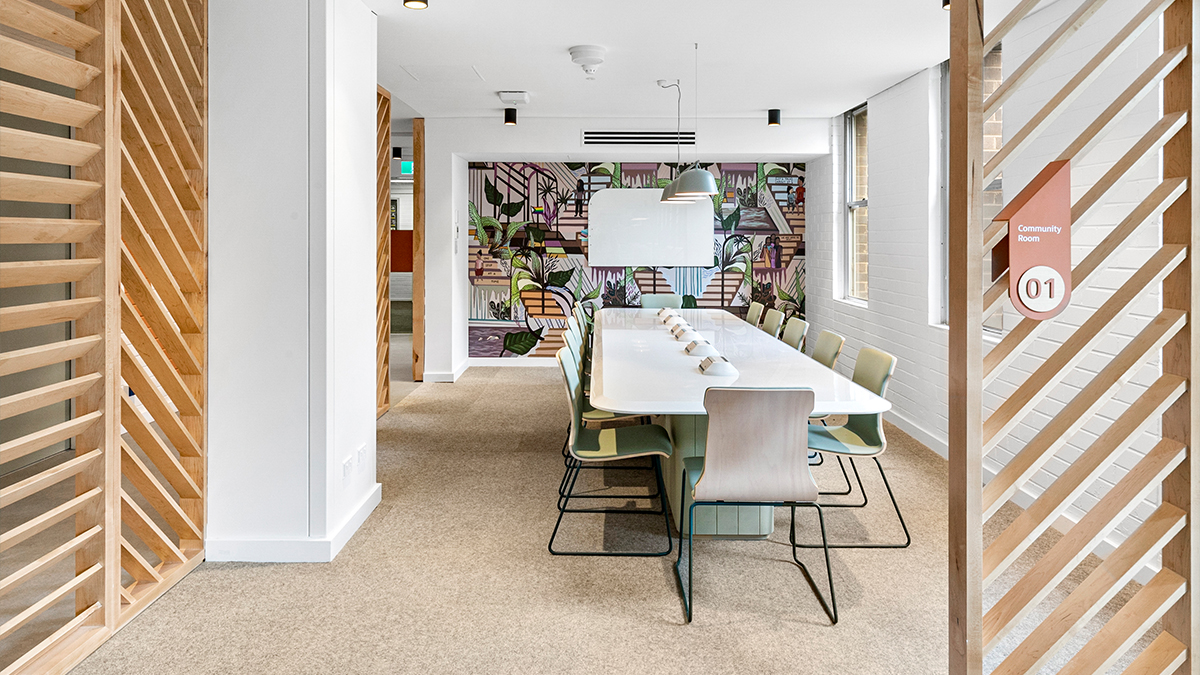 UNSW has created new flexible spaces for study and learning and to support to our student community.
Learning Environments, Estate Management and faculties have collaborated to deliver innovative learning and teaching spaces on the Kensington campus. Employing innovative technologies and methodologies, the spaces will enhance the learning experience for all our students. T
"Creating more dedicated spaces on campus for our students to meet with our support teams or come together to study, relax and connect with each other helps to build a sense of care, community and belonging," said Professor Simon McIntyre, Director, Educational Experience.
"Our teams have really taken the time to understand our students' needs and have provided several well-equipped spaces that are comfortable, safe and, importantly, accessible. We are committed to helping students feel a sense of 'ownership' and 'place' in our campus, which I believe makes UNSW a more attractive and supportive environment for them."
Students at UNSW can now benefit from a more enriched environment for learning, with access to an increased number of study spaces equipped with high-speed Wi-Fi, power outlets, and newly built reheat stations with microwave facilities. 
"These student-led spaces provide flexible, future-focused diverse learning environments across the campus. UNSW is responding to not only current but future student needs," said Tim Beattie, Chief Property Officer.
"We are dedicated to staying ahead of the curve when it comes to meeting the evolving needs of students. By offering these innovative spaces, we can better support them and provide them with the resources they need to succeed."
The new spaces create opportunities for active learning and allow students to engage in scholarly, collaborative and social learning outside of the classroom. Opened for Term 1 2023, they include C20 Morven Brown Ground Floor Student Led Space, F20 Goodsell Ground Floor Student Services, C27 Wallace Wurth Student Led Spaces, and E12 Business School Ground Floor, The PLACE. This follows the reinvention of 33 spaces across campus to enable hybrid education in 2022.
Find out more about the new shared student study spaces, see the 'Where can I study on campus?' guide.
Morven Brown (C20) Ground Floor Student Led Space
This student led space boasts 134 ergonomically designed study spaces that are accessible 24/7 in a safe and secure environment. Estate Management engaged with students to produce a curated mural by UNSW Art & Design student Heshanthi Munasinha, adding vibrancy and character to the space.
Throughout the space there are new reheat stations with microwaves and hot/cold water amenities, bright new lighting, Wi-Fi access, wheelchair accessibility and security help points. Each study point has access to power points, USB and wireless charging pads.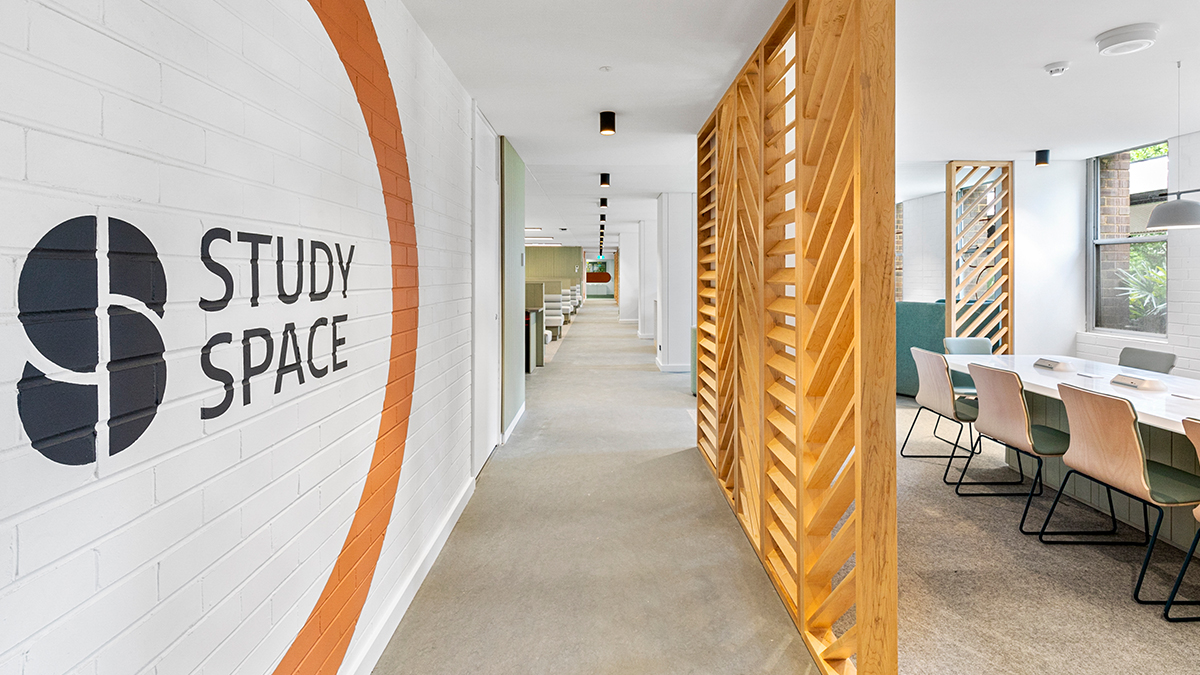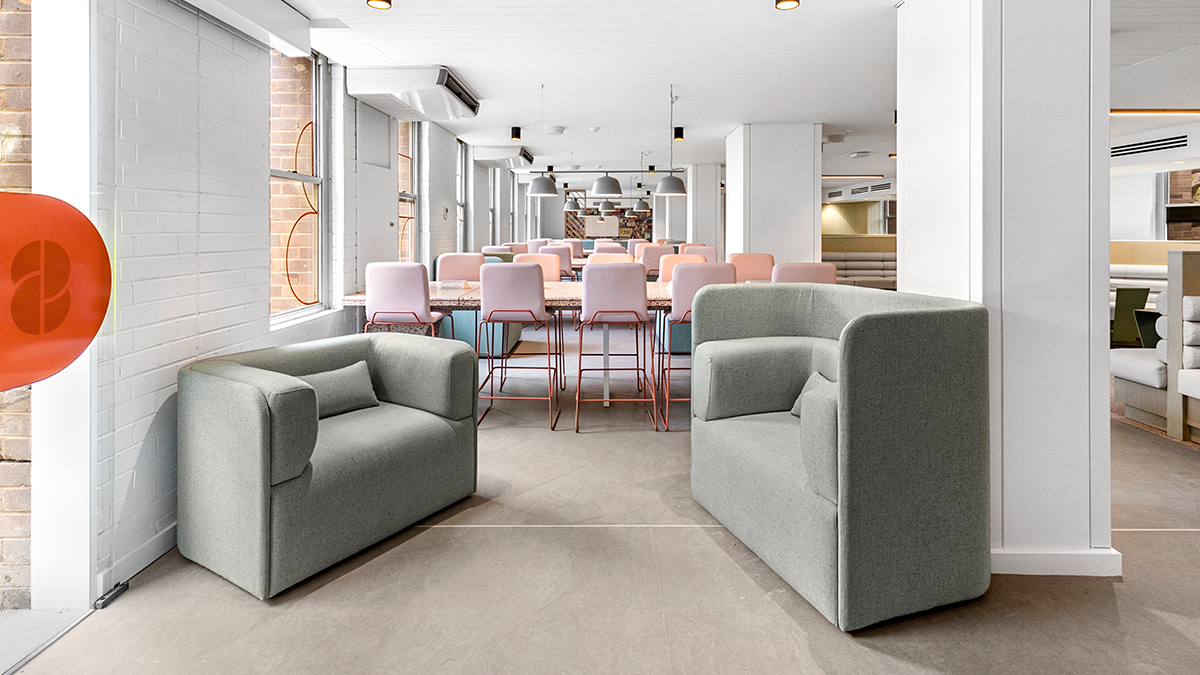 Goodsell Building (F20) Ground Floor Student Support Services
The leafy new student consultation space offers 19 accessible  consultation spaces, nearly doubling the previous capacity, with face-to-face, virtual and group consultation options to cater for various needs. The space also features artwork created by students Julie Luong Zoe Lam and Phoebe Li, which depicts their perspective of university life in this space, where they meet with staff and discuss their experiences.
The welcoming and comfortable space was designed to facilitate meaningful interactions between staff and students who need support. It features an open foyer where staff greet students, a light and calming colour palette, and live foliage throughout to create a peaceful atmosphere and enhance student well-being.
This is a fit-for-purpose, student-centred, open and inviting space with increased capacity for student-facing PVCESE staff to meet with students and provide support across various areas of their journey with UNSW. These include student success, student life, employability and Learning Abroad.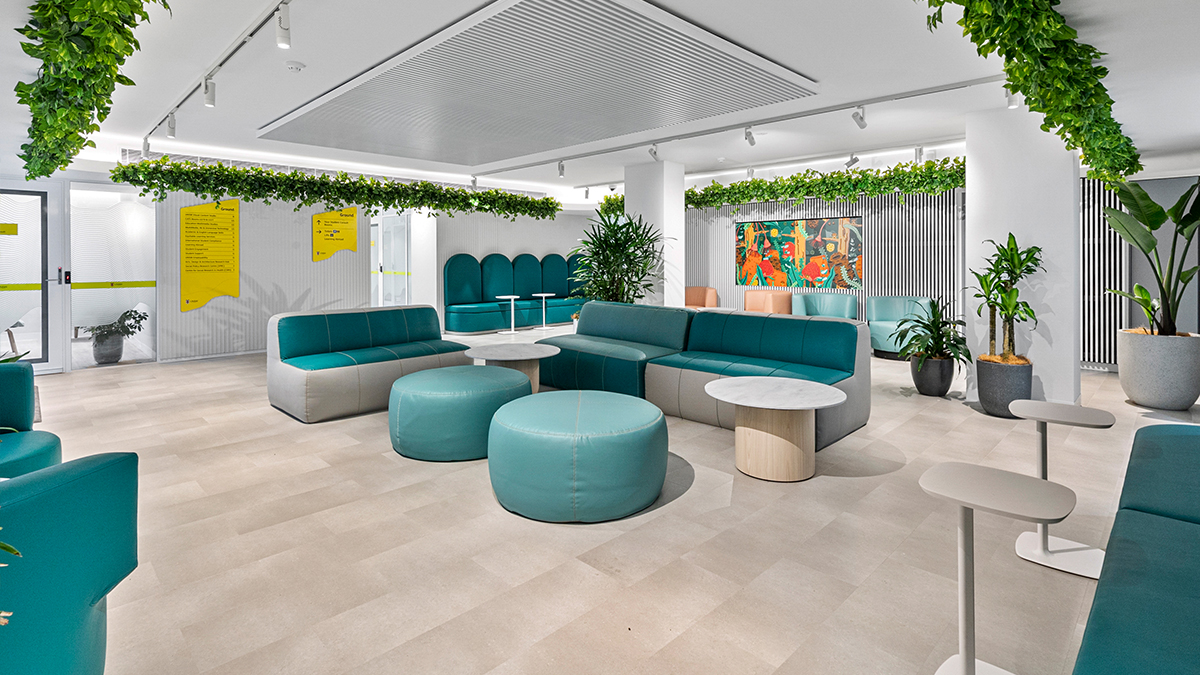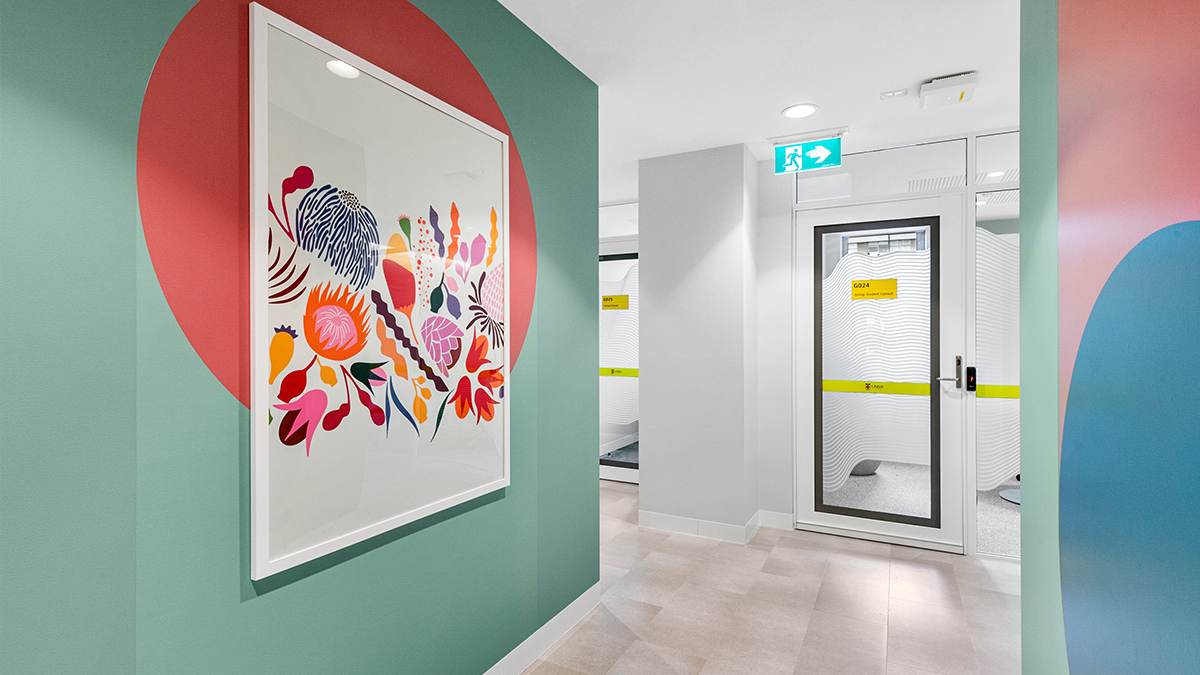 Wurth Building (C27) Student Led Space
This three-level upgrade offers 196 ergonomically designed study spaces that offer a comfortable and conducive environment for students to study, work and collaborate. The project team integrated a specially curated mural by UNSW Medicine & Health student Helen Han, adding to the vibrant atmosphere.
The upgrade includes wheelchair accessibility, new reheat stations with hot and cold water amenities, bright lighting, Wi-Fi access, and conveniently located charging power outlets.
The surrounding classrooms and lecture theatres have undergone improved acoustic treatment to support focused study activities. These upgrades have been designed to enhance the student experience and ensure they can access the resources they need to succeed in their studies and enhance their overall experience on campus.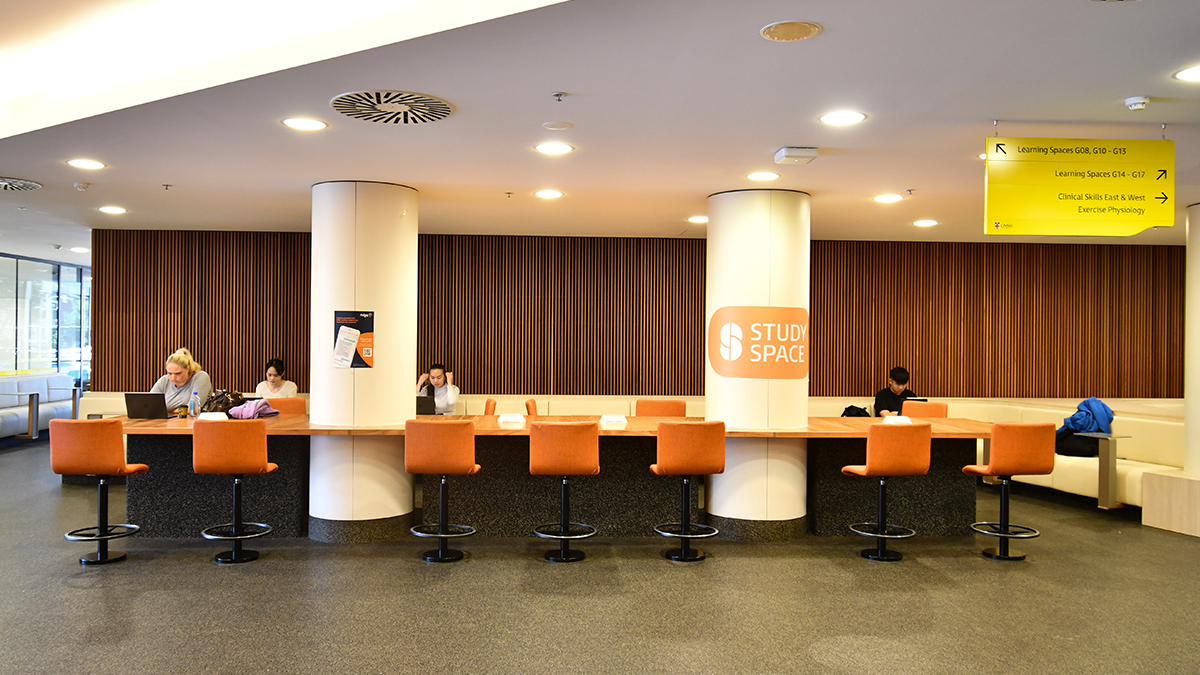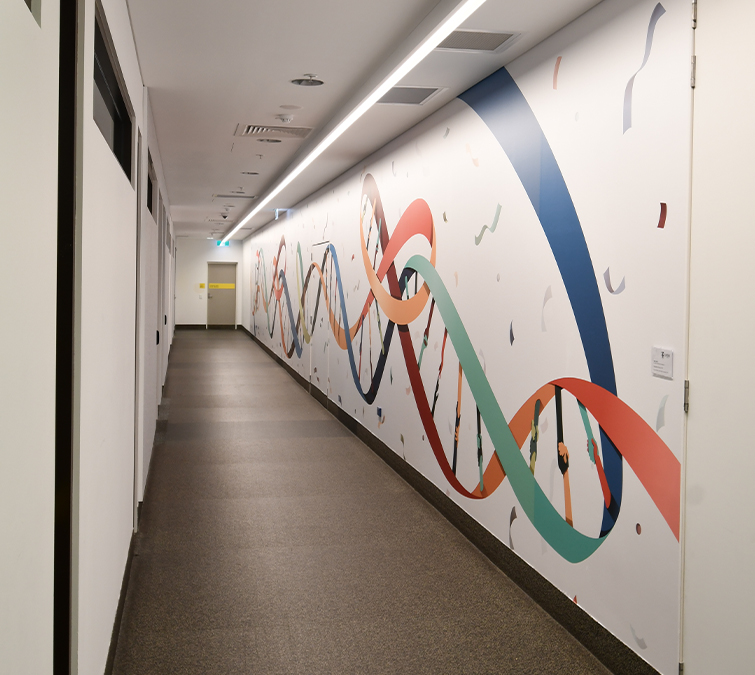 Business School (E12) Student Led Space
The PLACE (Peer Learning and Collaboration Environment) on the ground floor of the Business School (E12) building has been upgraded to facilitate different forms of learning, allowing students to engage in solo, collaborative and social learning activities outside the classroom.
The East and West lobbies have undergone further upgrades incorporating new graphics reflecting the Business School and UNSW branding.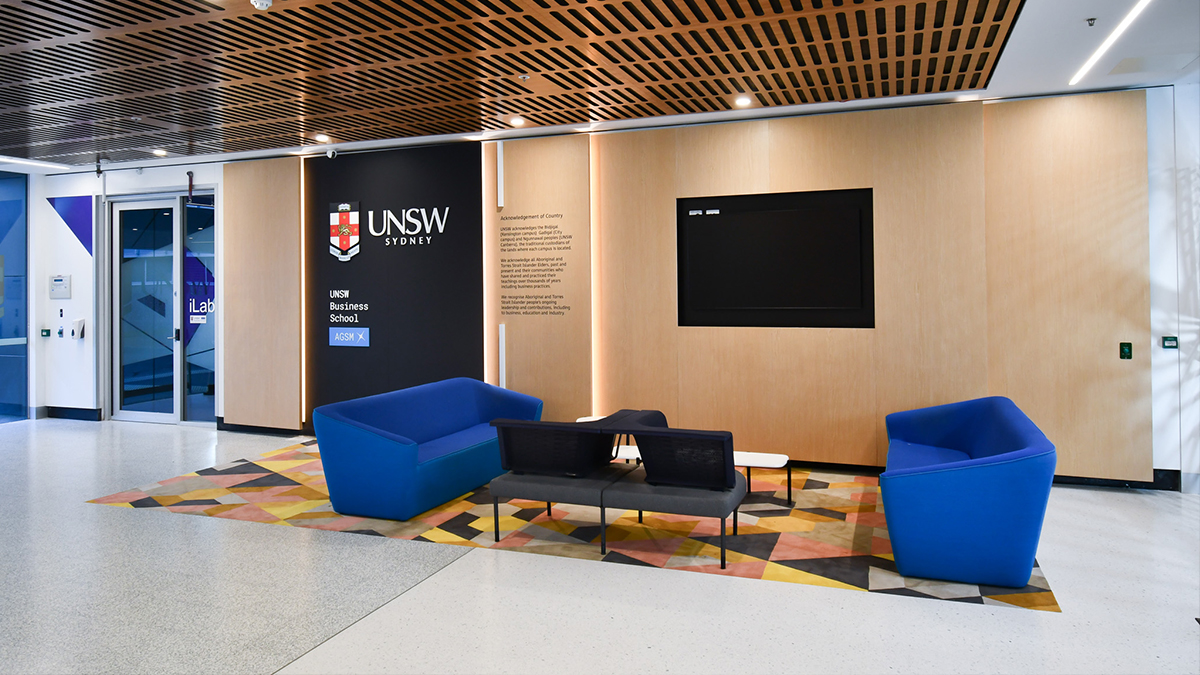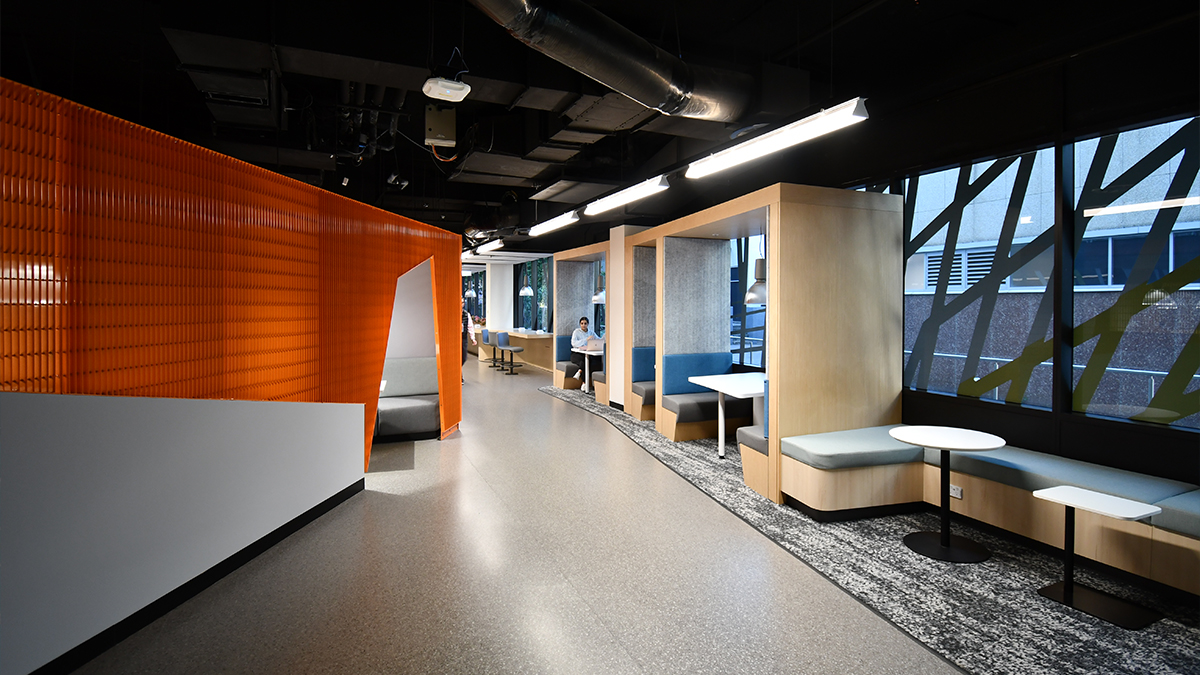 These improvements are part of a broader effort by the University to enhance the campus experience for both students and staff. Other recent improvements include the H22 Willis Annexe Civil Engineering Workshop Fitout, E4 Square House Digital Fabrication Lab, H13 Red Centre Computational Labs Fitout, David Philip Hockey Pitch Resurfacing, and the rollout of new external signage across the entire Kensington Campus.
Comments