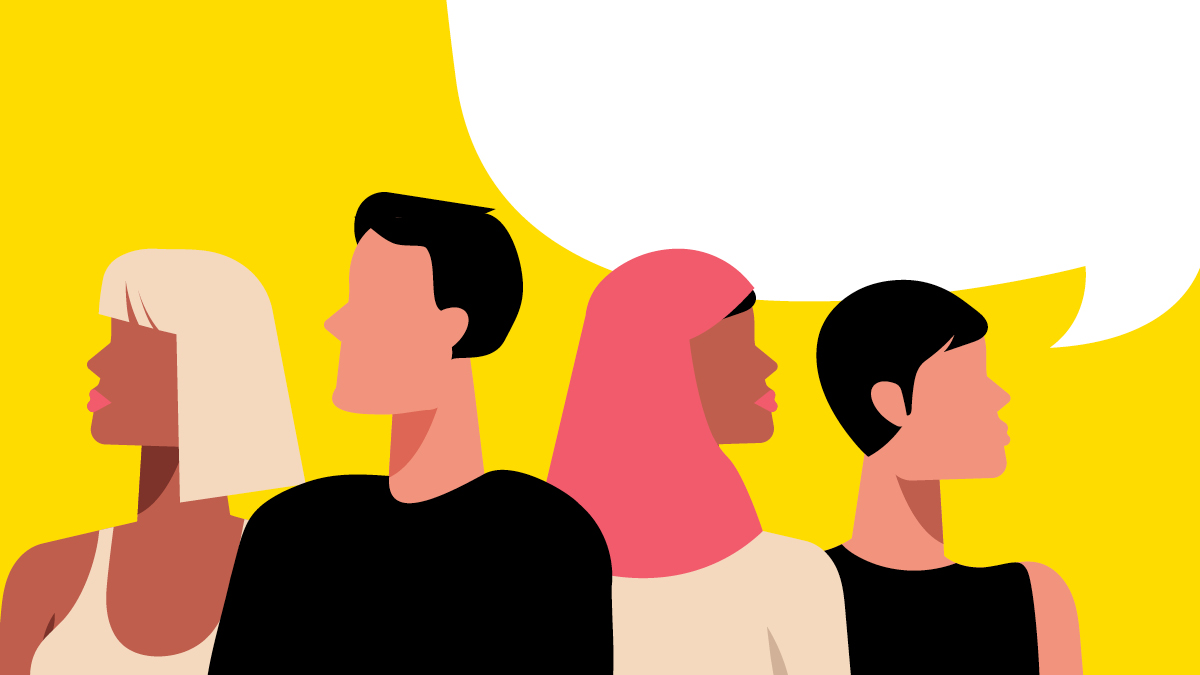 The UNSW Gendered Violence Steering Committee summarises key achievements and plans for 2023.
---
Content warning: Conversations about gendered violence can be challenging, but you don't need to face it alone. Find the support you need with someone who is trained to help, through free and confidential support services and 1800RESPECT (1800 737 732).   
---
Each of us has a responsibility to make UNSW a safe and welcoming place for all students, staff and visitors. Preventing and responding to gendered violence is an issue the UNSW Gendered Violence Steering Committee is championing, and they are expecting every member of the UNSW community to do the same.
What is gendered violence?
Gendered violence is defined as any harmful behaviour used against a person because of their actual or perceived sex, gender, sexual orientation and/or gender identity. Gendered violence is a broad term that includes sexual harassment, sexual assault, domestic violence, intimate partner violence, sexual violence and gendered harassment. Many of you may have also heard the terms 'dating violence', 'online abuse' and 'image-based abuse' which are also forms of gendered violence.
There is no place at UNSW for behaviour that may be considered to be gendered violence. The Co-chairs of the UNSW Gendered Violence Steering Committee has provided an update below on the important work currently underway and planned during 2023.
The Committee is working towards a whole-of-university, trauma-informed approach where structures are in place to ensure a safe learning and work environment. It is UNSW's role to ensure that those who seek support can continue in their studies, stay employed, have access to all relevant information and be supported.
There is no quick or easy fix to reduce gendered violence. It requires significant systemic and social change. As a university, it is our role to help our students and staff be their best. We all play a role in contributing to a better society.
Key achievements at UNSW to date:
Website: We've created one central UNSW website hosting all information related to gendered violence prevention and response. This information will be reviewed regularly to ensure information remains relevant. Visit the Gendered Violence website.
A mandatory student e-Learning module: The Preventing gendered violence at UNSW module has been released for commencing coursework students in Term 1, with a module for staff (academics and professional) to be launched later this year.
Awareness campaign: Posters across campus feature information defining gendered violence, where to make a report if someone is affected by gendered violence, and what support is available.
You can find out what else has been delivered so far and what's ahead in 2023 on the Gendered Violence Steer Co website.
Familiarise yourself with members of the Committee. There are many ways to get involved in this work and you can express your interest by emailing: gvprevention@unsw.edu.au.
Help is available – you can speak up
Help is available if you, or someone you know, is affected by gendered violence. Students and staff can make a report and access support following an incident through the Gendered Violence Portal. Anonymous reports can be made.
Comments