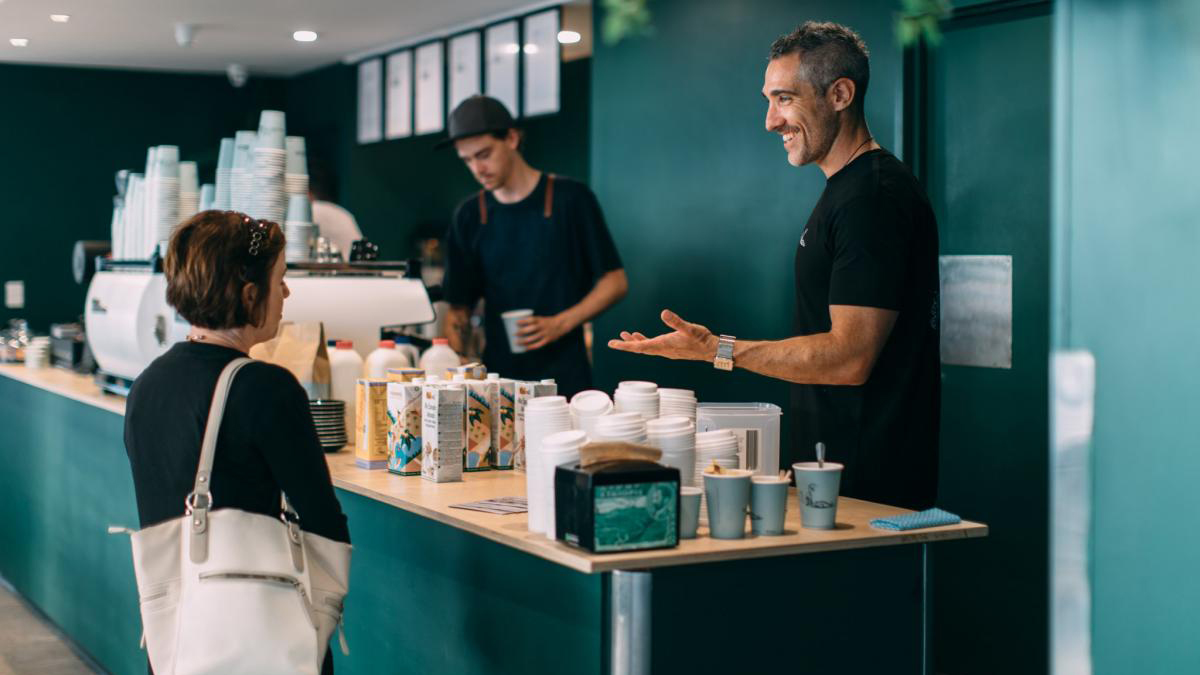 The Division of Planning & Assurance launches a coffee lottery to foster collegiality.
At the beginning of 2023, the Division of Planning & Assurance introduced a new initiative to further build their community – a coffee lottery.
Through the coffee lottery staff are randomly matched for monthly coffee meetings with people across the Division, including the Division's partners from Human Resources, Estate Management, Finance and project teams. The pairs are randomly generated and it's up to the individuals to arrange a mutually convenient time to meet up for a drink of their choice.
Lucy Butterworth from the Office of Planning & Assurance came up with the idea, in an effort to build community across the Division.
"One of our key areas of action, which came from the Division's engagement survey last year, was to build the divisional community. As a result, we have introduced a few different activities including volunteering events, 'a day in the life of' program and the coffee lottery.
"Joining UNSW last year and with the Division rapidly expanding, I thought the coffee lottery could be a great opportunity for staff, including me, to find out more about what other people and business units do within our Division," said Ms. Butterworth.
Based on feedback, the coffee lottery is proving a success. 
"I found the coffee lottery to be a wonderful opportunity and an enjoyable way to meet new people, learn more about them and their role within our Division. You never know when you may need their assistance and this is where you gain more knowledge," said Peter Synnott, Conduct and Integrity Office.
"It was so good to learn what someone else does in another business unit and also talk about activities outside of work. We both agreed that we would meet again for a coffee, so it's nice to see that real connections can be formed out of this initiative," said Marlon Cabrera, Office of Planning & Assurance. 
"I love the idea of the coffee lottery as it encourages connection with those we may not normally have day-to-day interactions with. Being paired up with Theresa in the Safety Team was a serendipitous match, given her background and my work on the SpeakUp project. We also discovered there were some similarities in our personal lives and really connected over that. We've already got our next coffee date in the diary," said Jodi O'Callaghan, Conduct & Integrity Office.
If you would like to find out more on the coffee lottery, please email pandaoffice@unsw.edu.au.
Comments