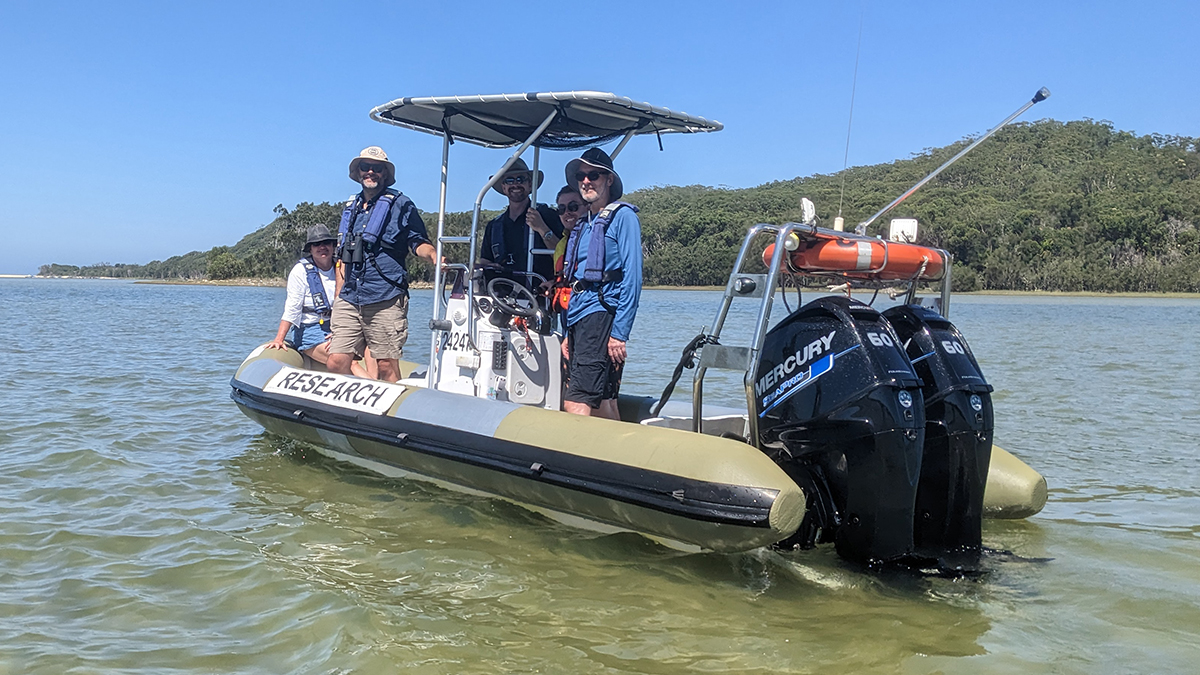 Dear colleagues
If you have not yet done the Insight staff survey, there is still time to complete it. Taking part in this confidential survey is an important way to build our positive UNSW community. Sharing your experiences of working at UNSW, including what we are doing well and what we can do better, is critical to how we move forward. And I know, coming out of the UNSW Leadership Forum last week, with approximately 200 of UNSW's leaders in the room, that we are all committed to acting on the insights we gain.
The first stage of the survey, for UNSW continuing and fixed-term staff, closes on Sunday 16 April. UNSW staff who are employed on a casual basis will be invited to take part in the next stage. Your participation will help us make UNSW an even better place to work and learn, and I am committed to taking action based on your responses.
In the field – my trip to Smiths Lake
A highlight of my role is meeting with colleagues from across the University who are experts in their fields, and hearing about the incredible work they are doing in pursuit of UNSW's mission to make our world a better place.
I recently had the pleasure of travelling to Smiths Lake Field Station where I met with the wonderful team led by Professor Iain Suthers. The station, in the Myall Lakes National Park 100km north of Newcastle, is used by the School of Biological, Earth and Environmental Sciences, or BEES as it is affectionately known, as a research and teaching zone, where students study coastal and marine ecosystems. Interestingly, my mother did a similar field trip when she was a biology undergrad at UNSW and had very fond memories of Smiths Lake. There are more microscopes and fewer canvas tents than when she was there, but largely the site, the knowledge generation, the intent and the enjoyment of students remain the same.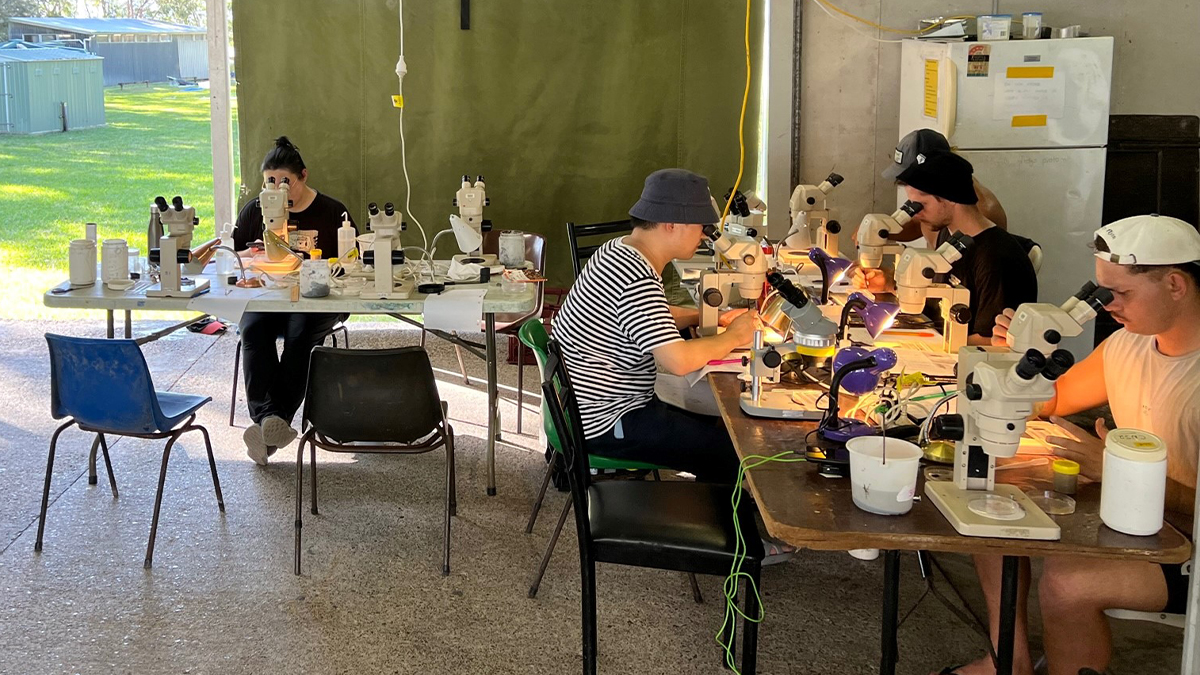 Sources of pride at our schools
On Friday, I had the opportunity to meet with colleagues at the UNSW Canberra campus and hear about the priorities and achievements in their respective schools. I have now met with almost all of our 44 schools and am most appreciative of the time everyone has taken to share their school's highlights, issues and opportunities. Some common themes have emerged during these visits, and I am pleased to share that UNSW's positive impact on society has been a resounding source of pride in all schools.
Staff celebration
Another highlight of my last week was attending a celebration of our staff with careers at UNSW spanning 10 to 20 years. As I have said previously, people are what make our University a wonderful place to work and study. We are fortunate to have more than 1300 staff who have been with UNSW for between 10 and 20 years – that's an astounding 18,000+ years of experience between them! Congratulations and thank you for your many years of dedication and commitment to our university community.
UNSW Gendered Violence Strategy update
On Thursday, you received an email from Professor Emma Sparks, Rector, UNSW Canberra, Associate Professor Bruce Watson, Acting DVC Equity Diversity and Inclusion, and me, about the UNSW Gendered Violence Strategy and Action Plan 2022-2025. As Co-chairs of the UNSW Gendered Violence Steering Committee, we sent the email to all UNSW students and staff to provide an update on the important work currently underway and planned during 2023. Reducing gendered violence requires significant systemic and social change. You can read about our work to date.
As you know, the safety and wellbeing of everyone in our University community is an absolute priority for me. We have the responsibility to make our campuses safe and welcoming places for all our students, staff and visitors. Behaviour that amounts to gendered violence, including sexual harassment and sexual assault, has no place at UNSW.
Gateway Equity target
Last year we launched an ambitious target to ensure access and success at UNSW for more students from historically underrepresented backgrounds in higher education. The new Gateway Equity target seeks to transform our undergraduate community so that 25 per cent of commencing domestic undergraduate students are from low-socioeconomic, regional, remote or Indigenous backgrounds and/or Gateway schools over five years. ­­The critical part of this target is that all those students will continue to have exactly the same high retention and success rates enjoyed by all UNSW students and that all our students graduate with the same nation-leading employability rate.
This significant diversification of the undergraduate cohort will powerfully enrich teaching, learning, research and the student experience. I encourage everyone to familiarise themselves with the Gateway Equity target and how we plan to achieve both the intake and success components over the next five years via this short video.
There's plenty more Inside UNSW…
I will finish by sharing a terrific new initiative from the Division of Planning & Assurance to build collegiality across the Division – the coffee lottery matches staff randomly for monthly coffee meetings. It's a great way to meet new colleagues, make connections and find out more about how different areas of the University operate. I'm not going to put a bet on it, but I'm willing to say this lottery sounds like a win-win.
Best regards,
Attila
Professor Attila Brungs
Vice-Chancellor and President
Comments