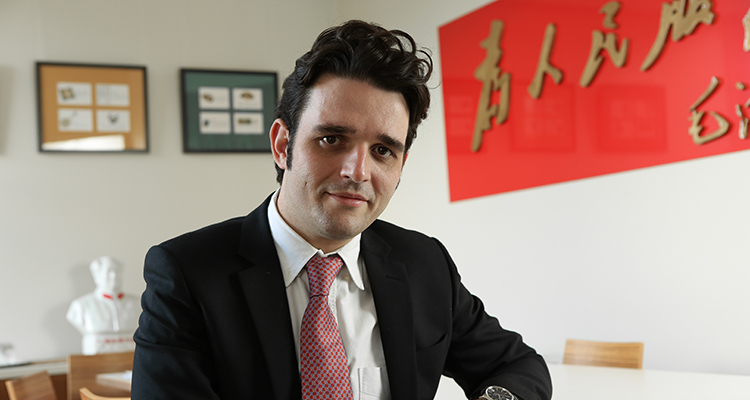 Mai-Lynda Allen, Sarita Walpola and Sarah Lightfoot join new CEO Laurie Pearcey on UNSW Global's leadership team.
Laurie Pearcey commenced as Chief Executive Officer of UNSW Global Pty Ltd on 1 July. Mr Pearcey will retain his Pro Vice-Chancellor (International) responsibilities at UNSW Sydney. 
As CEO, his priorities include expanding UNSW's transnational education activity globally, building transformative academic and commercial partnerships internationally, and continuing UNSW Global's reputation as a leader of high-quality pathway programs by providing a world-class student experience.  
UNSW Global is an internationally leading provider of university pathways, including Foundation Studies, Diplomas and Academic English with over 5000 students in Sydney. It operates an extensive network of transnational education programs across Indonesia and China. UNSW Global is a wholly owned non-profit subsidiary of UNSW Sydney governed by a Board of Directors, and forms part of the extended Division of External Relations.  
Mr Pearcey has appointed three new members to the Executive Team. Mai-Lynda Allen will be joining as Head of Strategic Initiatives, Sarita Walpola will commence as Head of Legal & Compliance and Sarah Lightfoot as Chief Business Development Officer. 
Ms Allen returns to the UNSW community after nearly two years where she most recently served as Unit Manager Education Services at UTS Insearch. At UNSW she worked in a variety of roles, including the Graduations Office and as General Manager of UNSW International. Ms Allen will be responsible for the integration of Global's strategic planning with the UNSW S25+ team, business transition, the executive office and the alignment of business development across major projects.  
Sarita Walpola is known to the UNSW Global community, having worked as Legal Counsel in the Legal & Compliance Team since 2017. Ms Walpola was a valuable member of the team and has recently been UNSW Global's Acting Legal Manager, providing support during the transition period. Ms Walpola forms part of the extended UNSW Legal Office and Compliance office and has a hard reporting line to Elizabeth Grinston, General Legal Counsel.  
 Sarah Lightfoot's appointment as Chief Business Development Officer will focus on providing leadership to UNSW Global's combined pathways and full degree international student recruitment business.  
Mr Pearcey and the three new appointments join Marc Weedon-Newstead, Group Executive for the education portfolio; Judith Yang, Head of Finance & Facilities; Glenn Jacob, Head of People & Organisational Development; and Simon Paine, Head of IT. 
"The newly formed Executive Team provides a balance of new skills coupled with outstanding corporate knowledge and expertise at UNSW Global," said Mr Pearcey. "This will serve it well as it aligns with 2025 Strategy+ and embarks on strategic planning to guide its continued success over the next five years. These appointments provide the organisation with unprecedented gender balance and diversity." 
Comments