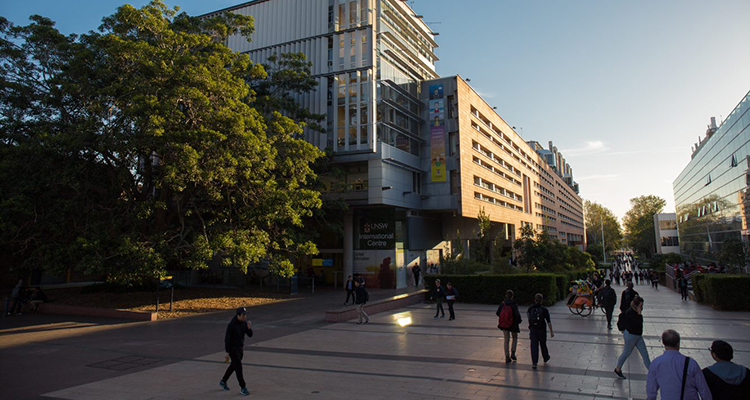 UNSW congratulates three professors on their distinguished careers and their appointments to Emeritus Professor.
UNSW is delighted to announce that Professor Brendan Edgeworth, Professor Peter Saunders and Professor John Arnold have had the title of Emeritus Professor conferred upon them on their retirements from UNSW.
Professor Brendan Edgeworth has been a member of the academic staff at UNSW Law since 1989. During this time, he has served as Director of Teaching, Associate Dean (Undergraduate), Head of School and Director of Postgraduate Studies. Over the last 30 years, he has also held visitorships and teaching positions at universities in Ireland, England, Spain and South Africa. Professor Edgeworth has authored several books on subjects including law and social change, property law, native title, and law and poverty. His research is also directed to law reform in the areas of housing law and land law. In 2015, he received the Vice-Chancellor's Award for Teaching Excellence (Postgraduate Research Supervision).
Professor Peter Saunders was the Director of the Social Policy Research Centre (SPRC) at UNSW from February 1987 until July 2007, and now holds a Research Chair in Social Policy within the Centre. His research interests include poverty and income distribution, household needs and living standards, social security reform, comparative social policy and ageing and social protection in China. He was elected a Fellow of the Academy of the Social Sciences in Australia in 1995, and has worked as a consultant for the Australian Institute of Health and Welfare, the OECD, the IMF, the Asian Development Bank, the International Social Security Association, and the Royal Commission on Social Policy in New Zealand.
He was appointed a Sciential Professor by UNSW in 2006, in recognition of his research contribution and eminence. He is currently the President of the Foundation for International Studies on Social Security (FISS) and in 2009 was elected the first President of the Australian Social Policy Association.
Professor John Arnold joined the staff of UNSW as a Teaching Fellow in the Faculty of Military Studies at the Royal Military College, Duntroon in the Department of Electrical Engineering. As part of this appointment, he began study towards a Doctor of Philosophy degree in the area of image and video compression which he completed in 1983. He was promoted to Senior Lecturer in 1988 and to Associate Professor in 1995. In 1997, he was appointed as Professor of Electrical Engineering and became Head of the School of Electrical Engineering in 1998. Following the major restructure at UNSW@ADFA in 2003, he became Head of the new School of Information Technology and Electrical Engineering, a position that he held through to his appointment as Deputy Rector in September 2006.
Professor Arnold's research interests have remained in the area of image and video compression and his research group has been a major player in the development of the international standards by the Moving Picture Experts Group (MPEG). MPEG is responsible for the technical standards behind digital television as well as the MP3 standard used in portable music players. Professor Arnold's teaching concentrated on digital systems, communications and video compression in recent years although he has taught over a wide range of topics during his career. He has also presented numerous short courses on digital television technology primarily to technical staff from the television industry.
UNSW sends its best wishes to Professor Edgeworth, Professor Saunders and Professor Arnold on their retirements, and congratulates them on their distinguished careers at the University.
Comments