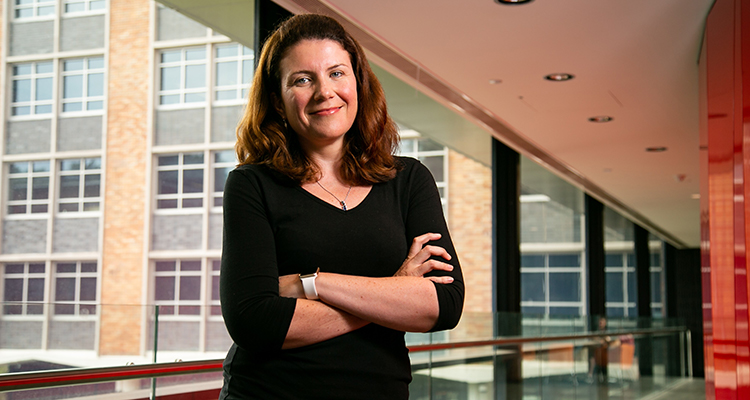 Put forward an expression of interest to join the Athena SWAN Self-Assessment Team.  
Are you interested in helping drive gender equity at UNSW?  If you are then put forward an expression of interest to join UNSW's Athena SWAN Self-Assessment Team (SAT).  
UNSW won a Bronze Athena SWAN Award in late 2018 and now the SAT is focused on implementing a wide range of actions to improve gender equity outcomes at the University. Led by Associate Professor Lucy Marshall, the SAT is undergoing a refresh and seeking 15 new members – academics and professional staff (to join the existing team of 15 SAT members) to help drive gender equity initiatives across UNSW.   
What does the SAT do? 
The SAT is a conduit for identifying issues and proposing strategies and actions to enhance gender equity, particularly in STEMM and also more broadly across the University.  
The work of Athena SWAN does not rest with the SAT alone as they rely on support, and knowledge from senior executives, departmental leaders and staff throughout the institution. The SAT meets formally six times a year and while it is difficult to define a specific workload commitment, SAT members typically need to commit to join for two years and spend two to four hours per week on SAT-related activities. Supervisors need to approve involvement of SAT members in the program so their commitment can be taken into consideration in workload allocation. 
"Working closely with SAT members from all areas of UNSW is a great experience.  It is incredibly rewarding to be working to further equity practices at UNSW. I am really excited to be working closely with the fabulous students and staff we currently have on the Athena SWAN Self-Assessment Team and look forward to an injection of new ideas with additional members coming on board," said Associate Professor Marshall. 
Expressions of Interest are now open and close on 26 July. Click here to complete the EOI form. 
Comments