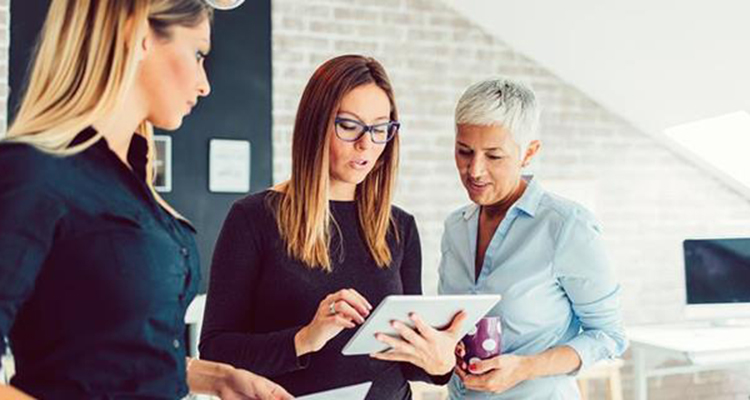 AGSM @ UNSW Business School announces a revitalised Career Comeback Sponsorship program created to address the barriers faced by professionals returning from a career break.  
Applications are now open, to both women and men, for up to 30 AGSM Career Comeback Sponsorships. These will be awarded to successful applicants seeking to accelerate their leadership, business, commercial, and strategy development after a period out of the workforce. 
The AGSM 2019 Career Comeback program is primarily designed to close the gender gap in Australian leadership. Successful sponsorship recipients will attend a newly designed three-day AGSM short course (valued at over $5,500) that will run from 21 August to 23 August in the UNSW Business School's Sydney CBD campus.  
They will also have access to an exclusive Career Comeback Network, a professional community offering AGSM content, development opportunities, networking events, and career consultation and advice. Successful candidates from interstate will be provided with up to three nights' accommodation in Sydney. 
"The AGSM Career Comeback Sponsorships enable people to harness their ambitions and achieve their goals by building not only the capability, but the confidence and connections required to succeed in a post-break leadership career," said Dr Michele Roberts, AGSM Academic Director.  
"There is a real need to address the barriers that are preventing women who have taken time out from a career from achieving their professional goals. The Women's Agenda 2019 Ambition Report confirms women do not lack ambition – 30% of respondents said they want to earn money and 30% said they wanted to be promoted – but many who have taken career breaks are not optimistic about their current career options," Dr Roberts said. 
"We have designed a program that will prepare and support you to realise your full potential in this next phase," said Dr Roberts.  "Whether it is returning to a previous role, venturing into a new one, or starting your own business. We know women don't lack ambition, and equipped with the right professional development, tools and resources, they can return to a fulfilling career." 
To apply for an AGSM 2019 Career Comeback Sponsorship, click here. 
Applications close at 11 am on Monday, 15 July 2019. 
More information, eligibility criteria and how to apply details can be found here. 
Comments