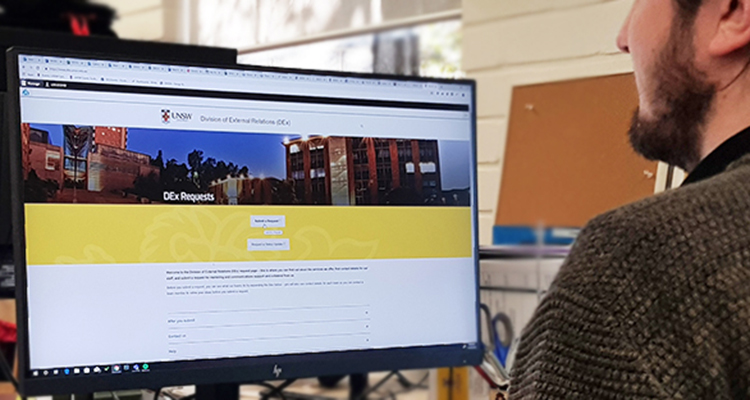 Following feedback from users, the Division of External Relations has made changes to its request form to improve the customer experience.
The Division of External Relations (DEx) is pleased to announce the new request form is now live on the refreshed DEx request landing page.
"We are very excited about the changes that have been implemented, and hope they make the experience of submitting requests simpler and more efficient for staff," said Norma Abeyasekera, Director Operations.
"In addition to a simplified request form, users will now receive automated email updates as the requests move through our processes. This will keep staff informed of the status of their project."
Users are encouraged to continue to submit requests via www.dex.unsw.edu.au/requests. If you have any questions about the new form, please contact your DEx Business Partner or Senior Marketing Officer.
Comments