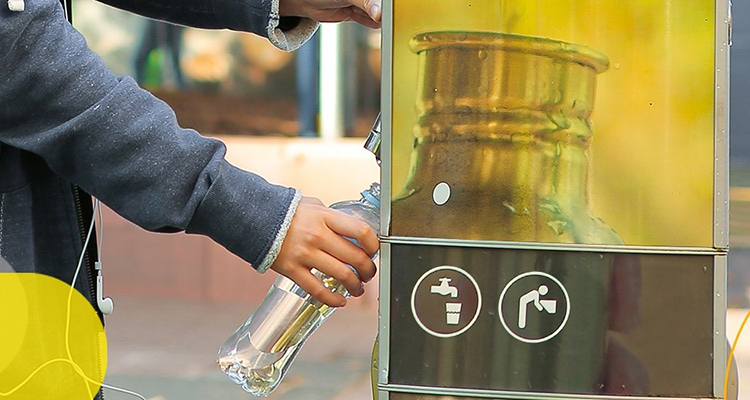 This July, join the Plastic Free July movement and choose to refuse single-use plastics. 
UNSW is partnering with Plastic Free July, joining a global movement that helps millions of people be part of the solution to plastic pollution. When you choose to refuse single-use plastics, you join over 120 million people across 177 countries who have committed to reducing plastic waste, creating cleaner campuses, streets, oceans and community spaces. 
This aligns with the goals set in UNSW's Environmental Sustainability Plan 2019-21, which commits to reducing general waste by 10% and to closing the loop by minimising waste, improving resource efficiency and managing waste responsibly. 
UNSW introduced a ban on the supply of single-use plastic bags and straws for all retail leases effective from 1 January 20191. A plastic bag is provided only if it is biodegradable or designed for multiple use, and the retailer charges a fee for the bag (like they do at many supermarkets). 
Arifa Sarfraz, Manager, UNSW Sustainability, says, "UNSW has a great track record with Plastic Free July. It's a great movement which we are proud to be a part of, and it's seen some fantastic results in the past. 
"Last year, Penny Lane saw sales of coffees in reusable cups increase by 33% during Plastic Free July. Even your smallest actions can bring about real change with lasting environmental benefits," Ms Sarfaz said.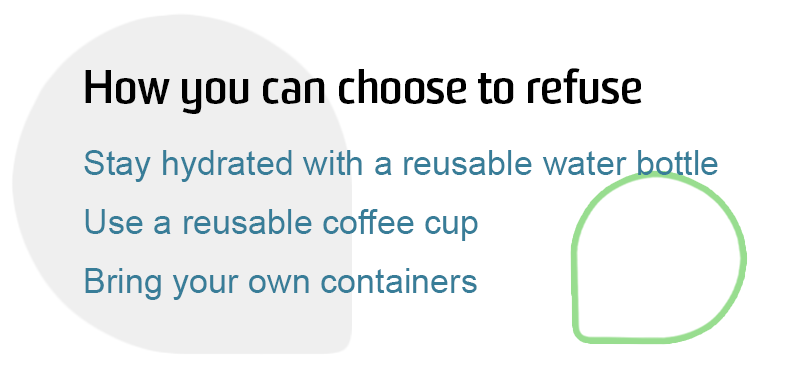 Three things you can do for Plastic Free July: 
1. Stay hydrated with a reusable water bottle.  
You can use 12 outdoor water bubblers on campus to help you stay hydrated every day. Bring your own reusable bottle and access multiple free refills around the campus. Refills are free. This helpful map can show you where they are.  
2. Use a reusable coffee cup 
Pick out a keep cup to use this July and bring it along to your favourite café. Many types of cups are sold at some cafes, stationary shops, supermarkets, charity events, department stores and online.  
Most cafes on campus will give you a discount for bringing your own cup. Consider that if you save 20 to 50 cents on your daily takeaway, you could save up to $5 a week (that's a free coffee!) Find a café with a disposable cup discount here.  
3. Bring your own containers  
Do you find yourself buying takeaway lunches from the food courts? Consider bringing your own bowl or plate which the vendors can use to serve your food. 
You can explore the new UNSW Sustainability website to view the Environmental Sustainability Plan and find more information about Sustainability on campus. 
Don't forget to enter the #DitchtheDisposableUNSW Instagram contest on @unswfoodandretail ! To enter, simply share an image on Instagram that shows how you are sustainable on campus. This could include purchasing coffee with a reusable coffee cup or refusing plastic cutlery and bowls because you brought your own. 
Comments