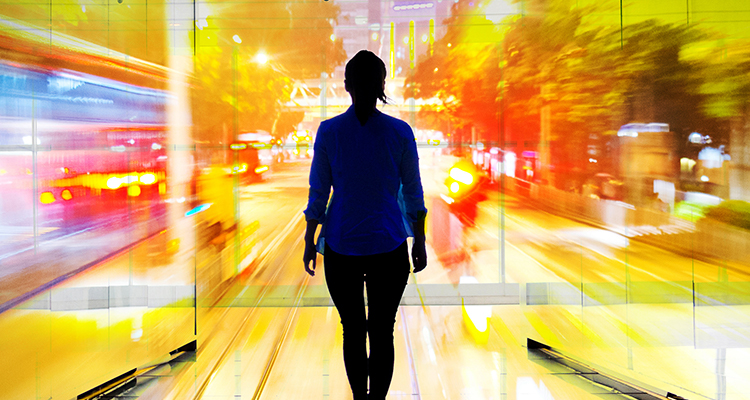 Collaborating with external partners can boost the influence of your research.
The first in a series of Knowledge Exchange research showcases takes place on Thursday 29 August, titled 'The Value of Trust: Building Integrity within Business and Society'.
The event, developed by the UNSW Knowledge Exchange team within the Division of Enterprise, aims to unite external partners and UNSW experts. It will showcase UNSW capabilities with the aim of generating strategic relationships which can be harnessed to disseminate and translate knowledge and create greater social, economic and cultural impact. 
Partners from industry, government and the community will enjoy the panel of thought leaders, who will discuss the future for organisations rebuilding trust in the wake of the recent Royal Commissions.
The panel includes:
Dr Simon Longstaff AO, Executive Director, The Ethics Centre

Professor Dimity Kingsford Smith, MinterEllison Chair in Risk and Regulation, UNSW

Professor Kristy Muir, CEO, Centre for Social Impact

Mark Adams, Senior Executive Leader - Strategic Intelligence, ASIC
A selection of UNSW's academics will showcase their expertise and provide insight into future thinking and practice in institutional governance, accountability and regulation in Australia and beyond. 
This event will be particularly beneficial for professionals in the banking, finance, legal, management, regulatory, social impact and related industries as well as government and NGOs working in this space. Could your external partners benefit from attending? Please feel free to share the link below and help establish UNSW as thought leaders in this area.
Where: UNSW Sydney CBD Campus, 1 O'Connell St, Sydney
When: 4:00pm – 7:00pm, Thursday 29 August 2019
Cost: FREE
Get your ticket here.
Comments