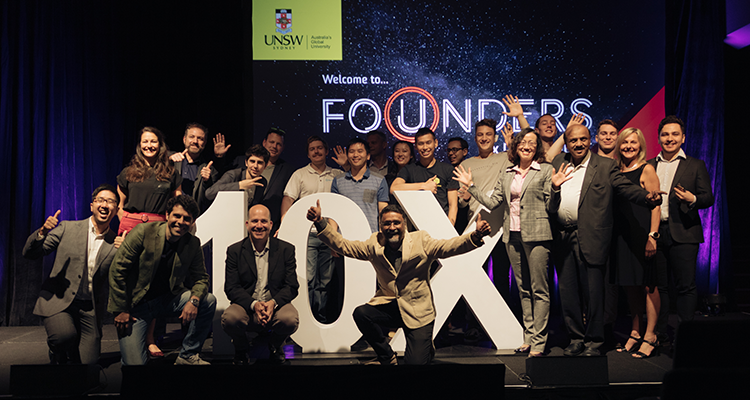 Join UNSW Founders to celebrate the exceptional startups currently participating in the 10x and Health 10x flagship accelerator programs. 
Held at 5pm on 28 October and 4 November respectively, UNSW Founders' 10x and Health 10x Demo Nights will showcase the latest cohort of UNSW startup teams and their innovative ventures.
Delivered digitally, with live networking available at the end of the formalities, the UNSW Founders 10x Accelerator Demo Night will feature presentations from the following industry-agnostic startups:
Health 10x, designed and delivered in partnership with The George Institute for Global Health, will culminate in a Demo Night featuring startups with the potential to improve healthcare in emerging markets and for underserved populations. This year's line-up includes:
Docterio: A platform to digitise healthcare in Bangladesh by providing seamless appointment booking and video consultation services.  
Walking Tall Health: A vision and technology to help millions of people with motor impairment to walk.  
MUVi: A mobile device to detect and eliminate germs and improve responses to infectious diseases management.  
23Strands: Unlocks the power of DNA to provide insights into individuals best suited medication and future risk of disease. 
4Eyes: A kit that enables an untrained person to test for and dispense prescription spectacles to correct refractive error, the leading cause of blindness in the developing world. 
RSVP for both events today at 10x Demo Night and H10x Demo Night.
Comments