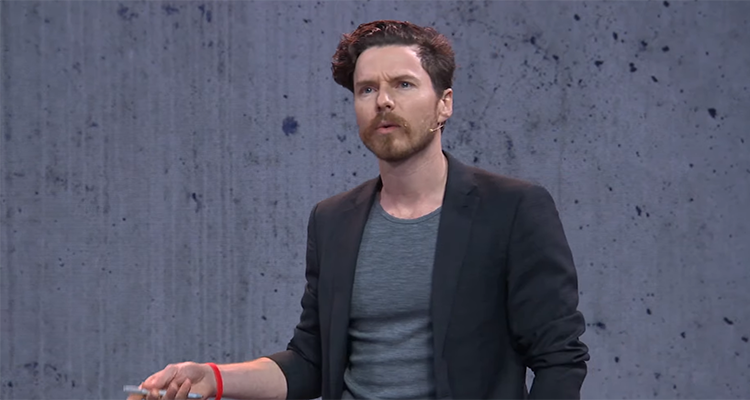 David Kellerman has become Microsoft's gold standard for integration of Office 365 in the classroom and presented to 25,000 people last month at Microsoft Inspire.
"How do you get 500 students to work together as a single team, as a learning community, whether they're on campus or off campus?" Dr David Kellerman asked the 25,000-strong crowd at July's Microsoft Inspire event in Las Vegas, USA.
Beginning with a pilot class of 37 students in 2017, Dr Kellerman found there was 900% increase in student engagement after the first three weeks of term using Microsoft Teams than in any other class he'd taught before. The digitally savvy students of today had no issues picking up the new platform and he noticed a dramatic shift in interaction thanks to the accessibility and real-time updates.
"Students were writing questions and getting notifications coming through instant messaging on their phones, and they were replying to each other. It wasn't just us helping the students, but students were helping each other," he told Inside UNSW.
But it's not just communication at the fore in Dr Kellerman's classes. The integration of video streaming, a digital class notebook, Power BI analytics dashboards and artificial intelligence all contribute to a world-class experience that has been built on each term.
Microsoft became aware of Dr Kellerman's innovative teaching methods and were impressed by his use of the full Office 365 suite and the scale at which he was using Teams.
"The general manager of Teams at Microsoft Global happened to be coming to visit Australia and had a meeting at UNSW. He saw what we were doing and said 'this is crazy!' They see what we're doing at UNSW as being global leaders in this space, and they see how big higher education is, and they've been great collaborators and enablers," he said.
Following that meeting at UNSW, Microsoft invited Dr Kellerman to speak at South by South West in 2018 and filmed a two-minute case study. This year, he was invited to speak at Microsoft Inspire, its largest annual international partner-to-partner networking event.
"We built a learning community with 500 students working together and by doing that we managed to achieve a satisfaction ratio of 99%," he said at Inspire.
"That's because we're personalising the experience for every student. This thing, artificial intelligence, that we think of as being inhuman, is actually helping us achieve an incredibly humanistic goal of creating people together, personalising their experience and reaching out to those people in need."
"It's amazing to see what we can achieve with technology we have at our fingertips; inspiring and fostering meaningful engagement with our students," said Professor Mark Hoffman, Dean of UNSW Engineering.
"This is one of the many innovations taking place at UNSW Engineering, as we seek to provide a quality engineering education 'at scale'."
You can watch Dr Kellerman's inspiring talk in the video above.
Comments