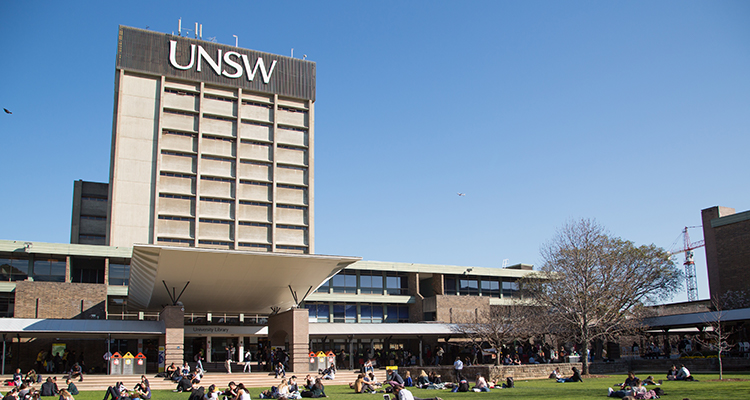 UNSW Sydney is ranked 94th in the 2019 Academic Ranking of World Universities.
UNSW Sydney has made it into the top 100 universities in ShanghaiRanking's 2019 Academic Ranking of World Universities (ARWU) for the first time, jumping eight places from 102nd to 94th.
UNSW is one of only two universities to make the leap into the top 100, along with Shanghai Jiao Tong University. It is the highest position UNSW has held since the ARWU rankings were first published in 2003.
UNSW President and Vice-Chancellor Professor Ian Jacobs welcomed the rankings rise, saying UNSW's high-quality research was acknowledged in the results.
"Academic excellence in research and education remains a top priority as we look to achieve our ambition to be among the world's top 50 universities by 2025," Professor Jacobs said.
"The ARWU ranking is the latest evidence of our progress. We have been able to invest strategic resources in our outstanding academic community and our success was demonstrated by the Excellence in Research in Australia report released earlier this year, which indicated we have more top ratings in broad fields of research than any other university in Australia."
Professor Jacobs pointed to UNSW's breakthrough research work in quantum computing, HIV prevention and photovoltaics.
UNSW benchmarks itself on three global league tables – the QS World University Rankings (43rd), ARWU (94th), and the Times Higher Education World University Rankings (to be released in September). Professor Jacobs was confident UNSW would continue its upward trajectory.
"In just two years we have risen 39 places in ARWU from 133rd to 94th," Professor Jacobs said. "We are seeing the benefits of the energy, expertise and hard work of our staff in delivering the challenging objectives we set out in the UNSW 2025 Strategy.
"I am optimistic this momentum will continue and will be reflected in the Times Higher Education ranking which will be released in September."
Australia has 23 universities listed among the top 500 universities in ARWU. Among Go8 universities, Monash University sees the largest annual rise, moving up 18 places from 91st to 73rd. American universities continue to dominate the league table with Harvard University topping the list for the 17th year.
The ARWU uses six indicators to rank world universities. These include the number of alumni and staff winning Nobel Prizes and Fields Medals, the number of highly cited researchers selected by Clarivate Analytics, the number of articles published in the journals Nature and Science, the number of articles indexed in Science Citation Index – Expanded and Social Sciences Citation Index, and per capita performance with respect to the size of an institution.
UNSW Deputy Vice-Chancellor (Research) Professor Nicholas Fisk noted the ARWU was heavily weighted to Nobel Prize and Fields Medals recipients. He argued the Alternative Ranking, which did not include the 30% score for awards, was a better indicator of UNSW's current performance.
"If we remove the Nobel Prize and Fields Medals weighting, UNSW is 50th globally – up 17 places from 2018 – an even more encouraging result," Professor Fisk said. "This follows on from the University's strong performance in this year's ARWU subject rankings, where we had 13 subjects ranked first in Australia."
Comments