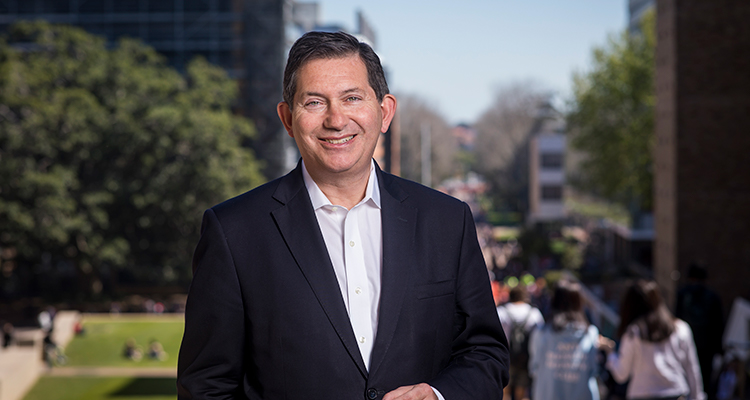 Last week we received the encouraging news that UNSW has risen to 94th in the ARWU Shanghai Ranking of World Universities, up from 102nd in 2018 and 133rd in 2017. The achievement sees us join six of our Go8 counterparts among the ranking's top 100 universities. Alongside Shanghai Jiao Tong University in China, UNSW was one of just two universities globally entering the top 100 for the first time. My thanks and congratulations to all staff who have worked hard to achieve success in AWRU, as well as the QS (where we rose to 43rd this year), and the ERA earlier this year. You can read more about this most recent achievement, including how the ARWU rankings are calculated, in this edition of Inside UNSW.
Nominations for this year's President's Awards will remain open until this Sunday. This is an opportunity for you to highlight outstanding people that you work with. You can nominate individuals or teams who are setting an example of embracing diversity, respecting others, collaborating well, or driving innovation. Your nominations will be welcomed.
Earlier this week we received the good news that two of the four projects nationally funded under the latest ARC Industrial Transformation Research Program Hub grant round are from UNSW. The projects have secured a combined $8.3 million from the ARC, matched by industry contributions. Professor Rebecca Guy from the Kirby Institute and UNSW Medicine will lead a hub which will develop an integrated diagnostic and pharmaceutical approach to antibiotic resistance, and Professor Veena Sahajwalla from UNSW's Centre for Sustainable Materials Research & Technology (SMaRT) will lead a hub working on small-scale processing of materials produced from battery and consumer wastes. We also heard recently that UNSW topped Australia in the latest CRC Projects round. The three industry-led projects involving UNSW researchers from Engineering and Science received a total of almost $9 million in grants, covering solar energy storage, quantum data protection, and non-toxic restorative dental materials.  Congratulations to Professor Joe Dong, Professor Kondo-Francois Aguey-Zinsou, Scientia Professor Rose Amal, Dr Ke Meng and Dr Ziyuan Tong, who will be involved in the solar energy project; Associate Professor Torsten Lehmann and Professor Andrew Dzurak, who will be involved in the quantum data project; and Professor Gangadhara Prusty, Professor Mark Hoffman and Professor Martina Stenzel, who will collaborate on the dental materials project. Well done, all.
In this edition of Inside UNSW you will see a call for applications for the Future Women Leaders Conference happening in Melbourne in November. The conference, co-presented by Melbourne University, Monash University and UNSW, will be co-chaired by our own Pro Vice-Chancellor Research, Professor Ana Deletic, and exists to support female academics in engineering, IT, and physical sciences. If you are an early-career female researcher in one of these areas, I encourage you to put in an application.
Well done to Dr Sophie Lewis, from UNSW Canberra, who has been named 2019 ACT Scientist of the Year by the ACT Government. Dr Lewis, who is a climate scientist specialising in weather extremes, is part of a team writing the latest Intergovernmental Panel on Climate Change (IPCC) report, and on winning the award spoke about the urgency of the climate crisis and the critical need for resilience planning. As well as her research contribution, she was also recognised for her work getting young Canberrans excited about science.
Associate Professor Justine Nolan, from UNSW Law, has been recently named Academic of the Year at the annual Lawyers Weekly Australian Law Awards. Justine was recognised for her skill and passion for teaching, and her achievement marks the extension of what is becoming somewhat of a trend for UNSW Law and the Australian Law Awards – it is the third year the recipient of the top award has been from UNSW. Congratulations to Associate Professor Nolan on this well-deserved accolade.
Two of our star medical researchers have been recognised in the 2019 NSW Young Tall Poppy Science Awards, which reward academics who are both outstanding researchers and outstanding science communicators. Well done to Dr Angelica Merlot from the Children's Cancer Institute, and Professor Rebecca Guy from the Kirby Institute, who were named in this year's list. You can read more about both Professor Guy and Dr Merlot's research here.
Our Dean of Art & Design, Professor Ross Harley, has recently been appointed as Chair of the new Create NSW Artform Advisory Board for Multi-arts & Festivals. Under Professor Harley's leadership, the board will guide arts and cultural funding and advise the NSW Minister for the Arts on cultural strategy. This is an important appointment and a testament to the profile and influence of UNSW Art & Design within the state's arts and cultural sphere.
The Scientia Building will be flood-lit purple in the week leading up to Wear It Purple Day next Friday, 30 August. The Day is an important moment in the UNSW calendar to celebrate our LGBTIQ+ community, and to speak out against all forms of stigma and discrimination. In this edition of Inside UNSW you can read some insights on inclusion and respect from Kirby Institute academic and our LGBTIQ+ Diversity Champion, Dr Bridget Haire, as well as learn the various ways your work area can get involved in Wear It Purple Day.
Best wishes,
Ian
Comments