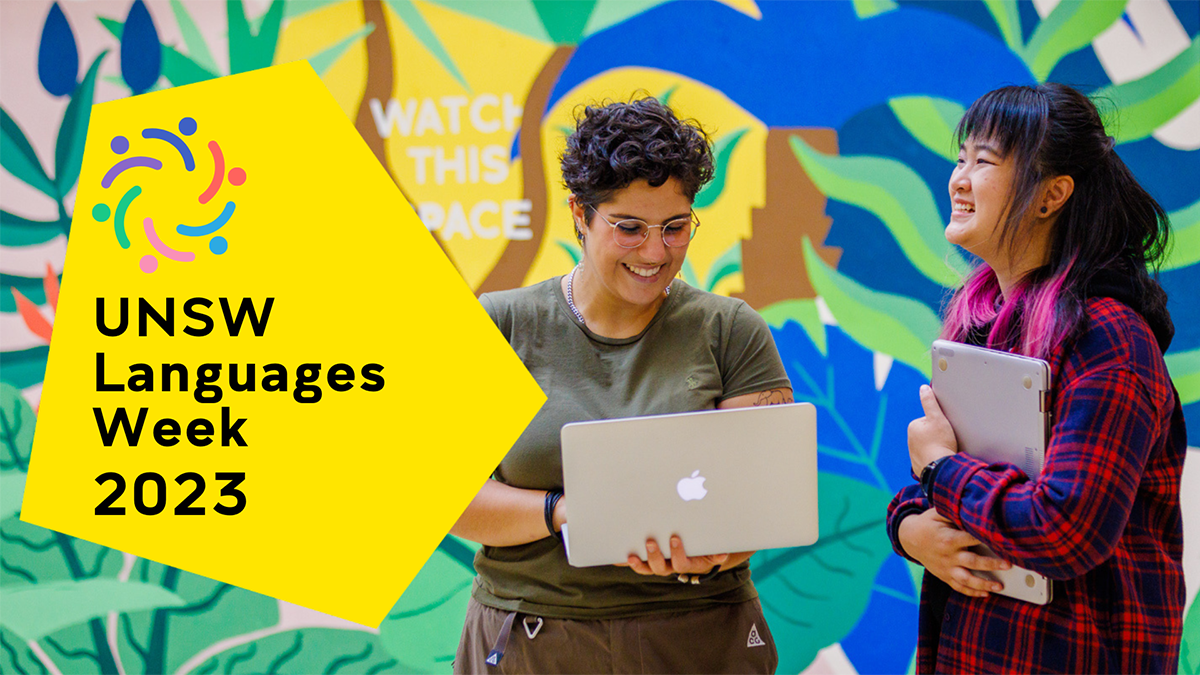 Join us for three days of events that celebrate the diverse languages we teach and speak in the School of Humanities and Languages.
You'll have the opportunity to explore unique cultural experiences, take a trial language lesson, try out a cooking class and enjoy a range of music, dance, film and VR activities. 
Highlights of this year's program include: 
Tuesday 3 October 
Welcome to Country and Smoking Ceremony, 11.45am, Library Lawn

Japanese Cosplay Parade, 1.30pm–3pm, entry of Morven Brown Building 

Languages Lounge – Careers in Languages and Linguistics, 5pm–6.30pm 
Chat with organisations, hear from UNSW alumni and find out more about opportunities in languages and linguistics across employment sectors. 
Wednesday 4 October 
Thursday 5 October 
Throughout Languages Week 
Live music: various times, Library Lawn 
Explore the full Languages Festival program and register to attend events. 
Look back at highlights from Languages Week 2022
Comments