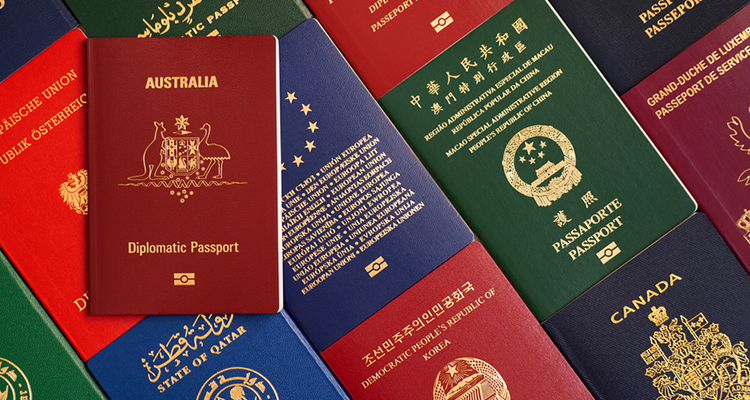 The tailored language and cultural program will prepare the Department of Foreign Affairs and Trade diplomats for overseas postings. 
UNSW has secured a multi-million-dollar, multiyear contract to provide high-quality and innovative language tuition services to the Department of Foreign Affairs and Trade (DFAT) to prepare diplomats for overseas postings.
DFAT is responsible for advancing the interests of Australia and Australians internationally, with the department's work carried out in various roles by officers in Australia and a network of overseas posts. These roles include foreign, trade and development policy; negotiating international agreements; delivering an international aid program and providing high-quality consular and passport services.
The response to the DFAT tender was a big undertaking from UNSW Canberra and UNSW Sydney, including a high level of involvement from Associate Professor Stephen Doherty and Professor Timothy O'Leary from UNSW Arts, Design & Architecture.
"This is a significant new collaboration between UNSW and DFAT bringing together a wealth of expertise from across UNSW Canberra and UNSW Sydney faculties," UNSW Canberra Dean and Rector, Professor Emma Sparks says.
"As a campus with a long history in Canberra, we are committed to providing education to the Australian Public Service. To be a significant part of this and seeing the faculties come together to achieve this tender, highlights the valuable relationship we have across the University."
Prof. Timothy O'Leary says providing high-quality language training to DFAT officers is a wonderful opportunity for the School of Humanities & Languages to have a real, long-lasting impact on Australia's capacity to prosper in an increasingly complex international environment.
"We look forward to providing this language training to DFAT officers in Canberra and also providing the opportunity for them to visit Sydney to pursue additional courses in linguistic and cultural diversity."
A/Prof. Stephen Doherty says language learning opens doors and builds relationships across the globe.
"This unique and significant high-profile collaboration opens our faculty's world-class educational offerings to current and future generations of DFAT diplomats, officials, and support staff – strengthening Australia's relationships across an increasingly multilingual and multicultural world and creating new opportunities for many years to come."
UNSW has offered potential pathways for diplomats to work towards a Diploma of Languages as part of the response to work with DFAT.
The University has long-standing, significant expertise in this space and has helped many successful alumni develop their language skills during their time at UNSW. This partnership also demonstrates the alignment of values between DFAT and UNSW.
Comments