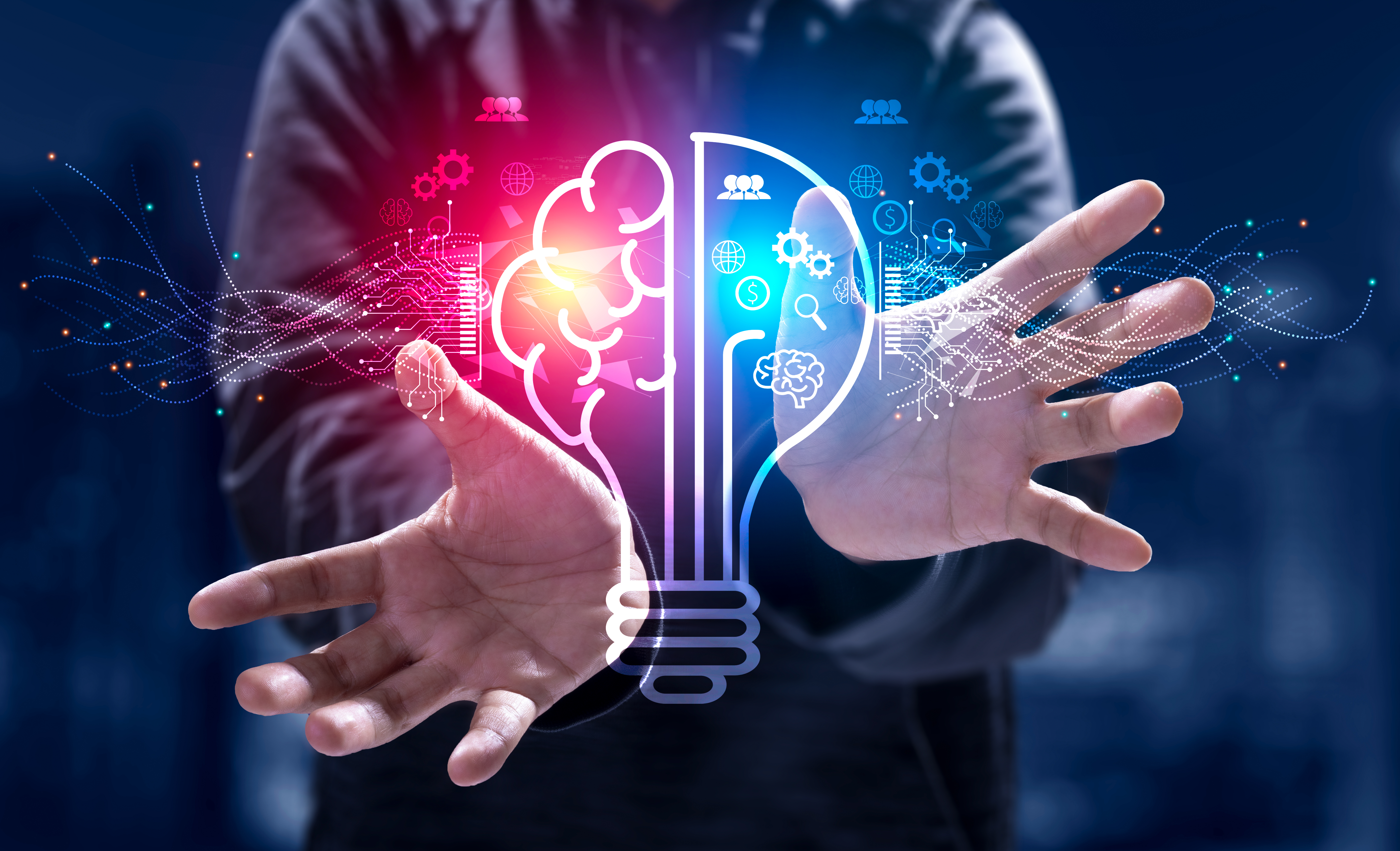 The annual list shines a spotlight on the achievements of entrepreneurs, founders, and change-makers who are driving innovation and pushing boundaries across the nation 
More than 20 UNSW staff and alumni have secured a spot on The Australian's annual Top 100 Innovators List, which highlights the achievements of innovators who are reshaping Australia's economy and leading it into the future. 
The 2023 list, which is edited by The Australian tech editor, David Swan, and curated by a world-class advisory panel, features innovations from AI-based drug-making and bionic voice boxes to virtual soccer leagues and orbital launch vehicles.  
"The list is by no means definitive – it's not supposed to be – and besides, there are far more than 100 innovators across the country. But it is a snapshot of some of the most wild, provocative, ambitious things happening right now across our labs, offices and classrooms, and the people bold enough to try them," Mr Swan said. 
David Burt, Director of Entrepreneurship at UNSW, who is among the UNSW honourees in the Education and Talent sector for his mission to turn UNSW into Australia's most entrepreneurial university, said the list showcases UNSW's unique culture of innovation.  
"This recognition in the Top 100 reflects the outstanding work being done by the team at UNSW Founders where we lead the way on how to increase the formation and success rates of new Australian ventures," Mr Burt said. "Seeing so many other UNSW people included in this Top 100 list is great evidence of the focus and investment that UNSW is making into being Australia's most entrepreneurial university." 
UNSW alumni also appeared prominently in the special section with Tesla CEO Robyn Denholm gracing the cover of the magazine in which she talks about her boss, Elon Musk and her willingness to take risks. Meanwhile, a feature article on Atlassian co-founders Scott Farquhar and Mike Cannon-Brooks delves into the rise of generative AI.  
Last year, more than one-quarter of the Australian's Innovators List had a UNSW connection. The 2023 recognition comes on the heels of UNSW Sydney placing first for universities in Australia and New Zealand (ANZ) with the highest number of alumni who have founded start-ups that have raised more than US$10 million in funding, according to Dealroom.co, a global provider of start-up and tech ecosystem intelligence. 
Students, academics and alumni associated with UNSW on the Australian's 2023 Top 100 Innovators List include: 
Dr Alexander Soeriyadi 
LLEAF
SECTOR: Agriculture and environment 
LLEAF, an alumnus of the 10x Accelerator program, is an agtech startup with a mission to increase global food abundance using its patented light-shifting dye technology. Founded by industrial chemists Dr Alexander Soeriyadi and Dr Alexander Falber out of UNSW in 2016, LLEAF last year raised $3.5m in a bridging round led by Danish investment firms Alfa Ventures and 2 Degrees.  
Dr Will Crowe and Dr Hiranya Jayakody 
HEO Robotics (10x Accelerator Alumni) 
SECTOR: Space 
HEO Robotics, also an alumnus of the 10x Accelerator program, was founded by William Crowe and Hiranya Jayakody when the pair were both earning their PhDs at UNSW Sydney in astrodynamics and mechatronics engineering respectively. Their startup is a satellite-to-satellite image company and says it offers a world-first commercial in-orbit satellite inspection service. By equipping satellites already launching into space with state-of-the-art camera technology, HEO Robotics is taking a proactive approach to ensuring the long-term sustainability of space operations, reducing the need for additional satellite launches.  
Emily Casey
What the Health?! 
SECTOR: Community, Web3 and crypto 
A key cog in Australia's start-up ecosystem, Emily Casey has grown her What the Health?! community and content hub to more than 5,000 people, using her medical industry experience and networks to help shine a light on healthcare innovation. Since its humble beginnings, WTH has added a private community, jobs board and events platform for its engaged audience of health innovators and investors. Casey is also an active angel investor herself and last year joined Side Stage Ventures as employee number one.  
Ajay Prakash
EntryLevel 
SECTOR: Education and talent 
Edtech entrepreneur Ajay Prakash has built what he describes as the most efficient re-skilling program in the world. Sydney-based EntryLevel has trained about 40,000 people in the tech sector, primarily Nigerians, and has a stated goal of educating one billion people by 2030. Backed by Blackbird Ventures and with plans to expand into Kenya and Ghana, EntryLevel's program can re-skill workers in a matter of weeks.  
Jono Herman, Dan Brockwell and Marina Wu
Earlywork 
SECTOR: Education and talent 
Edtech start-up Earlywork began as a newsletter offering early-career resources and advice to a dozen of co-founders Jono, Dan and Marina's close friends. The startup, which styles itself as a home for young people in the tech, start-up and social impact industries, offers a hiring platform, Slack channel, and newsletter, along with short courses to upskill students in areas of demand. Graduates only pay for a course if they find a role within six months of completion, part of Earlywork's ambition to be seen as the world's best training ground for community builders and next-generation educators. Last year, the start-up raised $700,000 in pre-seed funding led by Square Peg. 
Chris McGrath and Eden Tehan 
5B 
SECTOR: Energy 
5B refers to the five billion years of sunshine left on Earth – and, importantly, to the infinite energy potential in that sunshine. Solar engineers Edan Tehan and Chris McGrath founded the company with the aim of making large-scale solar setups quicker, easier, safer and cheaper to deploy using prefabricated solar arrays. The company closed a $55 million Series B round in late 2022 (including a $20 million investment from BP) and has stationed its Maverick technology – each consisting of an accordion-style array of up to 90 panels – across more than 100 sites worldwide. The system was the winner of the clean tech category in the 2023 World Future Awards. 
Yujin Wo 
H2X 
SECTOR: Energy 
A recent $90 million investment will supercharge the ability of H2X to deliver its hydrogen-based zero-emission commercial vehicles around the world. The company, founded in 2019, is focused on hydrogen fuel-cell electric vehicles (FCEVs) and fuel-cell electric generators, particularly in the sphere of logistical vehicles like buses, trucks, delivery vans and taxis; it claims this method makes for longer range and faster refuelling compared to battery electric vehicles. So far, the technology is only useful to commercial operations with a "back to base" model, since refuelling is not commercially available, but H2X hopes this will change over time. 
Vince Allen and David Hu 
Sundrive Solar 
SECTOR Energy 
Born from Vince Allen's UNSW PhD project in a garage, SunDrive's innovative idea is the use of copper, rather than the more expensive silver, in solar cells. "Only one per cent of the world's energy is met by solar and today's technology is already at its limits in terms of efficiency, cost and scalability, and silver is behind all three of these limitations," said Allen last year. Having already achieved impressive solar efficiency levels, SunDrive raised $21 million including from CSIRO's Main Sequence Ventures. 
Mic Black 
Rainstick 
SECTOR: Food 
Agritech start-up Rainstick is combining modern electrokinetics with ancient cultural knowledge to harness the power of lightning to grow plants. Named by CSIRO as one of Australia's top "deep tech game changers," co-founders Lyons and Black are currently seeking investors and collaborators to build on the success of mushroom trials and bring a commercially viable product to market. The product – which mimics the bioelectric effect of thunderstorms to target electrical frequencies in plants and fungi – was inspired by the ancient cultural knowledge of the Maiawali people, Lyons's Indigenous ancestors. Lyons and Black are busy testing their product, including on a mushroom farm in north Queensland, and are looking to raise an additional $750,000 on top of the $200,000 they've already taken in to continue developing the technology. 
Rory San Miguel 
Propeller 
SECTOR: Manufacturing, hardware and infrastructure 
Propeller uses drone data and photogrammetry to create realistic 3D site maps for companies in the mining, waste resources, construction and survey and engineering industries, and provides site management and measurement services using a cloud-based workspace. It's a dream business for Rory San Miguel, who started building stuff as a kid, and had a sideline at university teaching fellow engineering students how to make drones before founding Propeller with Francis Vierboom. Propeller has offices in Sydney and Denver and a remote workforce around the world. Investors include locals Blackbird and Aware Super, and international venture capital firms Accel and Sequoia China. 
Eric Peck
Swoop Aero 
SECTOR: Manufacturing, hardware and infrastructure 
Swoop Aero describes itself as "the only end-to-end drone logistics platform on the planet". A lofty claim, but the Melbourne-based business is active in six continents and has delivered more than 1.3 million individual items. Eric Peck is a former Air Force officer, and saw the need for a logistics system for remote areas where trucks and cars may not reach, particularly in humanitarian applications with emergency and medical equipment. Swoop Aero craft have delivered vaccines for children living on remote islands in Vanuatu and launched a sustained medical air logistics and disaster relief operation in Malawi with drones piloted from Melbourne. 
Cassie Bell
Butter 
SECTOR: Retail and e-commerce 
Cassie Bell and Steph Skevington's Butter is billed as insurance for the things people "actually" care about. The idea had come up one night at a house party in Sydney's eastern suburbs, when the two women, both former lawyers, were sharing a glass of wine while exchanging recent tragedies; Bell had broken an expensive pair of earrings while Skevington totalled her laptop. Not long after in 2021, both co-founders quit their roles and launched their product. And in a not-so-distant future, Butter will find a home in the digital checkout of marketplaces for items worth $300 to $5000. 
Dominik Daners
Mawson Rovers 
SECTOR: Space 
A founding resident at the National Space Industry Hub, Mawson Rovers designs and builds robotic vehicles to support sustainable human exploration of space. The company is aiming to support NASA and SpaceX's goal of returning humans to the Moon's surface from 2025, by developing robots that help with construction, maintenance and inspection of lunar facilities and infrastructure. The Mawson Rovers team is confident its R1 vehicle, which weighs in at 20 kilograms, will demonstrate mobility on earth and allow the company to develop and test sensors, avionics and actuators for future lunar applications.  
Victor Zheng 
mx51 
SECTOR: Fintech and finance 
The first Australian fintech to develop a bank-grade, end-to-end payments-as-a-service platform, mx51 raised a $32.5 million funding round in 2022 and has been quickly growing its customer base and headcount. For merchants, mx51 offers a single white-label merchant portal that integrates disparate payment technology solutions into a regularly updated platform. Co-founder Victor Zheng says mx51 is on track to one day achieve its goal of becoming the payments solution of choice for merchants. "We've succeeded on the back of our sharp focus on simplifying the merchant payment experience, and empowering banks and acquirers to innovate around legacy technology and to keep pace with changes in the payments sector." 
Michelle Simmons AO 
Silicon Quantum Computing 
SECTOR: Software, technology and AI 
Former Australian of the Year Michelle Simmons closed one of the largest technology startup raises of the year in July, pulling in $50.4 million for her quantum computing firm Silicon Quantum Computing from investors including the Australian government, Telstra, UNSW and CBA as it races to build the world's first commercial-scale, silicon-based quantum computer. Her company has grown from humble labs at UNSW Sydney into a hardware manufacturing hub for the quantum computing industry globally.  
David Burt 
UNSW 
SECTOR: Education and talent 
David Burt's mission is to turn the University of NSW into Australia's most entrepreneurial university. The UNSW Founders director of entrepreneurship has overseen a program that has supported 60 graduating startups to raise more than $70 million in investment capital post-program, created more than 175 jobs, and generated more than $250 million in enterprise value. Last year, a quarter of The Australian Top 100 Innovators List heralded from UNSW. 
Comments