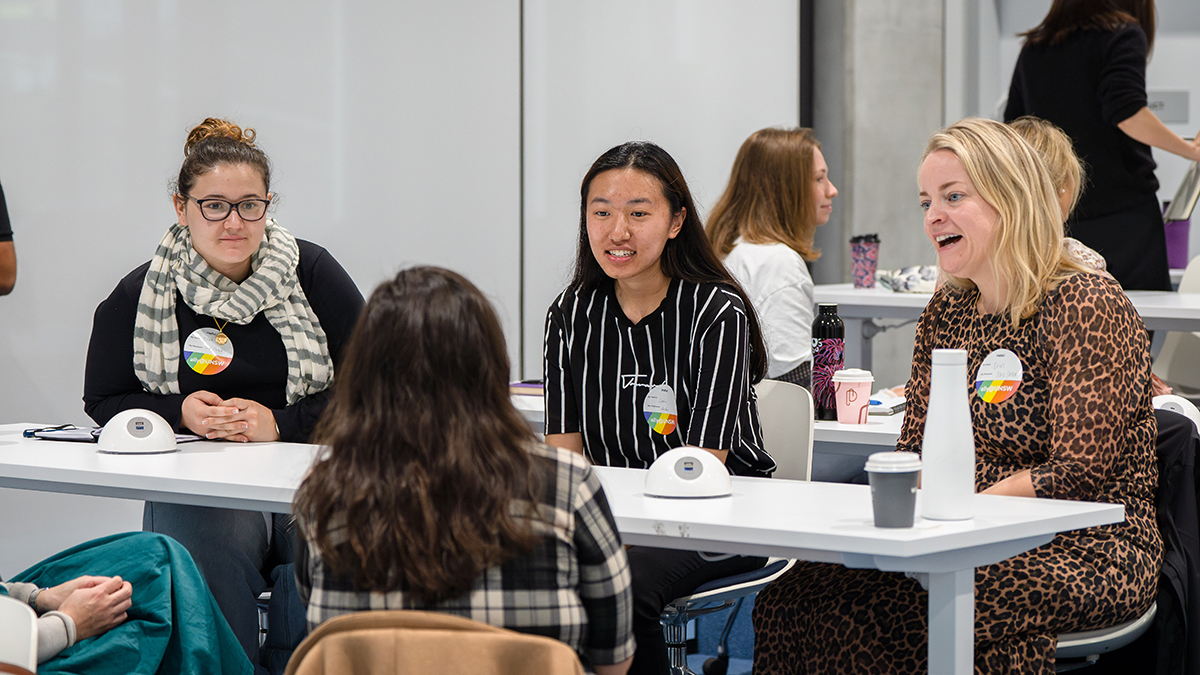 We want to hear from you in the Inclusive Employer Index Survey.
This September, UNSW will participate in Diversity Council Australia's (DCA) Inclusive Employer Index to better understand and celebrate diversity and inclusion in our organisation. This anonymous employee survey is now open.
The Inclusive Employer Index is a survey UNSW will use to measure and track our progress in creating a diverse and inclusive organisation by assessing six inclusion areas: awareness, engagement, inclusive organisational climate, inclusive leadership, inclusive team, exclusion. It is run by DCA, using Cultural Infusion's Diversity Atlas platform.
The survey contains 55 questions and takes around 10–15 minutes to complete.  
It will help us to continue to improve inclusion at UNSW by hearing from you about how we are doing.
Why are we participating?

 
The survey will build on data collected in surveys run previously by the Division of Equity Diversity & Inclusion (EDI) in 2017 (Athena SWAN Gender Equity Survey) and in 2019 (Respect Survey). It will inform the development of a University-wide gender equity strategy, bolster the rationale for the progression of gender-inclusive initiatives and establish a baseline for evaluating progress and impact.
DCA, the national peak body for diversity and inclusion, developed the Index in 2017 to:  
track the state of inclusion in Australian workplaces over time  

measure inclusivity and diversity in the workplace  

measure the impact of inclusion on performance and wellbeing.
The DCA Inclusive Employer Index and supporting survey will allow for tracking against UNSW-specific and Australia-wide benchmarks.
What will happen with the results?
When the survey closes on 30 September, Access, Equity and Inclusion in the Division of EDI will undertake a review and analysis of the results. All results will be aggregated and detailed reporting will be shared with relevant stakeholders in EDI and UNSW senior leadership.
These reports will identify and address any areas of concern and inform future program design and strategy development. High-level results of the survey will be shared with staff in the months after the survey closes.
Data will be reported back to UNSW at an institutional level only. This information will not be collected or identifiable at a faculty or divisional level. There will be a minimum reporting threshold, meaning that results will only be reported if more than 10 people respond.
Confidentiality

 
Your responses to this survey are voluntary and entirely confidential, and there's no way for your individual responses to be tracked.
No other participating organisations will receive any information about how UNSW performed and any comparison data that is provided will be fully aggregated and deidentified. Cultural Infusion and DCA will not have access to UNSW staff contact details at any point in this process.
Support for staff
If at any point the survey raises anything for staff where additional support or action is required, please don't hesitate to reach out to the following reporting mechanisms and resources:
Next steps
The survey is open now and will close on Saturday 20 September.
Take the Inclusive Employer Index survey.
UNSW is committed to fostering workplace diversity and inclusion to ensure our community feels respected, connected and able to progress and contribute at work. We are participating in the Inclusive Employer Index to support this commitment and want to learn from you about what we are doing well, as well as find opportunities to do better.
Comments