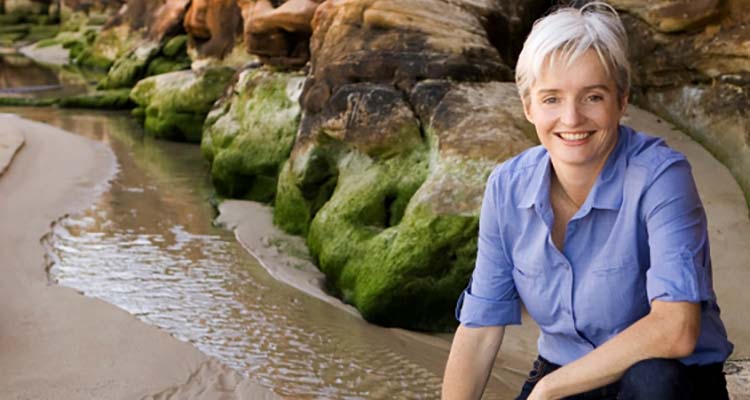 UNSW Sydney's Dean of Science, Professor Emma Johnston, has been elected as a Fellow of the Australian Academy of Technology and Engineering. 
UNSW Sydney's Professor Emma Johnston is among 25 leading Australian scientists and engineers announced as the 2019 Australian Academy of Technology and Engineering (ATSE) Fellows. 
This year, Professor Johnston is one of a record 12 women elected to ATSE – the highest proportion since the organisation started more than 40 years ago. 
The new Fellows – academics and public-sector figures from a range of disciplines including climate science, astronomy, biosecurity, marine ecology and civil engineering – have been recognised for their application of science, technology and engineering to solve real-world problems. 
"It is an incredible honour to be elected as a Fellow and a privilege to join this community of scientists and engineers tackling global challenges," Professor Johnston said. "I am thrilled to contribute to ATSE's ambitions, from mitigating the impact of global warming on our cities, coasts and native life, to advocating for more women in the top tiers of science and promoting STEM in schools." 
Professor Johnston is a world-leading marine ecologist and science communicator dedicated to investigating the ecological impacts of human activities in marine ecosystems. She combines the disciplines of ecology, ecotoxicology and invasion biology in a research program that expands our fundamental understanding of marine systems. 
Her research is conducted in diverse field environments, from Antarctica to the Great Barrier Reef and temperate Australian estuaries. 
As one of the pre-eminent voices for science and technology in Australia, her awards include the Royal Society of New South Wales Clark Medal in Zoology in 2018, the Australian Academy of Science's inaugural Nancy Mill's Medal for Women in Science 2014 and in 2018 she was made an Officer of the Order of Australia (AO) for "distinguished service to higher education, particularly to marine ecology and ecotoxicology, as an academic, researcher and administrator, and to scientific institutes." 
"The complex problems ATSE addresses, including the challenges of gender equality, automation, social cohesion and the human impact on our environment are crucial issues facing our scientists, and real opportunities for Australia to provide leadership," Professor Johnston said. 
"Scientists and engineers have an unprecedented opportunity and responsibility to play a key role in finding sustainable solutions and contributing to ongoing scientific and policy debate." 
Academy President, Professor Hugh Bradlow, congratulated the new Fellows. 
"The 2019 cohort of new Fellows comprises a remarkable and talented group, who will contribute to helping the Academy fulfil its mission." 
Professor Johnston represents more than 70,000 scientists and technologists as President of Science & Technology Australia and is a Director on the Boards of the Great Barrier Reef Marine Park Authority and the Antarctic Science Foundation. 
ATSE is an independent body of 900 eminent Australian scientists and engineers committed to applying technology in strategic ways to enhance Australia's social, environmental and economic environment. Fellows include Chief Scientists, CEOs, Vice-Chancellors and heads of research institutes. 
The new Fellows will be formally welcomed into the Academy at its annual general meeting in Melbourne on 29 November. 
For the full list of 2019 Fellows and citations, visit the Academy website here.  
Comments