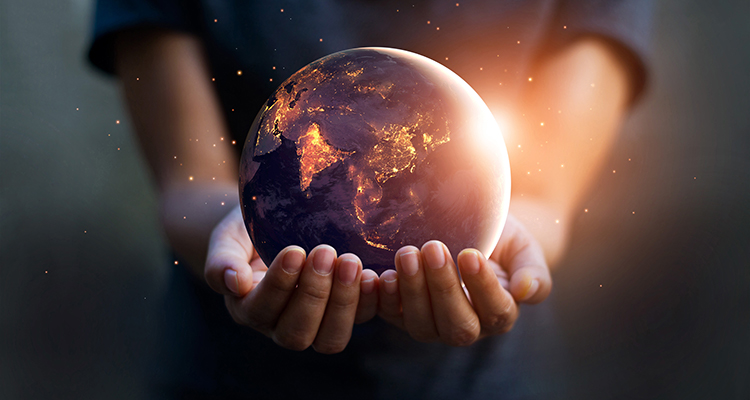 Collaboration is key in transitioning from finite fossil fuels to cleaner renewable resources.
Transitioning to a Clean Energy Future, the last in this year's series of Knowledge Exchange Research Showcases, will bring together industry, government, academia and the community on Monday 11 November. The showcase will give attendees an in-depth insight into some of the major challenges and solutions needed to support the transition to a clean energy future. 
Welcomed by Justine Jarvinen, CEO of UNSW's Energy Institute, the discussion will be led by Grant King, President of the Business Council of Australia. He will be appearing in conversation with a panel of Australia's and UNSW's leading experts in solar PV, grid-scale batteries, hydrogen, and electric vehicles and machines including: 
Scientia Professor Martin Green, Director of the Australian Centre for Advanced Photovoltaics, UNSW 
Emeritus Professor Maria Skyllas-Kazacos, School of Chemical Sciences and Engineering, UNSW 

Scientia Professor Rose Amal, ARC Laureate Fellow, School of Chemical Engineering, UNSW 

Professor John Fletcher, Head Energy Systems Research Group, UNSW 
"We have a critical role to play in working together with our local and international partners to address the most pressing global energy issues including reliability, affordability and sustainability, translating UNSW's vast and varied expertise into practical clean energy solutions and accelerating global uptake of new energy technologies," says Professor Nicholas Fisk, Deputy Vice-Chancellor, Research & Enterprise. 
As one of the world's leading research and technology hubs for clean energy innovation, the research of UNSW's finest academics will be on show. They will highlight the University's capabilities and opportunities for collaboration across critical areas including decarbonising the grid with renewables; energy storage; electrifying industries and transport; and clean fuels, in addition to energy policy, markets and consumers. 
The event will provide a great opportunity to connect and discuss research capability, professional education, institutional strengthening and innovative solutions across the energy sector. 
Who should attend? 
Academics, professionals, government and NGOs working across the entire energy value chain are all welcome – from electricity and gas to transport – or anyone who is interested in the latest thinking in these fields. Share the link below with your external partners and help establish UNSW as a thought leader in this area. 
When: 4:00pm – 7:00pm, Monday 11 November 2019 
Where: Leighton Hall, John Niland Scientia Building 
Cost: FREE 
Register: eventbrite link.
Comments