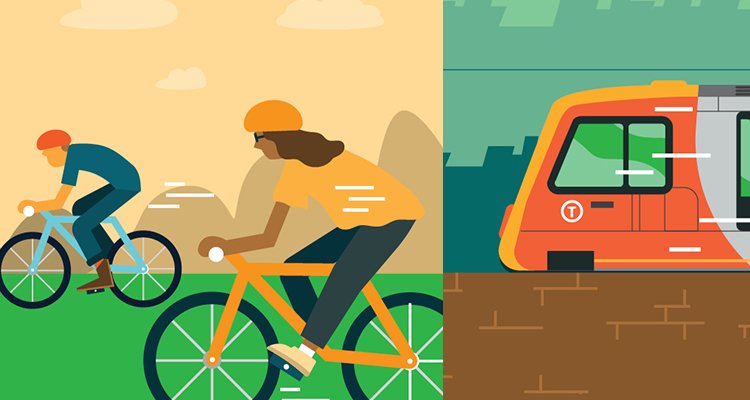 Help us improve transport to UNSW and win a share in $600 of Visa gift cards.
Body: The travel survey is closing soon. Have your say on travel to UNSW before Friday 8 November to go in the draw for $600 of Visa gift cards.
The 2019 Travel Survey is an opportunity to tell us how you travel to the UNSW Kensington campus. The survey takes just 2–3 minutes to complete and if you enter your zID at the end, you will go into the draw to win one of:
4x $100 Visa gift cards

4x $50 Visa gift cards
Whether you walk, cycle, drive or catch public transport – or even if you live on campus – your answers will help provide a valuable insight into our travel patterns.
The information collected is used to support potential improvements to public transport, bicycle racks, traffic and parking management, and long-term campus planning.
Winners will be selected at random by Estate Management in early November. The information you provide is confidential and student and staff zIDs will be removed from the survey data before it is used for future campus and transport planning.
For more information please contact Amber Greenhalgh, Assistant Development Manager at amber.greenhalgh@unsw.edu.au.
Comments