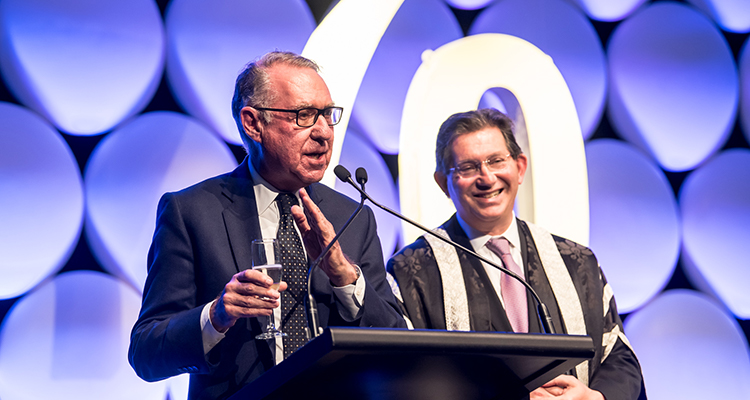 This week marks one year since the launch of the UNSW Indigenous Strategy and the inaugural Indigenous Strategy newsletter. The Strategy was founded on a commitment to truth telling about Australian history as a requirement for genuine reconciliation and honours UNSW's history of supporting Indigenous higher education. Pro Vice-Chancellor Indigenous, Professor Megan Davies, has announced the new Aboriginal Ambassadors for each of the guiding pillars of the Strategy:
Gemma McKinnon – Grow Our Own

Rebekah Torrens – Give Back
In this past 12 months, much has been accomplished under the three pillars. Among the highlights – recruiting Indigenous academics to Nura Gili and reviewing its operations for the first time since its formation in 2003; improving Indigenous student support services; and developing Indigenous strength through Indigenous Law Centre, UNSW Law and Nura Gili NAIDOC After Dark.
The Strategy reflects the continuing leadership role of UNSW in the national conversation on Constitutional reform. In March, Professor Davis and UNSW's Indigenous Law Centre hosted 35 of the nation's leading constitutional lawyers to discuss legal amendments to the Constitution and design of a Voice to Parliament. Professor Davis also continues her work for the United Nations as Expert member of the Expert Mechanism on the Rights of Indigenous Peoples and represented UNSW at public speaking engagements around the country, delivering several prestigious speeches including the Henry Parkes oration, the Mahla Pearlman Oration; and the Annual Theodore Fink memorial seminar in Australian education.
The Indigenous Strategy brings together evidence, advocacy and the knowledge and wisdom of Indigenous elders, with a clear direction for progress. I thank Professor Davis and all who have worked so hard to achieve so much in just a year and encourage you all to read the highly informative newsletter which you can find here.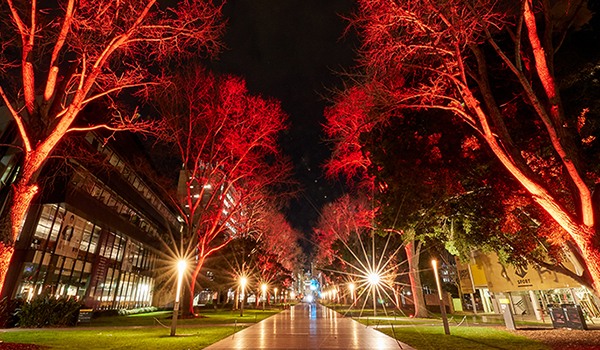 UNSW researchers enjoyed great success at the NSW Premier's Prizes for Science & Engineering, which I attended on Tuesday night at Government House in Sydney. Premier Gladys Berejiklian was on hand to present the top prize of Scientist of the Year to Scientia Professor Rose Amal AC, who was honoured for her world-leading research in the fields of fine particle technology, photocatalysis and functional nanomaterial. Professor Amal was among five UNSW winners that also included Professor David Keith and Dr Neeraj Sharma from UNSW Science, Professor Susan Clark from the Garvan Institute of Medical Research and UNSW Medicine, and Dr Angelica Merlot from UNSW Medicine. I offer all of you my heartiest congratulations. You can read more about the awards in our Newsroom story.
On Wednesday I had the pleasure of attending the Founders Program demo night at the Powerhouse Museum. Previous years have brought us innovations in areas such as space exploration, agtech and supermarket packaging. This year, for the first time, six start-ups from the 10x Accelerator Program were joined by five teams from a Health 10x stream. Health 10x is the culmination of a new health tech accelerator program, in partnership with the George Institute for Global Health, focused on medical technology which addresses non-communicable diseases in underserved markets. The Health 10x products and services to make it through to demo night targeted diabetes; pressure ulcers; heart assist technology; faster, more accurate diagnosis; and data that gives doctors the most up-to-date evidence available. An exciting aspect of this model is that it allows early stage companies to travel to India which is one of the largest non-communicable disease health markets in the world. The Founders Program is something of which we can be proud. It embodies the pursuit of knowledge, encouragement of innovation, and the desire to have a practical and positive impact on society. My congratulations to the eleven startup ventures who all gave exciting and impressive pitches, and to Dr Elizabeth Eastland and the team who work so hard to support our entrepreneurs to bring their brilliant ideas to fruition.
Professor Michael Farrell, and a team of authors from the National Drug and Alcohol Research Centre (NDARC) at UNSW have recently had a five-paper Series on Drug Use published in the prestigious medical journal, The Lancet. The series reviews the global evidence on opioids, cannabis, stimulants and new psychoactive substances and calls for a fresh international approach to drug use. The papers encourage using evidence-based policies that adapt faster and respond more humanely and effectively to new drugs and their changing availability and patterns of use. Congratulations to Professor Farrell and his colleagues at NDARC. You can read The Lancet Series on Drug Use here.
Congratulations are in order for Professor Emma Johnston, being named among 25 leading Australian scientists and engineers announced as the 2019 Australian Academy of Technology and Engineering (ATSE) Fellows. Professor Johnston is a world-leading marine ecologist and science communicator dedicated to investigating the ecological impacts of human activities in marine ecosystems as well as being a strong advocate and role model for women and girls in STEMM. Of note is the record number of women elected to ATSE this year, with 12 women achieving the honour. You can read more about the Fellowships and Professor Johnston's crucial work here.
There is a Research Townhall on Monday 4 November between 1pm and 2pm at The Roundhouse. It's a great chance to hear Professor Nicholas Fisk talk about our progress towards achieving the vision set out in our 2025 Strategy – to be an innovative, world-leading, research-intensive university which has a positive global impact.  There'll also be a Q&A so make sure you come prepared with your questions. You can register here.
Our Vice President of External Relations, Fiona Docherty, was recently named Number 12 on  CMO50's 2019 list of the most effective and innovative marketing leaders in Australia. Fiona's marketing expertise has helped UNSW attract record numbers of students, including a large international cohort. A key element of the growth has been the hard work Fiona and her DEx team have put in to bolstering student numbers from India seeing a 400 % increase in the last two years. Fiona credits the success to a data-driven approach, customer-led thinking and commercial acumen, as well as the involvement of staff in harnessing the power of social media. This work has resulted in UNSW now having an industry-leading approach. Congratulations to our Vice President of External Relations and the great team at DEx. Read more about her award here.
UNSW Centre for Ideas is holding a series of talks, described as 'exploring the questions we haven't asked, the futures we can avoid and the unexpected realities yet to come'. In collaboration with Carriageworks, Unthinkable, brings together a number of fascinating speakers, including Mona Eltahawy, Reza Aslan and Monica Lewinsky, to challenge the audience's perception of the world we live in and of the future we are creating. This gathering comes at a crucial time in global society and geopolitics as the status quo we once knew disappears in the rear-view mirror. You can get more information about speakers and tickets at Unthinkable.
Comments