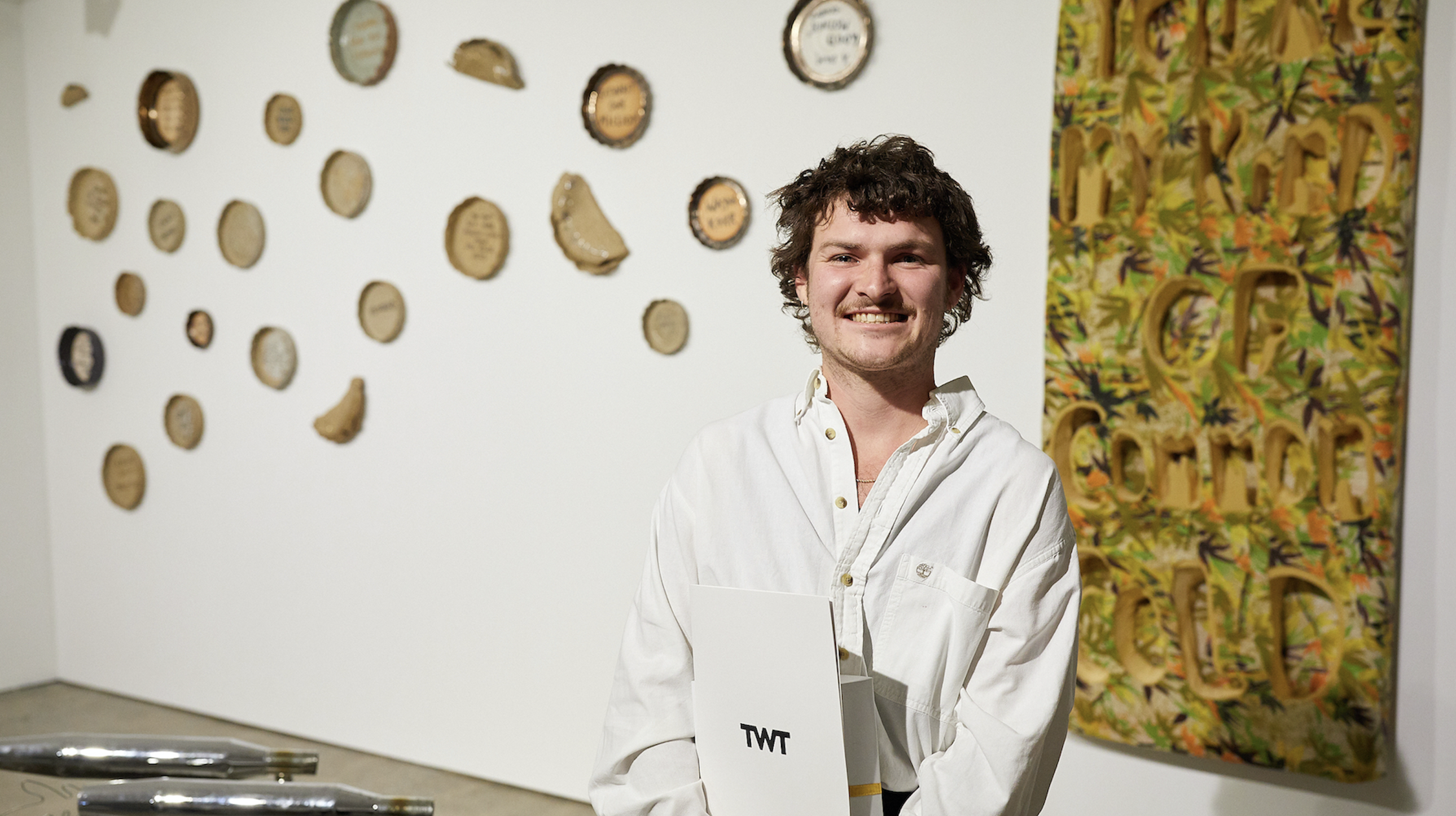 The A&D ANNUAL is the largest graduate contemporary art and design showcase in Australia. 
More than 150 emerging artists are presenting their final projects across four exhibition spaces at the Art & Design Paddington campus, including the UNSW Galleries, Kudos Gallery, AD Space and the Black Box.  
The A&D ANNUAL exhibition, which encompasses film, animation, photography, sound, digital media and graphic design, as well as painting, object design, sculpture, printmaking and textiles, opened on Tuesday 3 December. The event also features the presentation of the TWT Excellence Prize, which is awarded each year to the top graduating artist at the opening night event.
Launched in 2017 and established by TWT Property Group, the TWT Excellence Prize was last week awarded to graduating artist Joshua Reeves for his sculpture titled Lower Middle Arse.  
Speaking of his piece, the Bachelor of Fine Arts (Honours) graduate said he used "junk and everyday objects, especially objects that have been in [his] traumatic memories" to "create a space that is accessible, multilayered and sensitive."
Mr Reeves' winning artwork was selected by the 2019 judging panel, which included Art & Design Deputy Dean Marie Sierra, Deputy Head of School (Design) Dr Mark Ian Jones, Senior Lecturer Debra Phillips, and artist Caroline Rothwell.
Open to the general public, the A&D ANNUAL 19 opening night pulled in more than 2,000 attendees including current students, staff and alumni, many of whom had exhibited at the A&D ANNUAL during their time at UNSW. 
"We are proud to produce the next generation of cutting-edge artists and designers," said Professor Ross Harley, Dean of UNSW Art & Design, acknowledging the rich history of the A&D ANNUAL in showcasing emerging artists who have gone on to receive major awards and critical acclaim.
The A&D ANNUAL 19 runs until 14 December 2019.
Comments