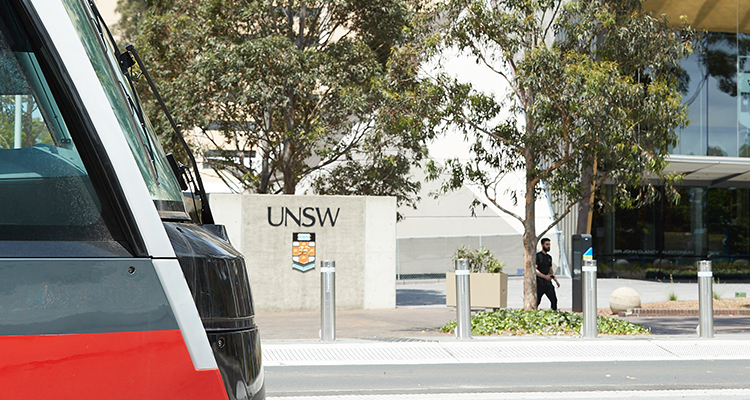 Whether you're walking, driving or riding to UNSW, it's important to stay safe around Light Rail.  
Passengers  
If you're travelling on-board Sydney's new Light Rail, don't overcrowd the platform and wait for people to get off the light rail before you board. 
Pedestrians 
Use designated crossings around light rail.  
Avoid distractions like mobile phones.  
Look left and right, check twice. 
For prams and wheelchairs, cross straight over the tracks to avoid wheels getting caught.  
Drivers and Motorcyclists 
Don't drive along the tracks. 
Never queue across intersections.    
Check twice for trams. 
Be aware that road conditions have changed.  
Don't stop or park within the tram lane. 
Cyclists 
Ride straight over the tracks. If you can't, it's always safer to dismount before crossing. 
Don't ride along the tracks. 
Tracks can be slippery when wet. 
For more info and frequently asked questions, visit the Estate Management website.  
For more info about safety, visit the Transport for NSW website.  
Comments