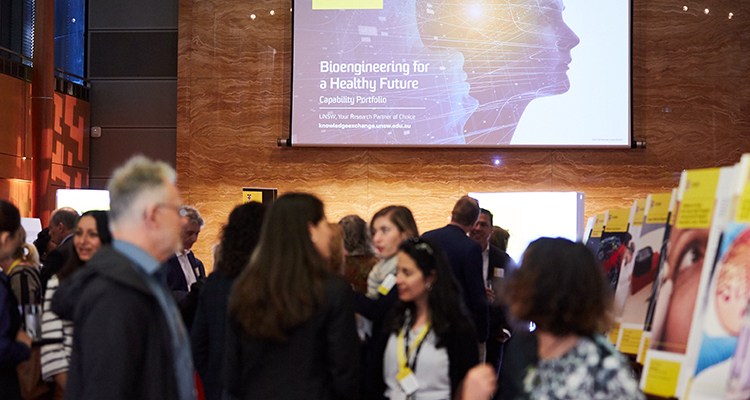 The Division of Enterprise has launched two new websites.
The Division of Enterprise (DVCE) has revamped its online presence and launched a brand-new division website. With improved visibility over and accessibility to the Division of Enterprise (DVCE) services, the aim of the refresh was to ensure the wider UNSW community can access information, news and events via improved functionality, and an updated user face for a streamlined experience.
Staff can learn more about the DVCE collective mission and each of the business units, including:
research commercialisation and industry collaboration at Knowledge Exchange;

generating impact through our local and global Alliances;

fostering innovation through Precincts;

expert witness consulting services; and

the variety of entrepreneurship programs accessible to students, staff and alumni.
Current and prospective partners are now able to stay up to date with the latest from the Division following the addition of a News & Events hub. The Division will provide valuable insight into opportunities for innovation and collaboration with and throughout UNSW. It will share upcoming events and success stories that will inspire and support academics, government and industry partners, and the wider community in identifying opportunities to work with the Division, UNSW faculties, institutes and centres.
On the homepage you will find key statistics highlighting the scale of UNSW's world-class technologies, talent and facilities under Work with us. UNSW's talented start-ups are also showcased in the Entrepreneur of the Month section to inspire future leagues of budding entrepreneurs.
UNSW Precincts now online
UNSW Precincts are developing high impact collaborative environments to support healthcare, education and research innovation. You can now visit www.precincts.unsw.edu.au to find out more about the University's Precinct activities and the team responsible for leading the collaborative efforts and strategic direction of UNSW's active and emerging precincts.
Hear about the Precincts in development in the Current Projects section and find out more by visiting each project website or by getting in touch directly with the Precincts team.
Under Latest News, the team will be keeping you up-to-date highlighting UNSW involvement across these large-scale projects and celebrating the significant milestones achieved.
Visit precincts.unsw.edu.au and enterprise.unsw.edu.au, take a look around and let DVCE know what you think.
Comments