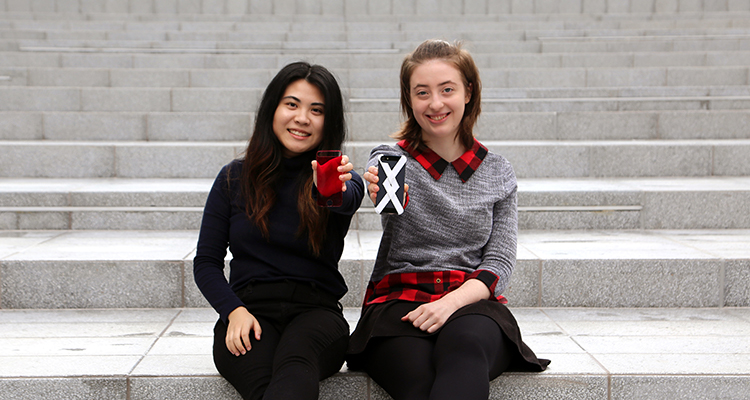 Now in its 19th year, the Peter Farrell Cup is UNSW's longest running and biggest startup idea pitching competition.
Do you know a student who has a great idea and the motivation to take it to the next level?
The Division of Enterprise and UNSW Business School invite all those interested to the 2019 Peter Farrell Cup Info Night on 1 August 2019. On the night, participants will find out how to access:
World class support

Mentoring

Valuable networking opportunities

A potential share in $20,000
The Peter Farrell Cup (PFC) is UNSW Sydney's biggest and longest running startup idea pitching competition, founded in 2001 and run annually since. The Cup celebrates entrepreneurial students, giving them practical skills and linking them to industry mentors to help their ideas gain real-world traction and assisting them in developing persuasive pitches.
"We are thrilled to be partnering with the Business School again to give promising new UNSW entrepreneurs the opportunity to pitch their ideas to the startup ecosystem and our peers," said Dr Elizabeth Eastland, Director of Entrepreneurship. "Last year we welcomed 45 new startups into the Founders Program off the back of Peter Farrell Cup and we look forward to helping this year's participants see their ideas through to fruition."
Last year's winner, eXsight, went on to win third prize at the Global Student Entrepreneurship Awards (GSEA) in Sydney and is now participating in the Founders Pre-Accelerator program.
"Competitions like the Peter Farrell Cup are very important to what we do at UNSW. Yes, it's a competition, but it's also an incredible learning experience," said Professor Chris Styles, Dean of UNSW Business School, at the 2018 PFC finals.
"Firstly, it helps students develop an entrepreneurial mindset. The second aspect of the Cup is that it hones their communication skills. Thirdly, it's wonderful for students to get the insights and experiences from all the mentors and the judges – overall it's a fantastic learning experience."
Through the generosity of the Farrell Family Foundation, the Division of Philanthropy has secured funding for the Peter Farrell Cup to continue through to 2024.
For more details and registration, visit unsw.to/pfc.
Comments